In this article, you will learn how to manage your business's ongoing work with Service Plans.
Service Plans is a great add-on to create and manage recurring visits for general services or maintenance. With Service Plans, you can easily create service plan templates and subscribe your clients to those plans — not only allowing you to account for recurring work, but also ensure you are automatically getting paid on time.
Enabling Service Plans add-on
From the navigation bar, select the Marketplace
Under Most popular, select Service Plans

Turn the toggle switch on to enable the add-on
After enabling the add-on, you will receive access to a few new pages within the software. You will receive a new option for Service Plans from the sidebar navigation, as well as the Service Plans Manager from the Settings menu.
Service Plans overview
Creating service plan templates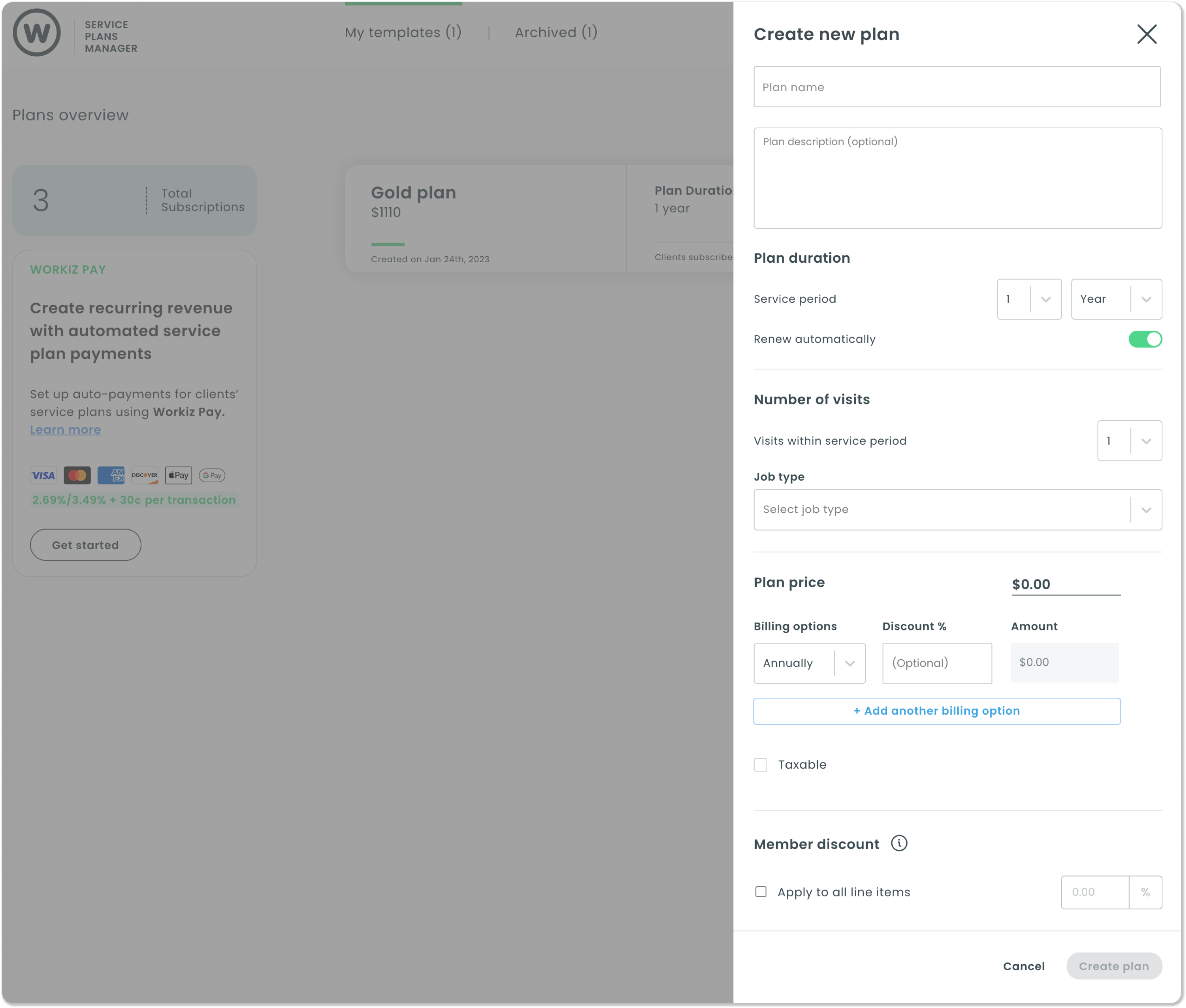 As noted, this add-on gives you the ability to create service plan templates. This is the first step in using Service Plans in Workiz. These templates can be created from the Service Plans Manager.
Templates can be created in minutes, allowing you to define details like plan durations, the number of visits per plan, and the specific billing options associated with a plan. To learn more about creating a plan template, please see this article.
After creating a plan template, you will be able to subscribe your clients to these plans to begin creating ongoing work and collecting revenue. To learn more about subscribing your clients to service plans, please see this article.
Managing service plan templates
With the Service Plans Manager, you'll be able to view your total subscriptions and make any changes with just a few clicks.
Managing service plan subscriptions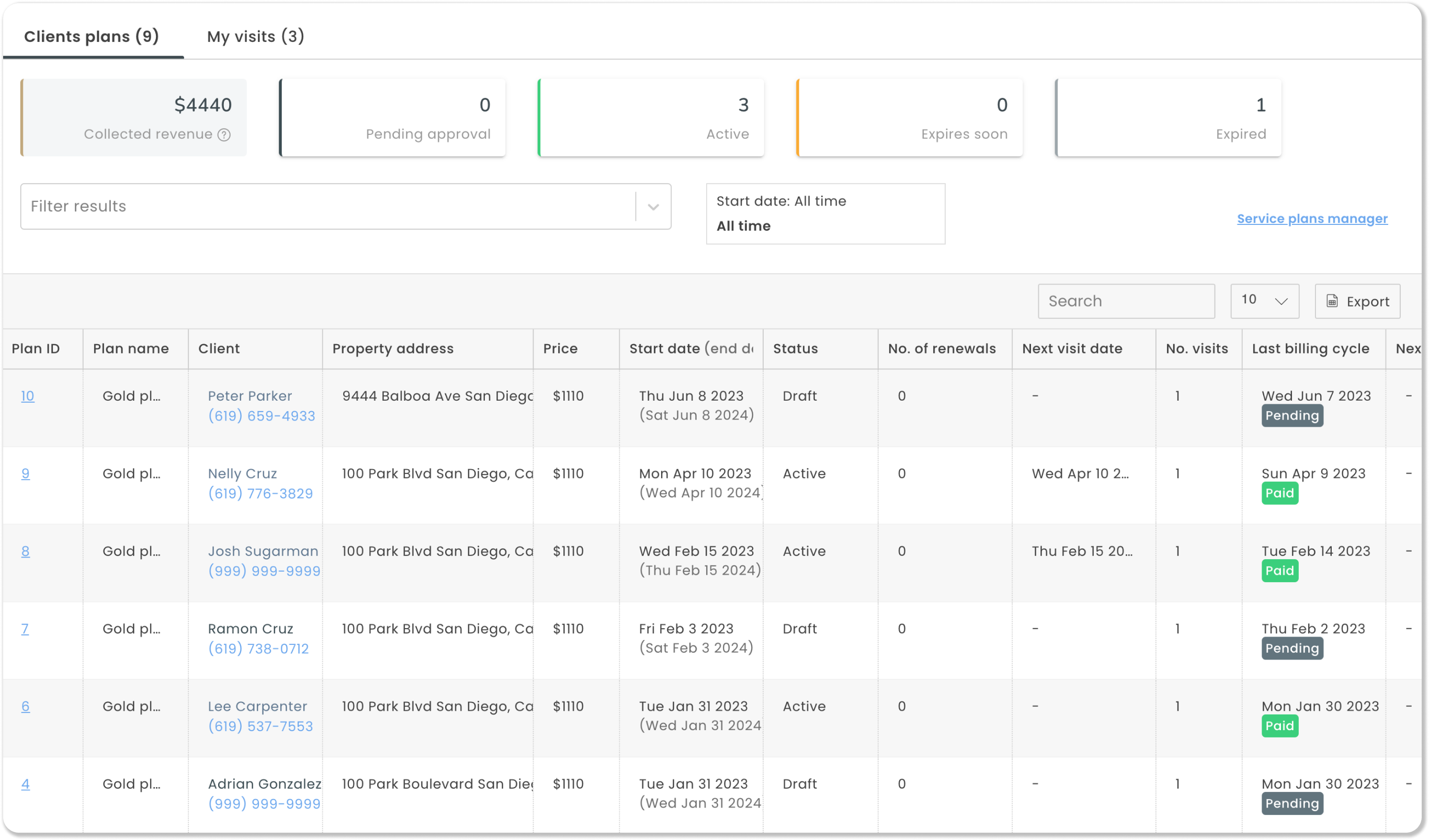 After enabling the add-on, Service Plans will appear as a new option on the sidebar navigation. Here, you will be able to manage all of your service plan subscriptions — past, present, and pending.
From here, you'll be able to keep track of subscriptions based on their statuses:
Pending approval
Active
Declined
Expires soon
Expired
To manage the service plan subscriptions for a particular client, you can open the client's profile page and view the details there. Clients subscribed to a plan will receive a badge to indicate their subscription status. Hovering over the badge will provide insight into the specific plan(s) this client is subscribed to.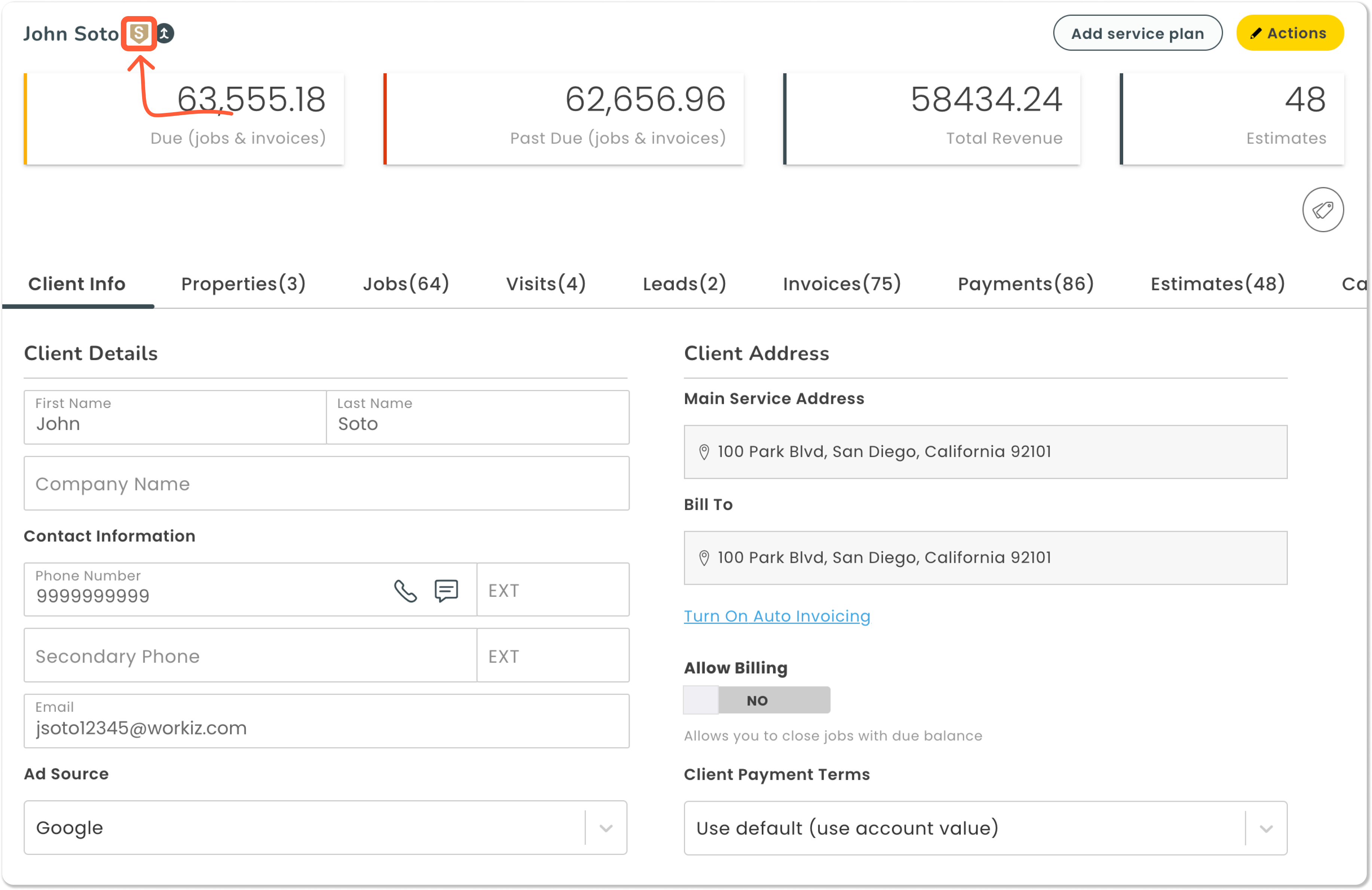 After enabling the feature, all client profile pages will receive a new tab for Visits, where you can view all of past and future visits linked to this client. You can easily see which visits have been converted into jobs.
To learn more about subscribing clients to service plans, please see this article.
Managing service plans with automations

The visits you create from your service plan subscriptions are designed to be converted into jobs. Before converting them into jobs, visits will simply serve as placeholders on your schedule. You will not be able to make changes or assign techs to these visits until after you convert them into jobs.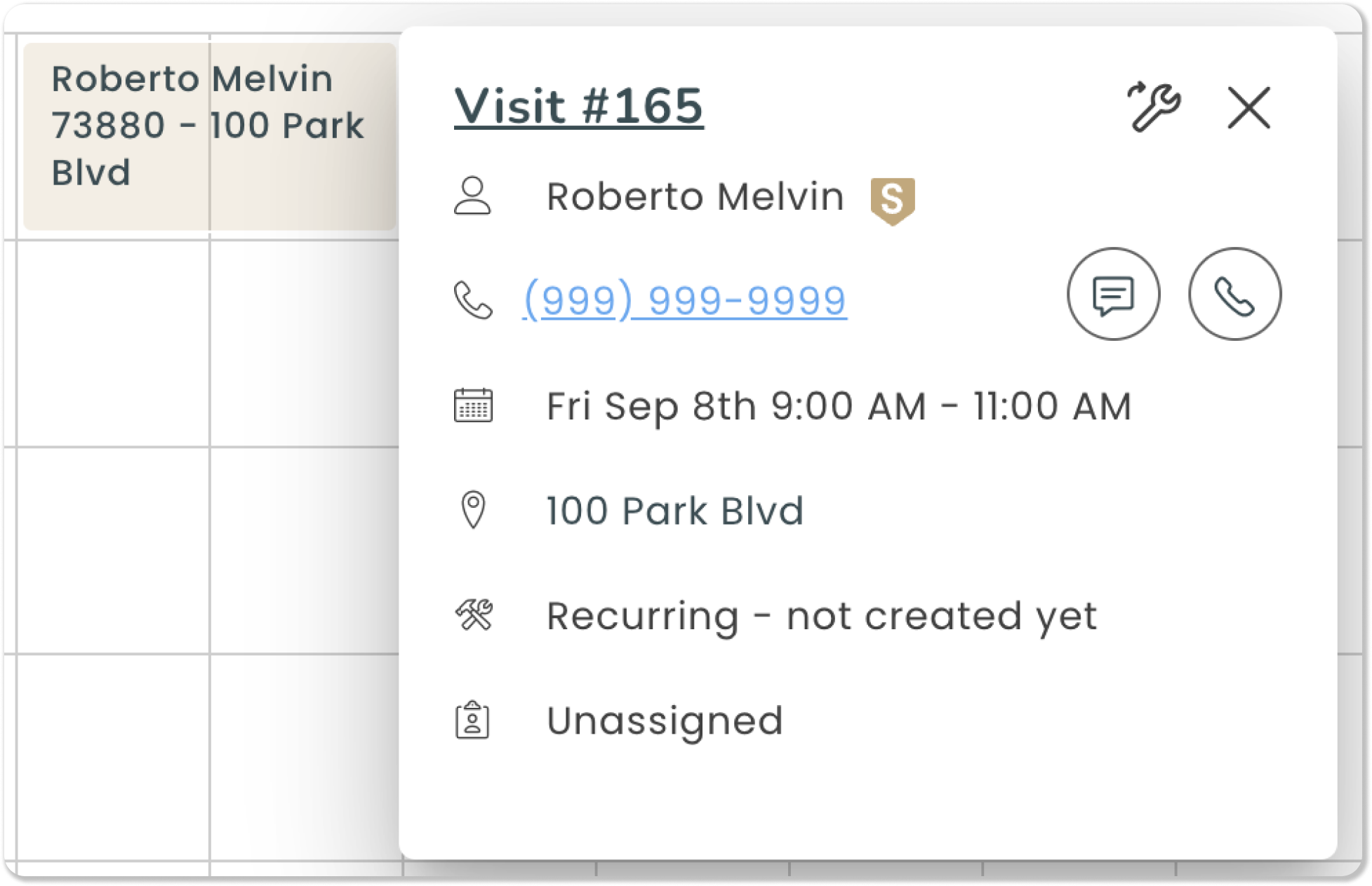 Workiz helps simplify this process for you by creating an automation rule that sends your clients a reminder 14 days before their upcoming service plan visit. This rule is added to your account by default, and will not count towards the number of rules included on your Workiz plan. This way, your client knows to contact you to book a specific time and day for the job.
Once a service plan visit is converted into a job, this automation rule will no longer apply. Converted jobs will then fall under the automation rules you have for jobs.
After enabling the service plans feature, you will also be able to create custom automation rules around these service plans tailored around your business.