In this article, you will learn how to sync your QuickBooks Online account to Workiz.
Workiz provides a QuickBooks Online integration that allows you to streamline your finances. This integration allows you to save time by hosting all of your financial data in the same place. With the QuickBooks Online integration, you can track sales, get reports, and keep track of invoices with ease.
How to sync QuickBooks Online to Workiz
From the navigation bar, select the Marketplace
Under Most popular, select QuickBooks Online


Turn the toggle switch on to enable the integration

Select Connect to QuickBooks
(Optional) Decide if you want to sync invoices from QuickBooks and then define the window
Log in to your QuickBooks Online account
Select your QuickBooks account and select Next


Select Connect
After connecting the accounts, you will be redirected to the QuickBooks sync page in Workiz.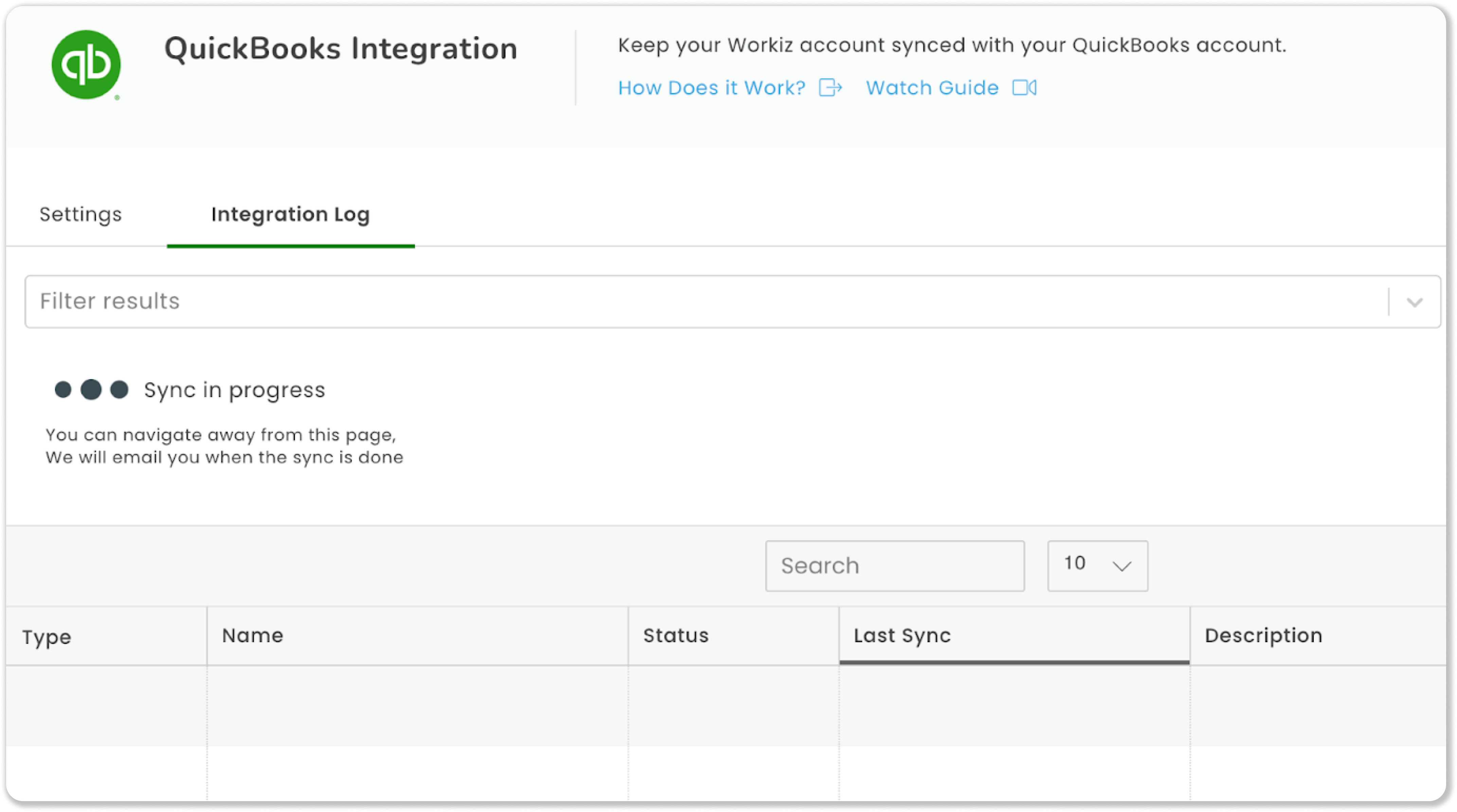 The sync time may vary depending on the amount of data being transferred. Workiz will send you an email once the process is complete.
There will be two different syncing stages: from QuickBooks to Workiz, and Workiz to QuickBooks.
Sync stage 1: QuickBooks to Workiz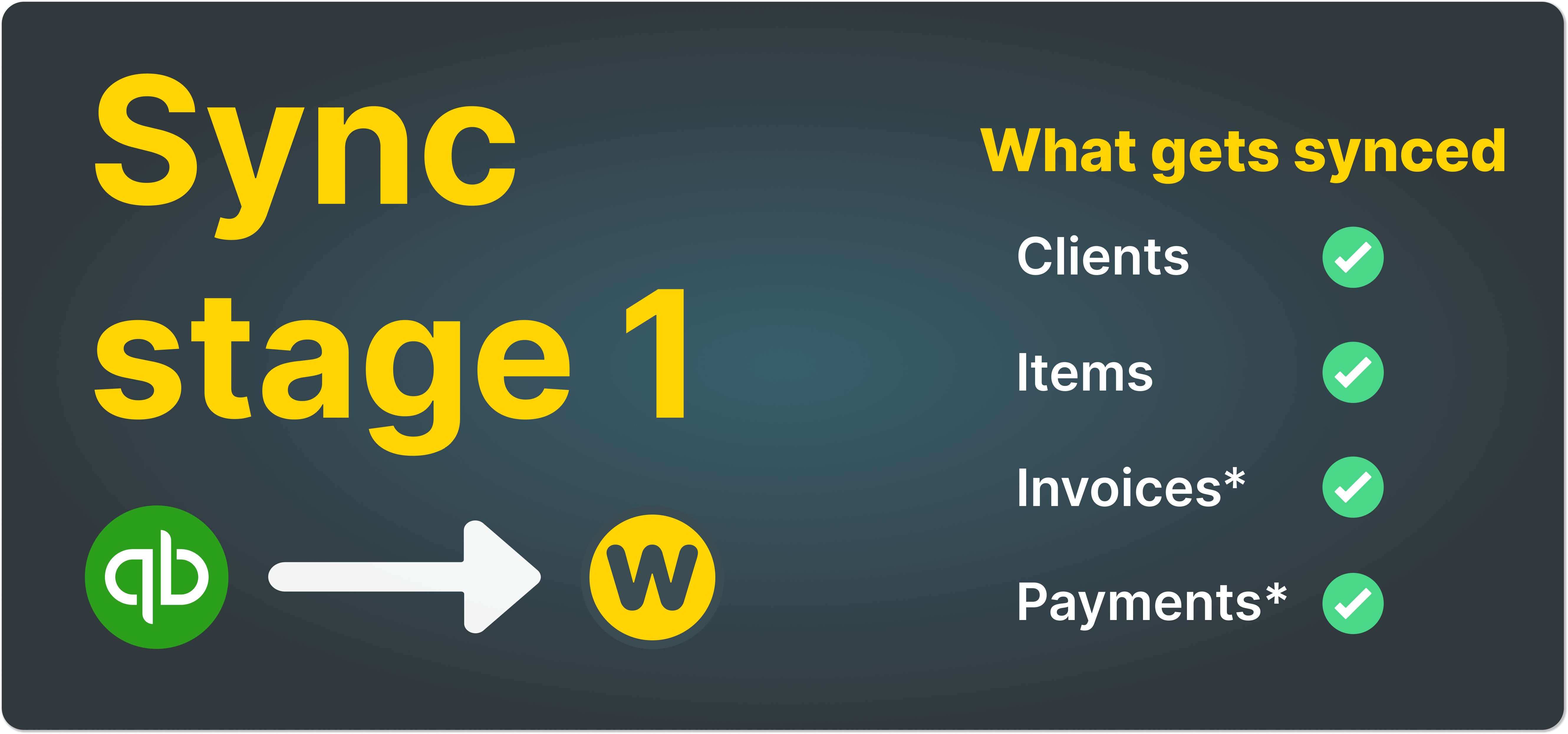 Workiz will begin importing clients and items from QuickBooks. It will also sync invoices and invoice-related payments if configured accordingly.
When setting up your initial sync in the steps above, you will have the option of also syncing invoices from QuickBooks dating back 6 or 12 months.
If you chose to sync invoices from QuickBooks, Workiz will also sync all related cash, credit, or check payments. Invoices containing other payment types will be synced as unpaid.
If you have inventory items in QuickBooks, those will also be synced into Workiz.
The sync will check if a client from QuickBooks already exists in Workiz by first and last name.
If a client already exists, the sync will simply update the client's profile with any new information from QuickBooks. If a client does not already exist, the sync will create a new client in Workiz.
Sync stage 2: Workiz to QuickBooks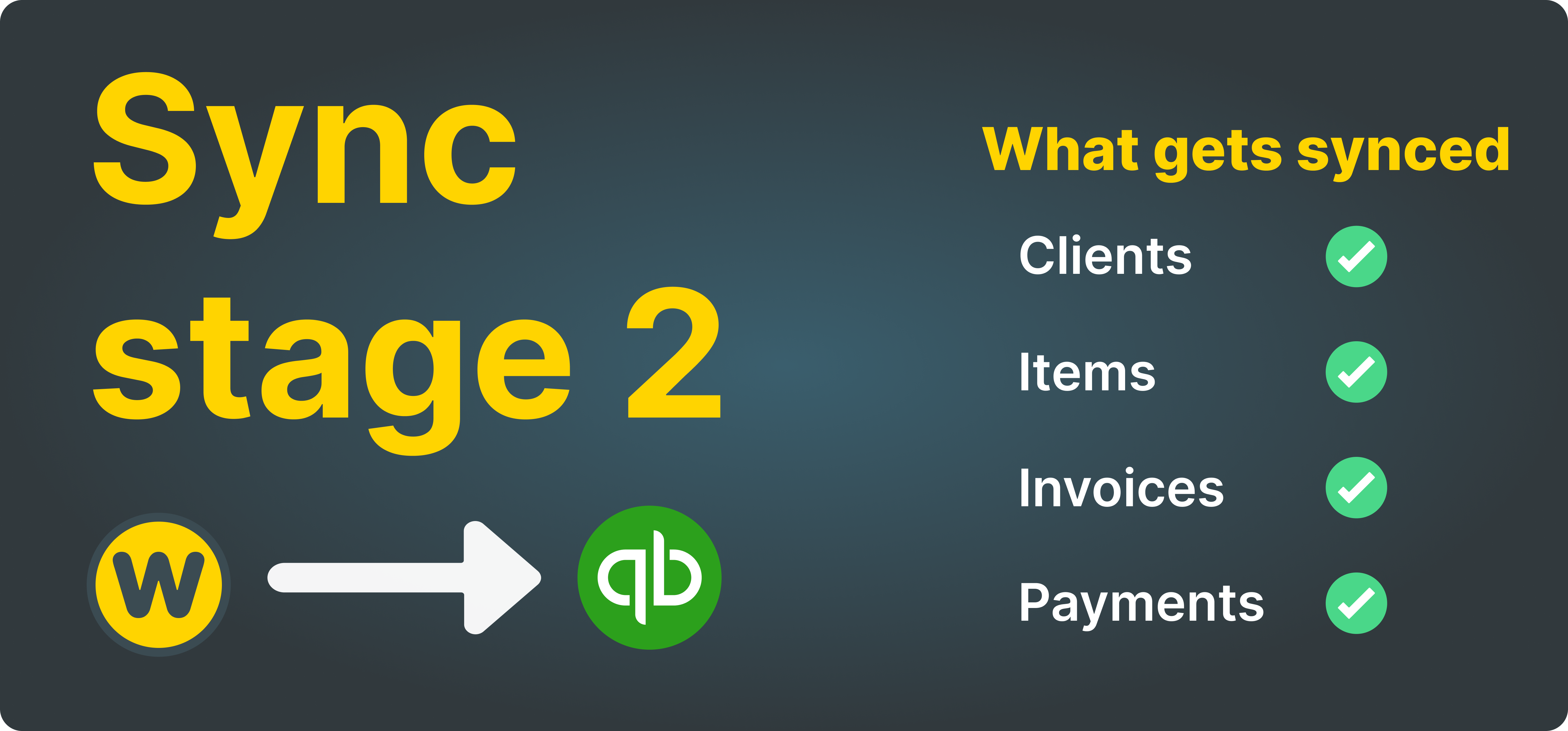 After the first stage of the syncing process, the following data will be synced from Workiz to QuickBooks:
Clients
Items
Invoices
Payments
Because the first stage of the syncing process goes from Workiz to QuickBooks, data will not be overwritten in QuickBooks.
Reviewing your sync results
As mentioned, Workiz will notify you via email once the sync is complete.
Workiz also provides you with an integration log, where you can see a list of all of the data that was synced both ways.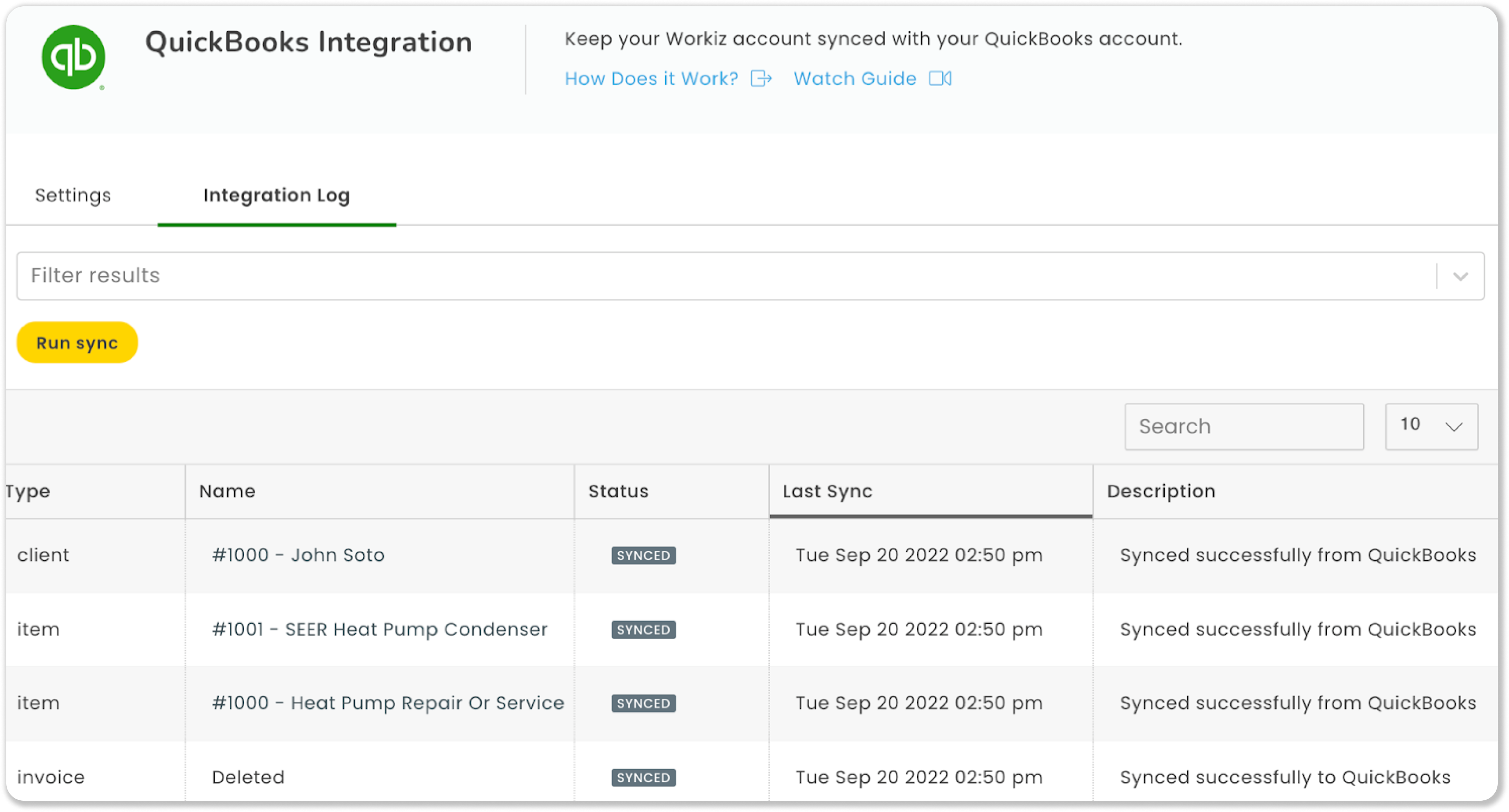 The initial sync is the only time a full sync will ever be performed.
Configuring your QuickBooks settings
After syncing your QuickBooks Online account to Workiz, you can configure your QuickBooks Online integration to meet your business's workflow.
To learn more about configuring your QuickBooks Online integration, please see this article.