In this article, you will learn how to create ad groups in Workiz.
In order to remain competitive in the current market, service businesses have to invest lots of money on advertising. But it doesn't just end there — successful businesses must also evaluate where their money's going the furthest. Workiz makes that easy for you with ad groups.
Ad groups allow you to specify where certain revenue is coming from, and ultimately give you a clear picture of which ad groups are generating the most revenue for your business.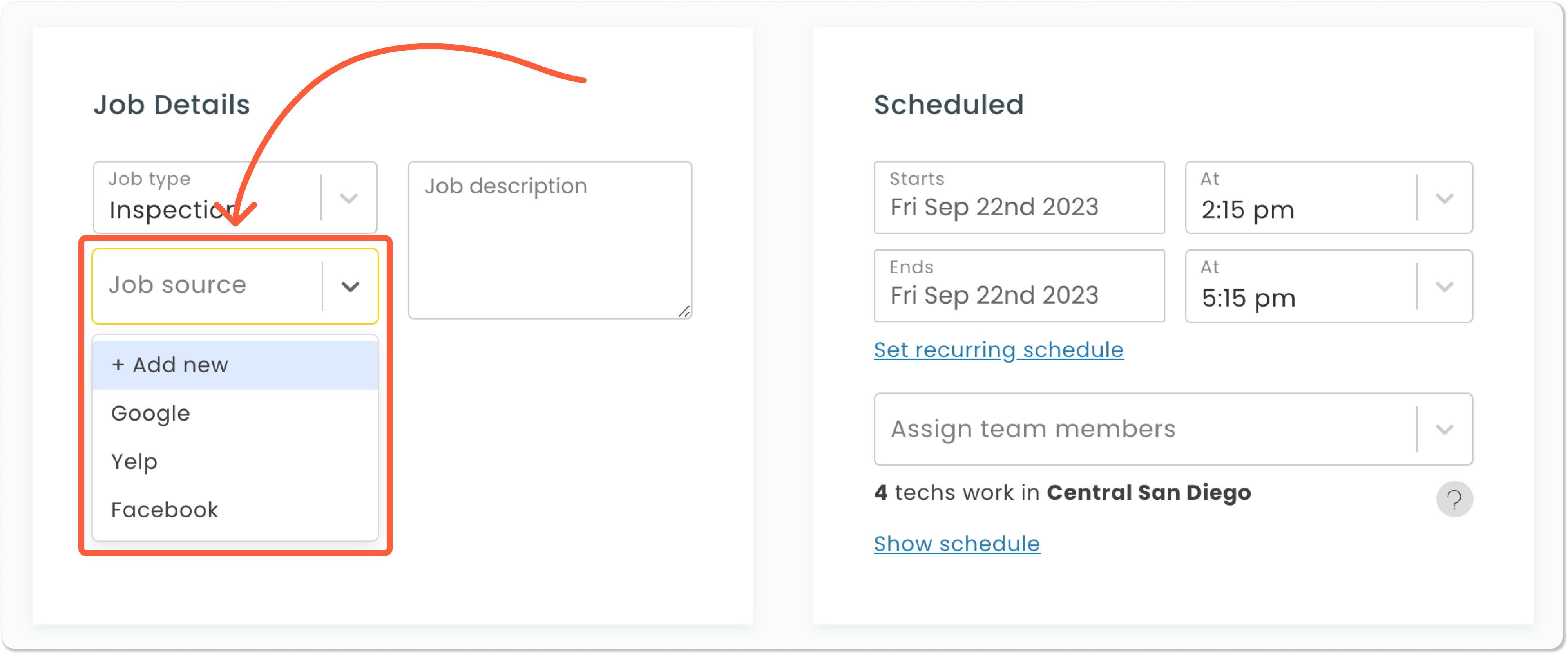 Your Workiz account will include four ad groups by default:
Google
Yelp
Facebook
Home Advisor
You may or may not be using all of these ad groups. You may also have other ad groups that aren't on this list. Fortunately, updating your list of ad groups is simple.
Updating your ad groups
From the navigation bar, select

> Settings
Under Job Settings, select Ad Groups

Review the list of ad groups listed under Group Name


Removing ad groups
Remove any ad groups you are not using by turning the toggle switch off

Adding new ad groups
Select Add New to create a new ad group
Create your new ad group:



Ad group name
Display Order: Enter the specific order in which you want this group to be displayed (i.e., if you want this ad group to be displayed first on the list, enter 1)
Description
Select Save
Tracking ad group revenue
Once you've created all your ad groups, you can begin tracking which ad groups are generating the most revenue for your business.
To see this information, open the Reports page and select any one of the following reports:
Jobs
Commissions
Sales
Job Statistics
Leads
Call Tracking
Creating an accurate list of ad groups will enable you to begin using call tracking in Workiz.
To learn more about how call tracking can help your business, please see this article.
All of these reports will provide you with the ability to filter based on a specific ad group.