In this article, you will learn about the Workiz Message Center.
Workiz is more than just a platform to manage your service business — it also includes an integrated communication suite designed to streamline your business's operations. The communication suite is made up of two powerful components: Workiz Phone and the Workiz Message Center.
The Message Center is a messaging platform designed specifically for service pros. Here are some of the main features:
Receiving automated notifications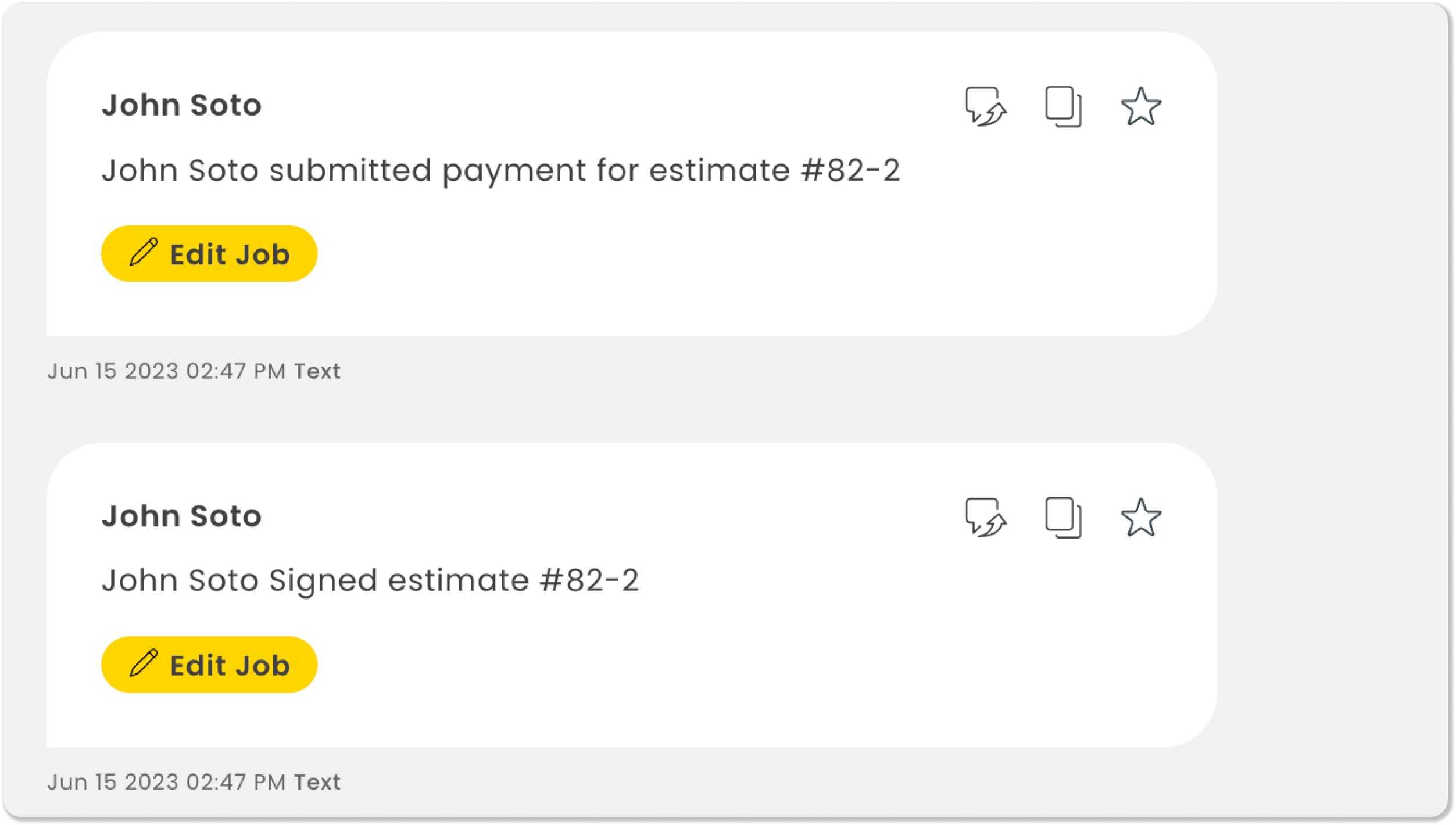 The Message Center is your one-stop shop for most of your business's important notifications.
Workiz will automatically send you a notification when a client has paid an invoice, viewed an estimate from the client portal, signed one of the estimates on your sales proposal, and much more.
Sending emails and texts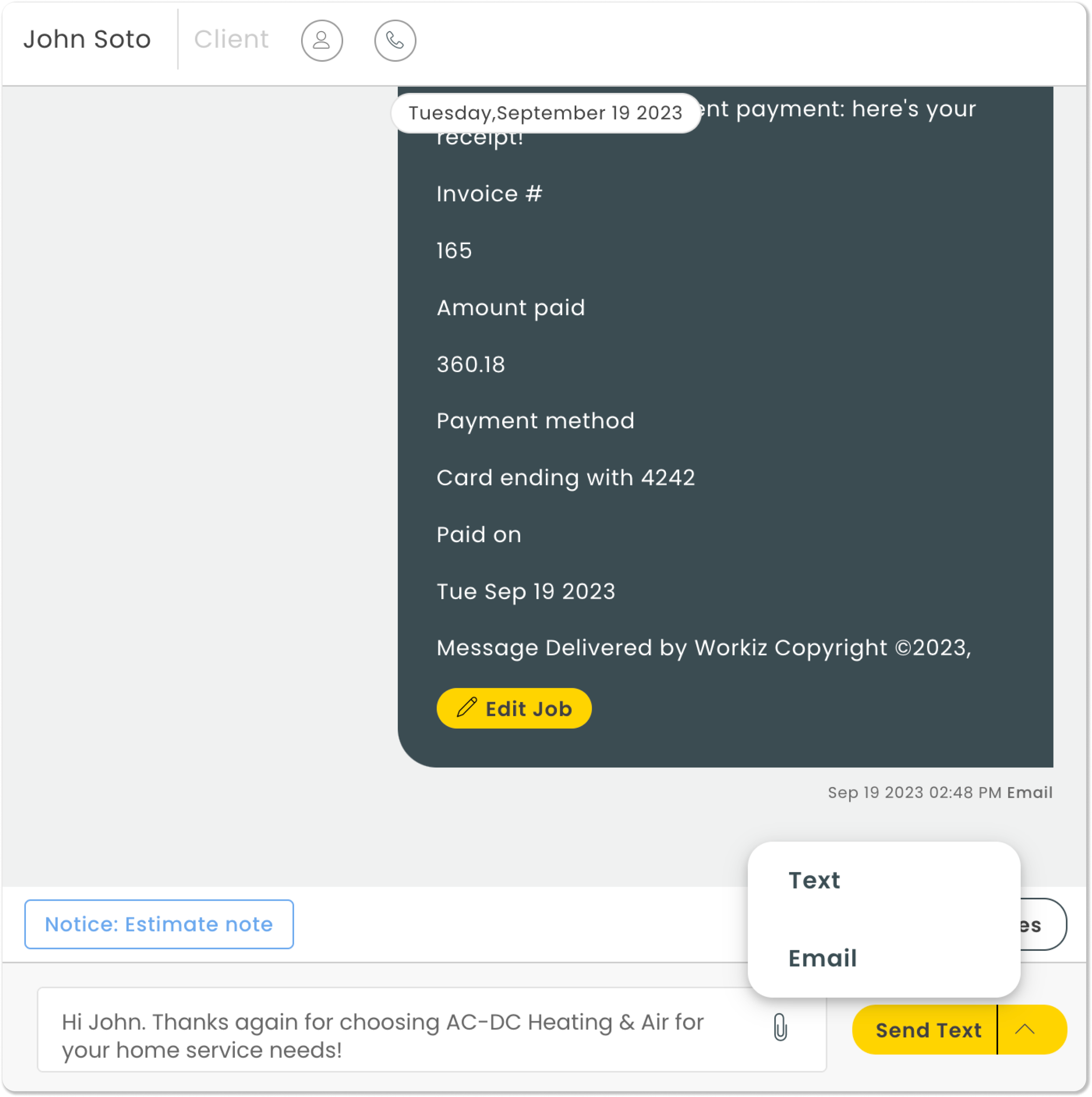 Workiz makes it easy to organize all of your communications, including email and text messages. If you have an email address and phone number stored for your contact, you can easily decide if you want to reach them via email or text message.
To learn how to send emails from the Message Center, please see this article.
Sending quick replies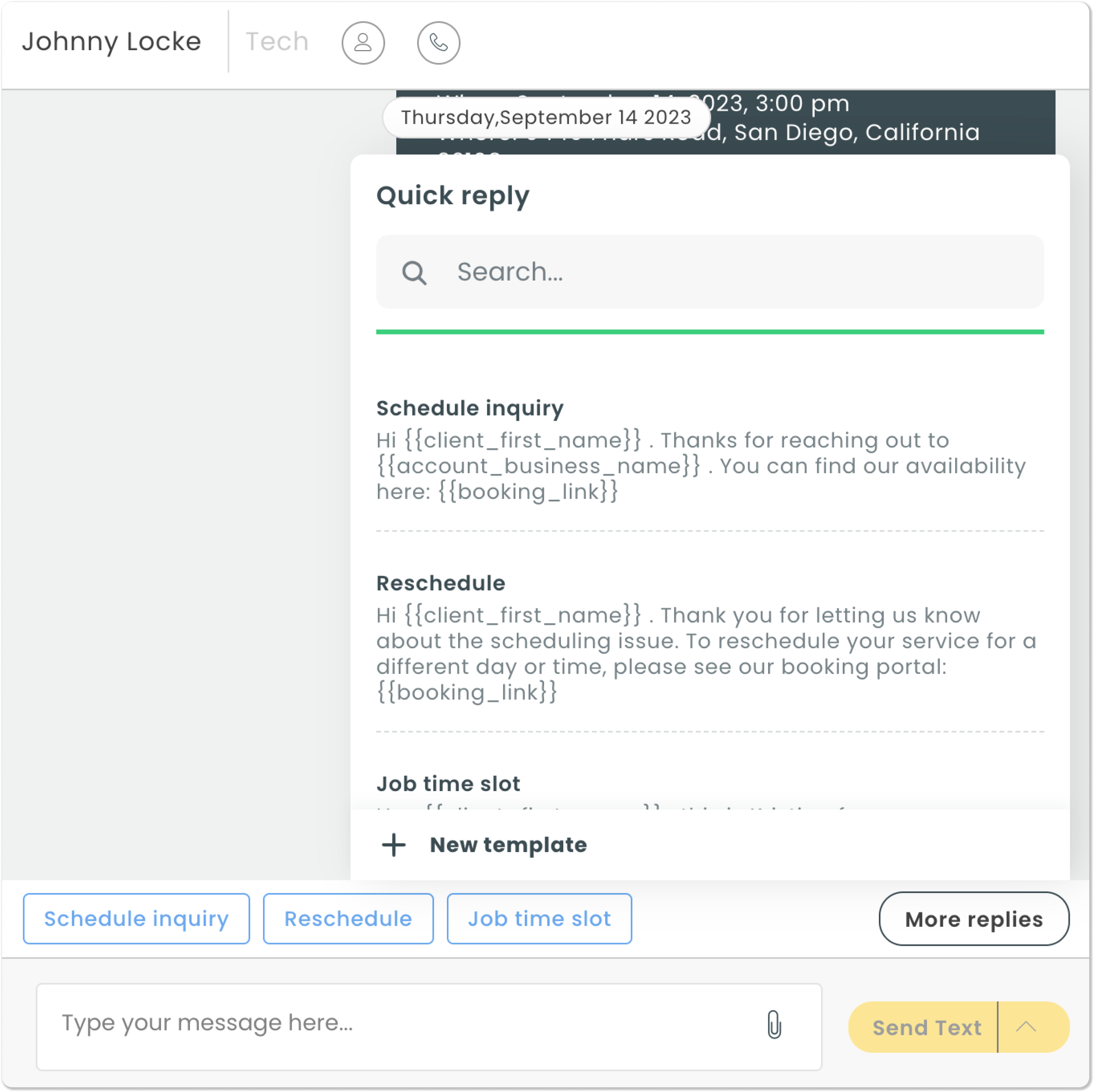 The Message Center was designed to streamline your workflow and save you time. Quick replies allow you to create templates for the messages you send on a regular basis.
Quick replies can be built using standard text and short code, enabling you to create placeholders for information like a client's name, or your booking link.
To learn more about how to create and use quick replies, please see this article.
Booking jobs and leads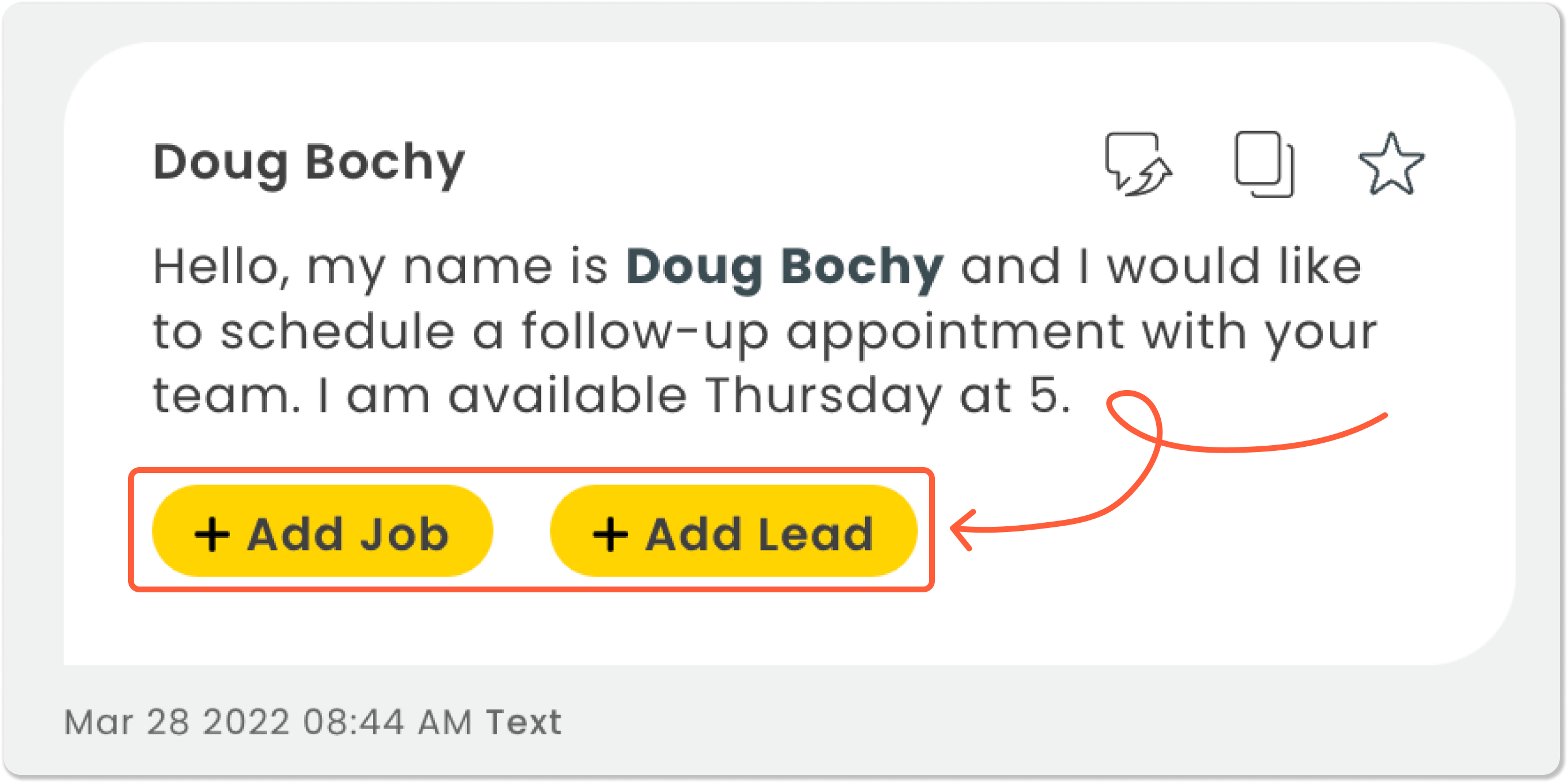 Whether you're receiving a message directly from a new client or fielding a new lead from one of Workiz's integrated lead providers, operating from within the Message Center means you're only ever a few clicks away from booking a new job or lead.
To learn more about creating jobs and leads from the Message Center, please see this article.
Editing job details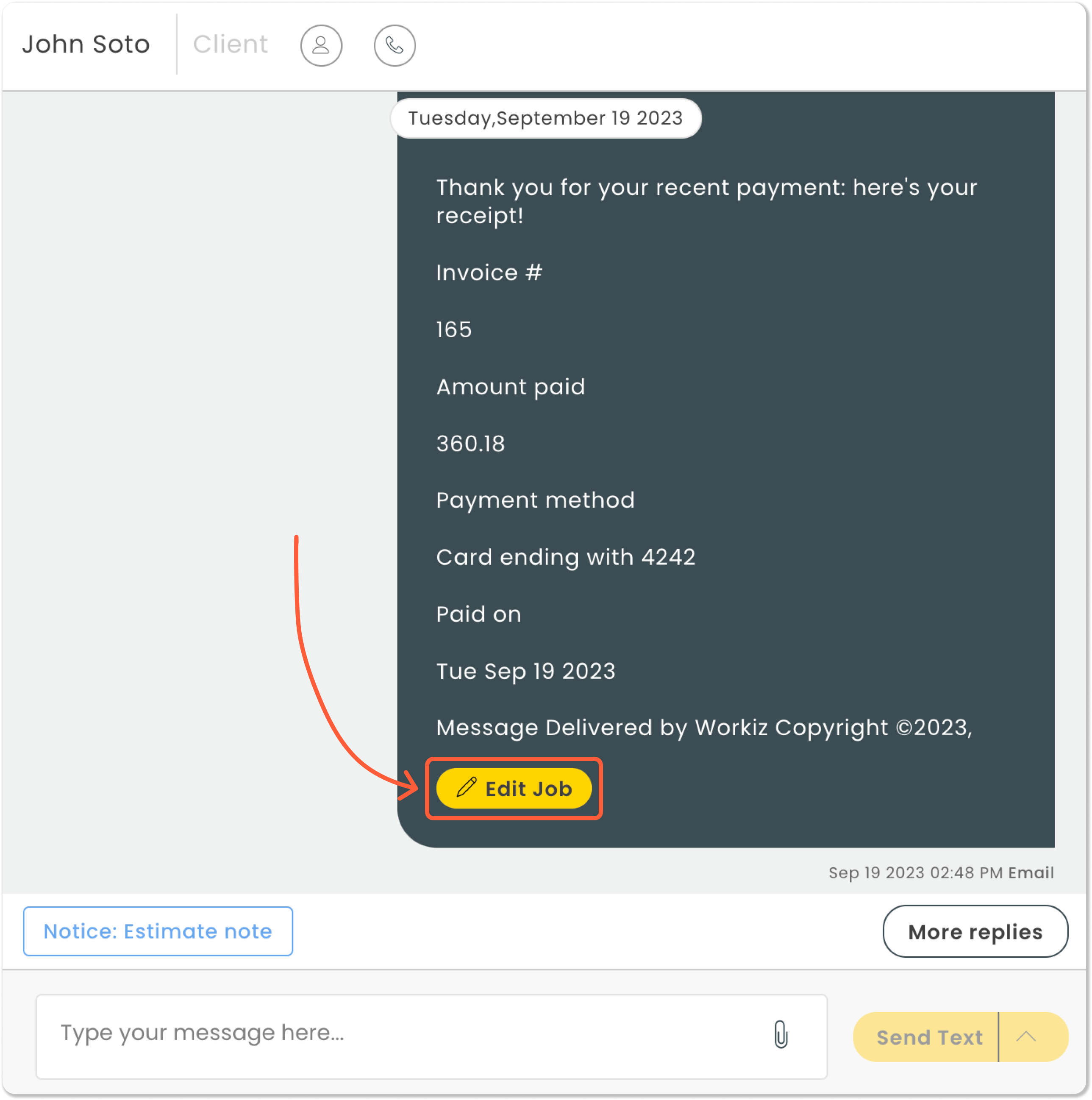 The Message Center also makes it simple to make quick edits to your jobs. You can easily update the field tech assigned to a job, or reschedule a job by pushing it back a few hours.
Right-pane messaging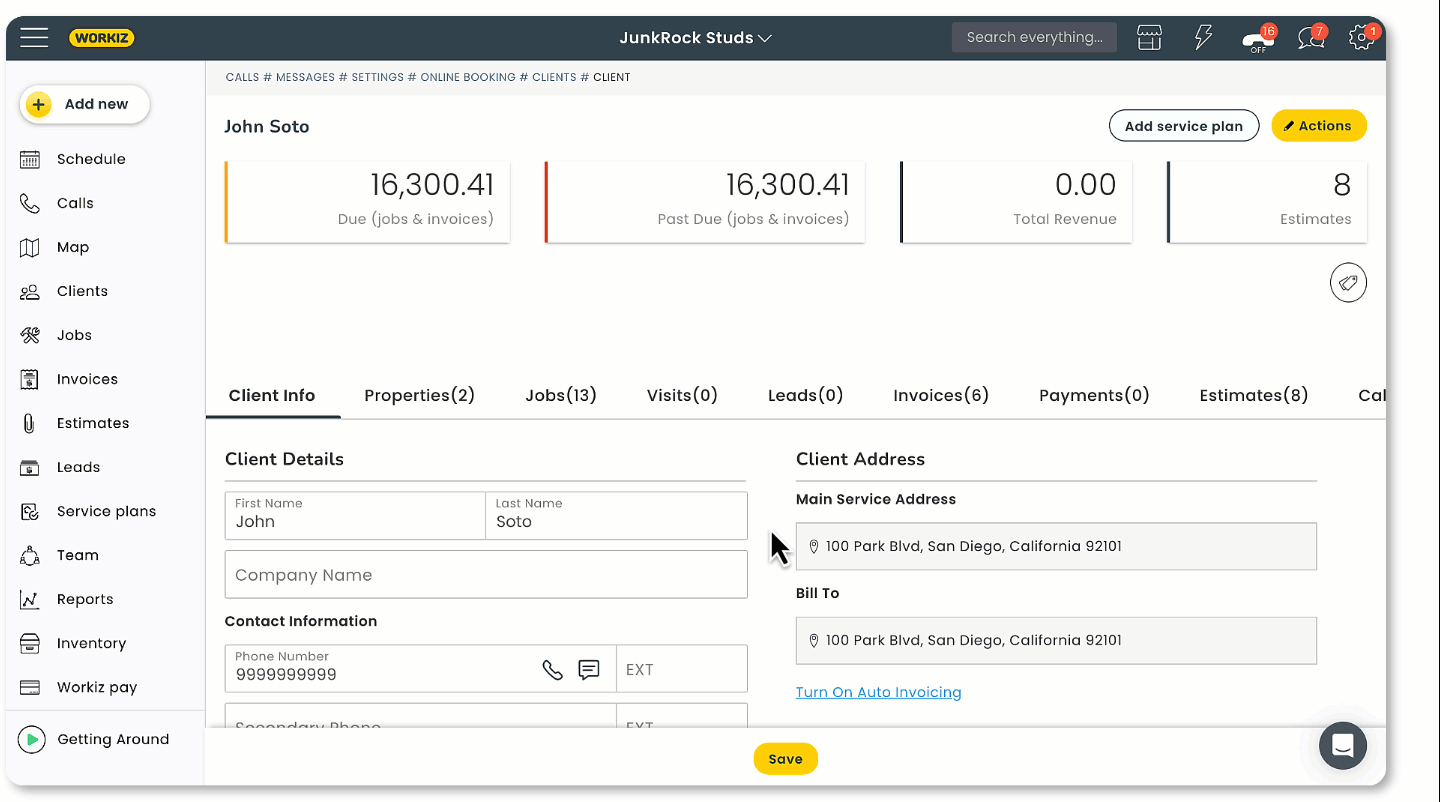 Workiz also lets you keep your workflow uninterrupted with right-pane messaging — allowing you to message a client or team member without having to leave the page you're already on.
You can use right-pane messaging from places like your schedule, a job page, a client's profile page, or any other page where you see the messaging icon.
To learn more about right-pane messaging, please see this article.
Creating group messages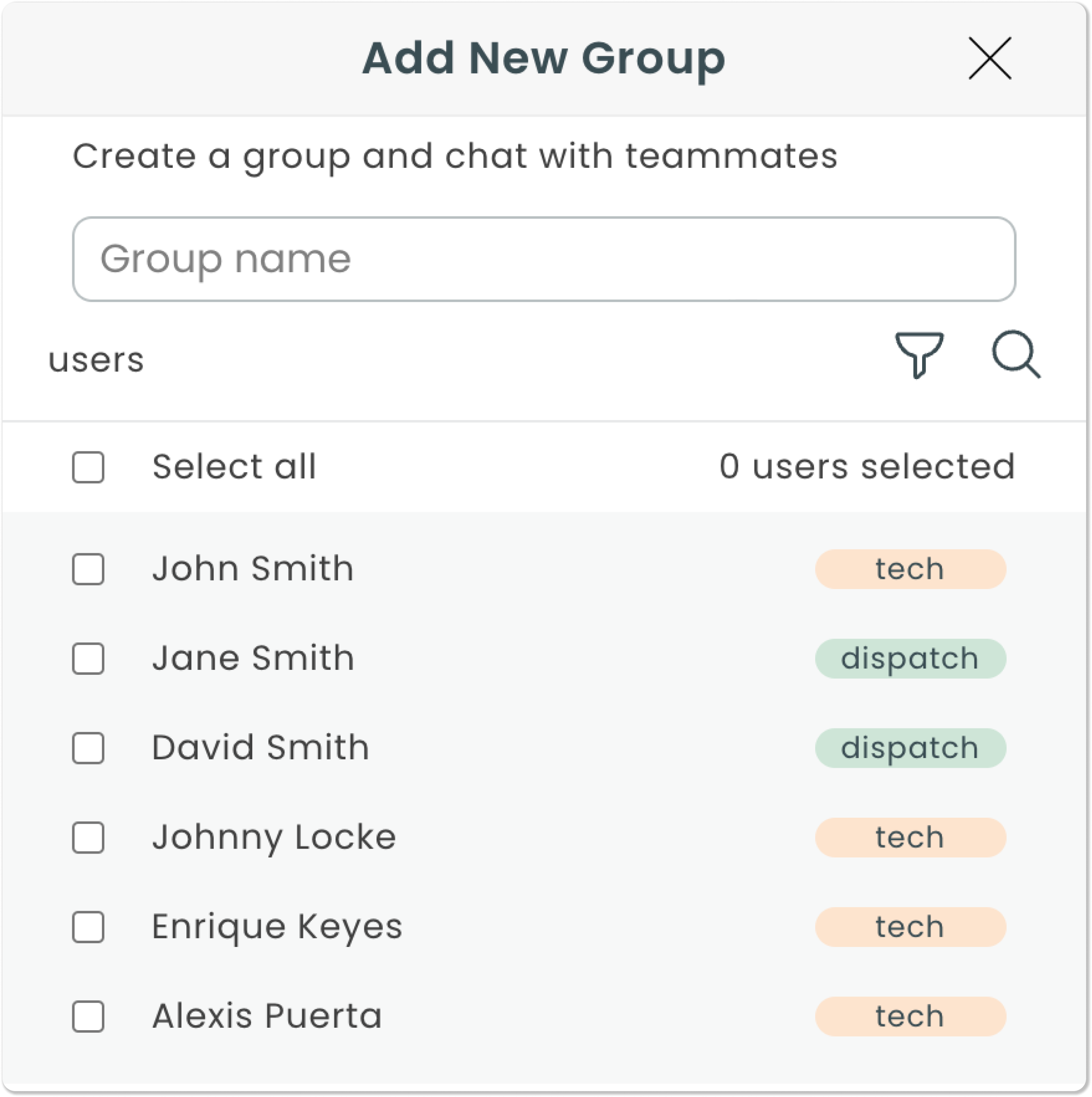 Instead of sending individual messages to several members of your team, the Message Center lets you create groups to ensure that all of your team stays informed.
To learn more about creating group messages, please see this article.
Reviewing voicemail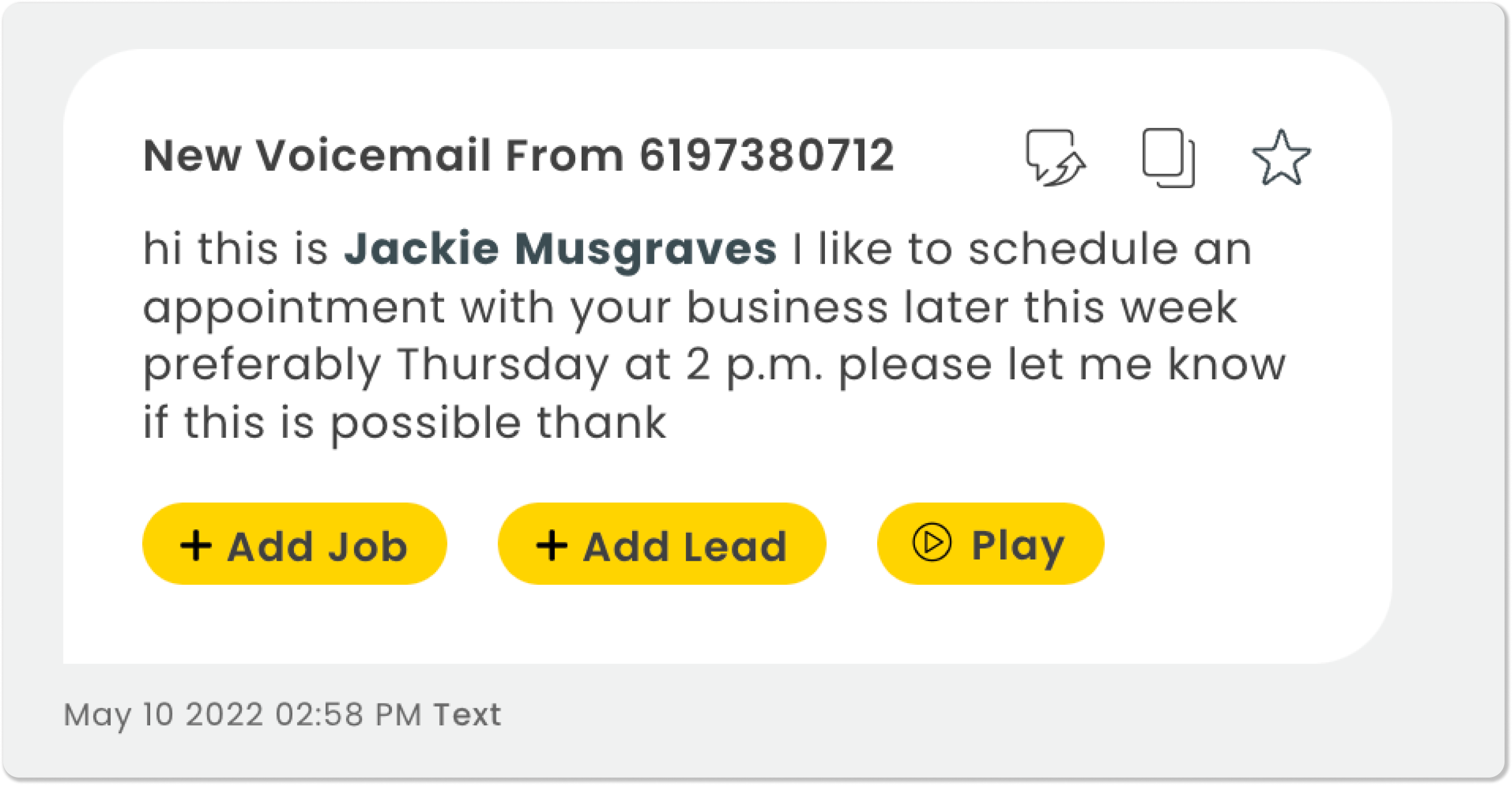 Workiz Phone is packed with features to ensure that your team never has to miss a call, but if a client dials your business while you're off the clock, any voicemail messages will automatically be transcribed and sent to the Message Center. From there, you can create a new job, lead, or simply listen to the audio recording.