In this article, you will learn how to get essential statistics and insights to help you run your business better using the Workiz dashboard.
In Workiz, your dashboard will come equipped with several widgets designed to provide you with valuable insights into the state of your business.
Here's an overview of what you can expect from the Workiz dashboard:
Diverse set of data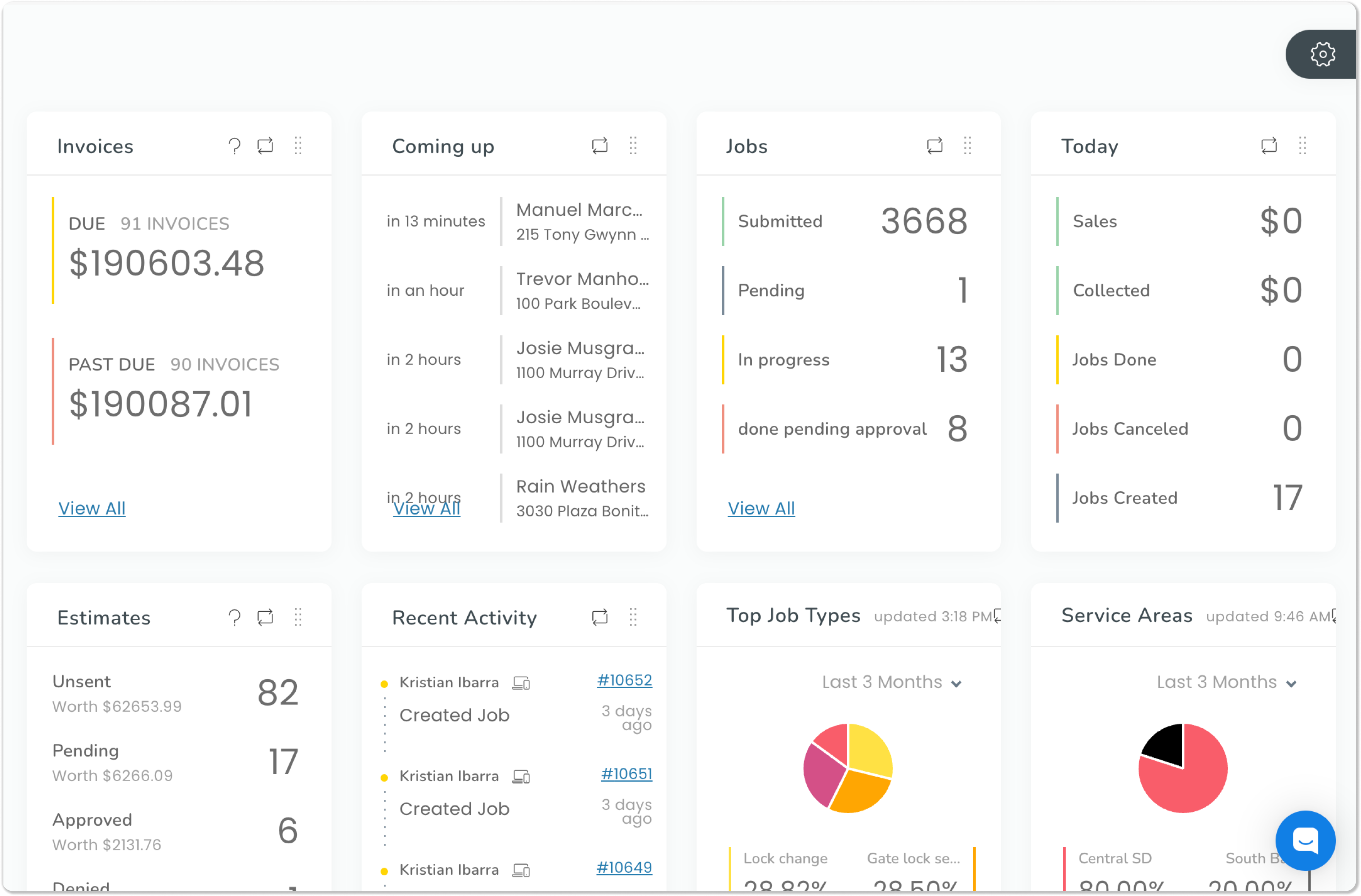 From the amount of money owed from past due invoices to top-performing job sources, Workiz provides you with a wide range of data you can access at just a glance.
Customizable interface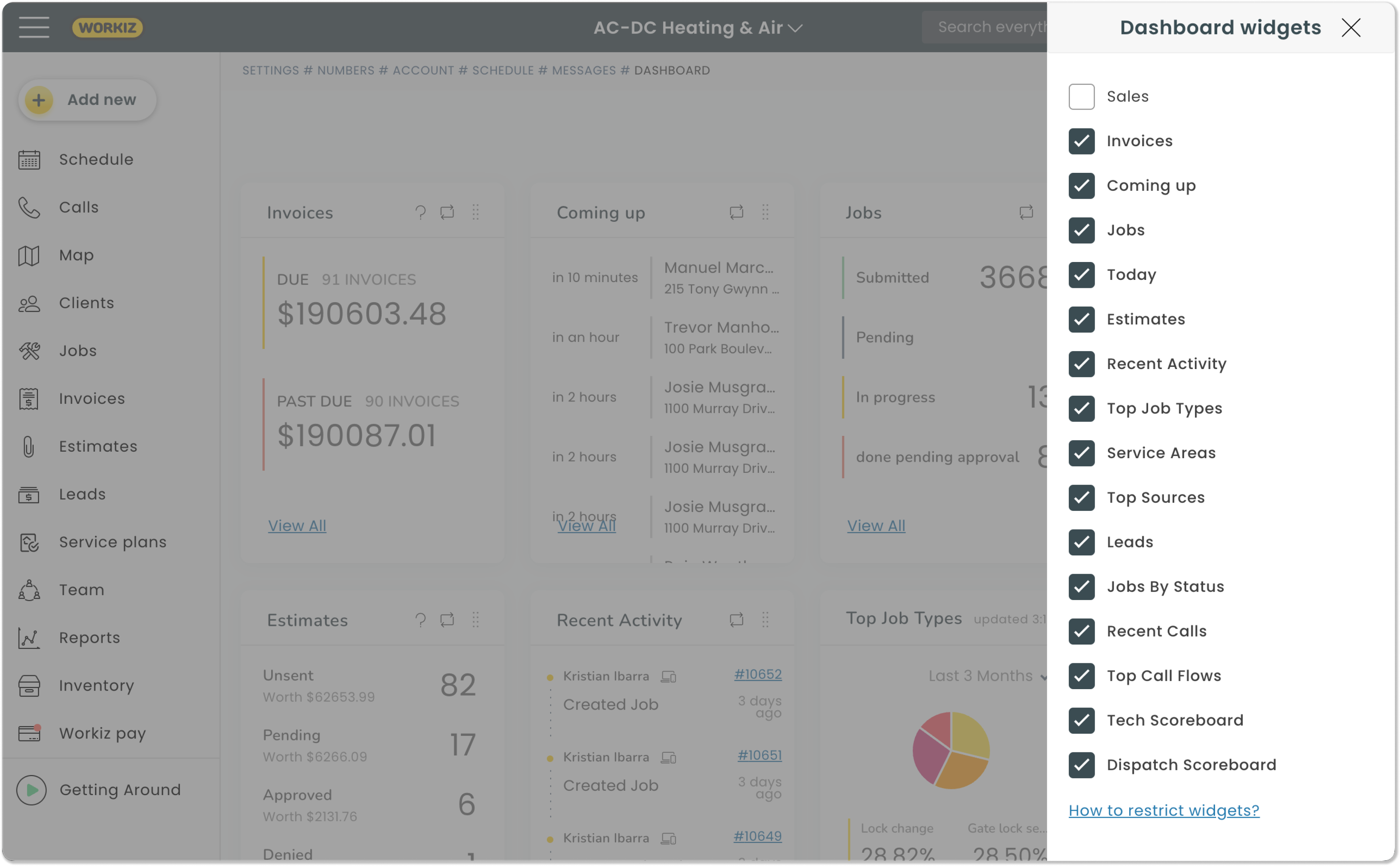 Tailor your Workiz dashboard to meet your needs, highlighting the widgets that matter and hiding the ones that don't.
Simple permissions management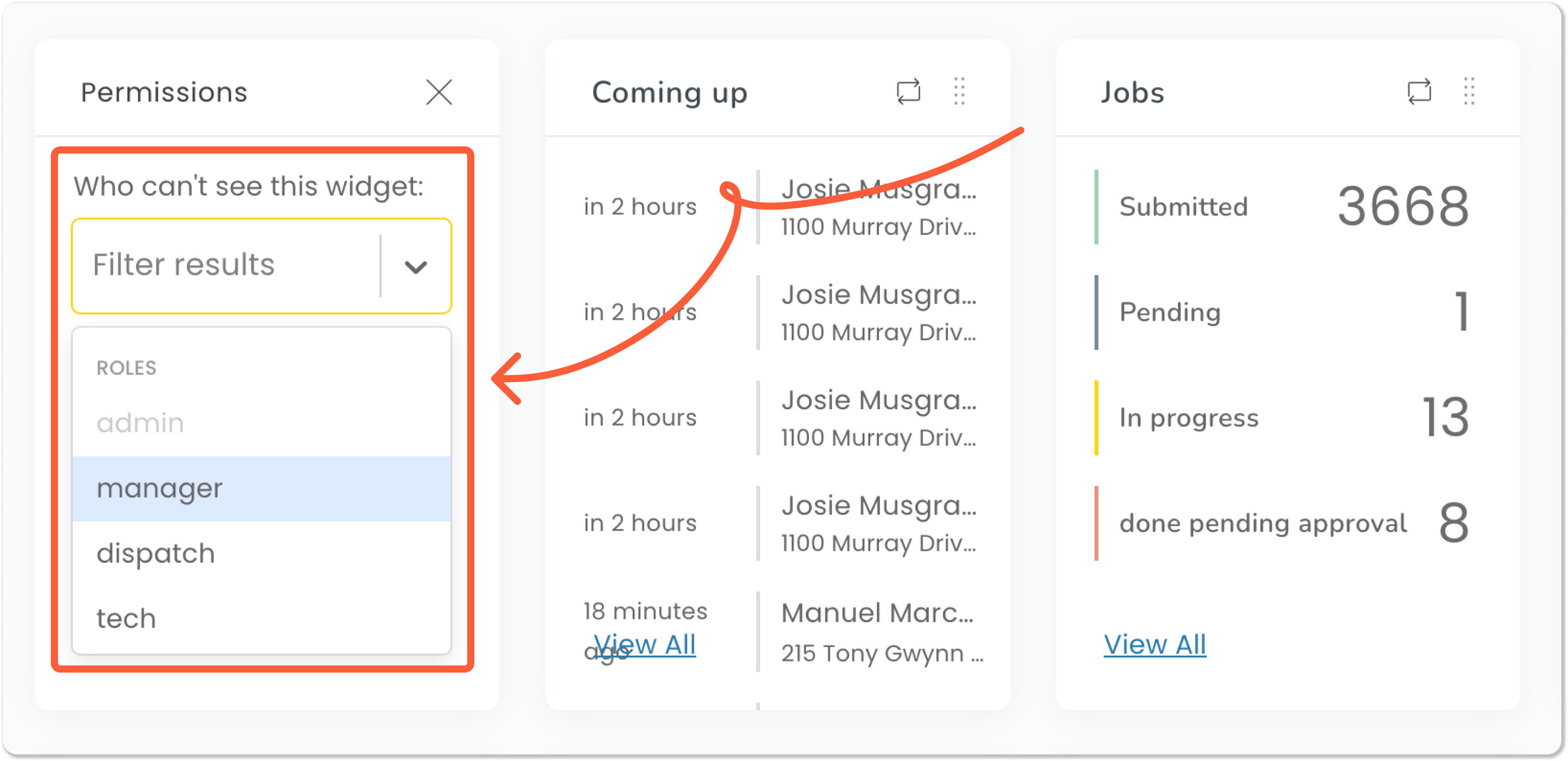 Workiz allows you to set permissions to limit dashboard visibility for the entire dashboard or for particular widgets.
To learn more about setting dashboard restrictions, please see this article.