In this article, you will learn how to manage your sales proposal templates.
Sales proposal templates allow you to create and save a set of estimates that you can easily reuse for future jobs.
After creating sales proposal templates, Workiz will automatically store them in the Sales Proposal Manager, where you can easily make quick changes.
In order to use Sales Proposal Manager, you will first need to:
Managing your sales proposal templates
From the navigation bar, select

> Settings
Under Job Settings, select Sales Proposal Manager

The Sales Proposal Manager will enable you to view all of your existing sales proposals. From here, you can duplicate or edit existing proposals.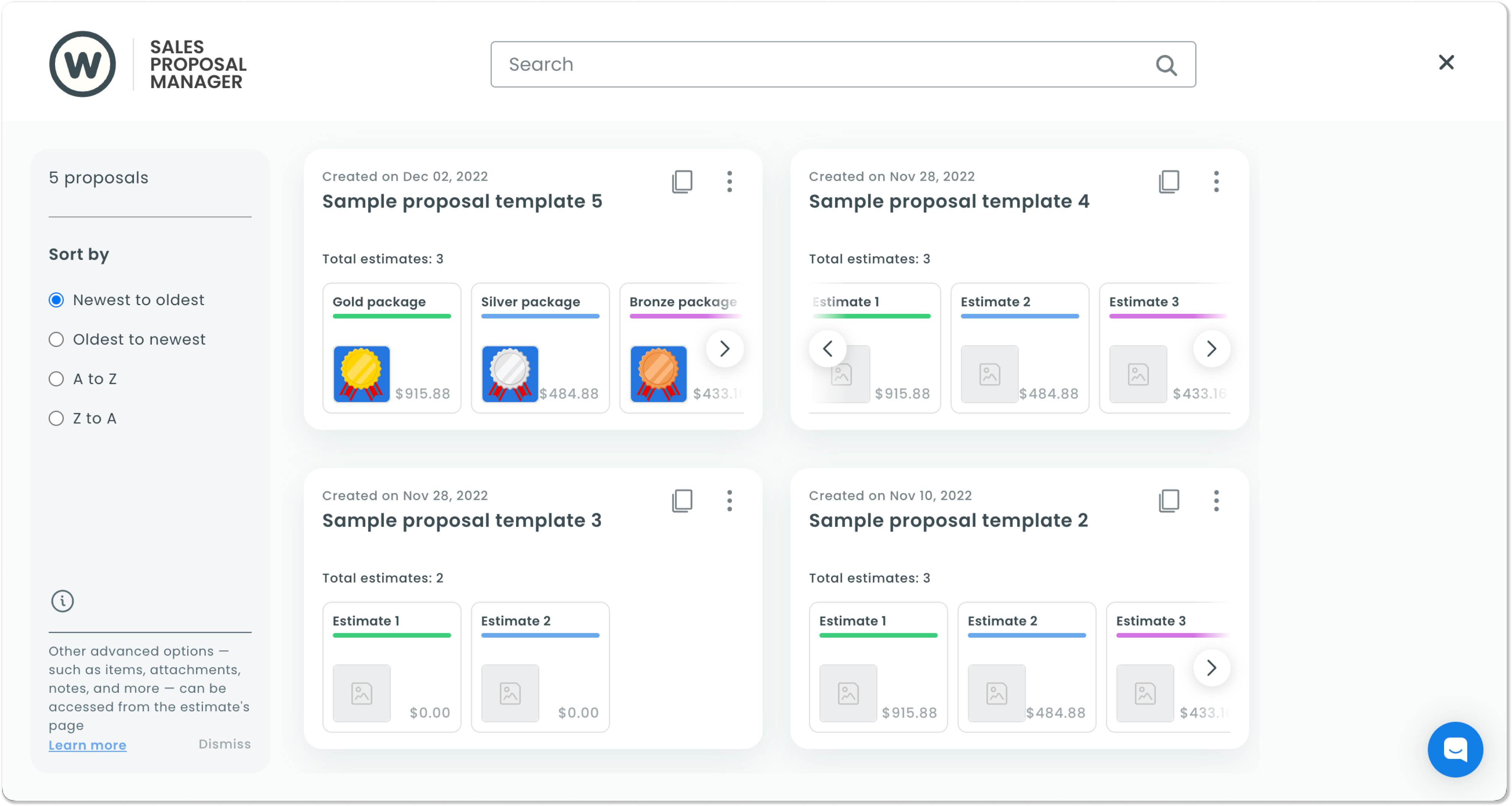 The Sales Proposal Manager can only be used to duplicate or delete templates, as well as make quick edits to the template name, cover image, and description.
Advanced capabilities — such as adding more estimates, line items, attachments, notes, and more — can only be accessed from the estimate page.
The Sales Proposal Manager makes it easy to find existing proposal templates, allowing you to search by proposal template name. You can also sort by creation date or alphabetically.