In this article, you will learn how to view recent activity on your Workiz account.
Whether you want to see when a field tech accessed job details, when a dispatcher booked a new job, or when payment was collected for an invoice, Workiz makes it easy to view the activity on your account.
Viewing recent account activity
From the sidebar navigation, select Reports
Select Activity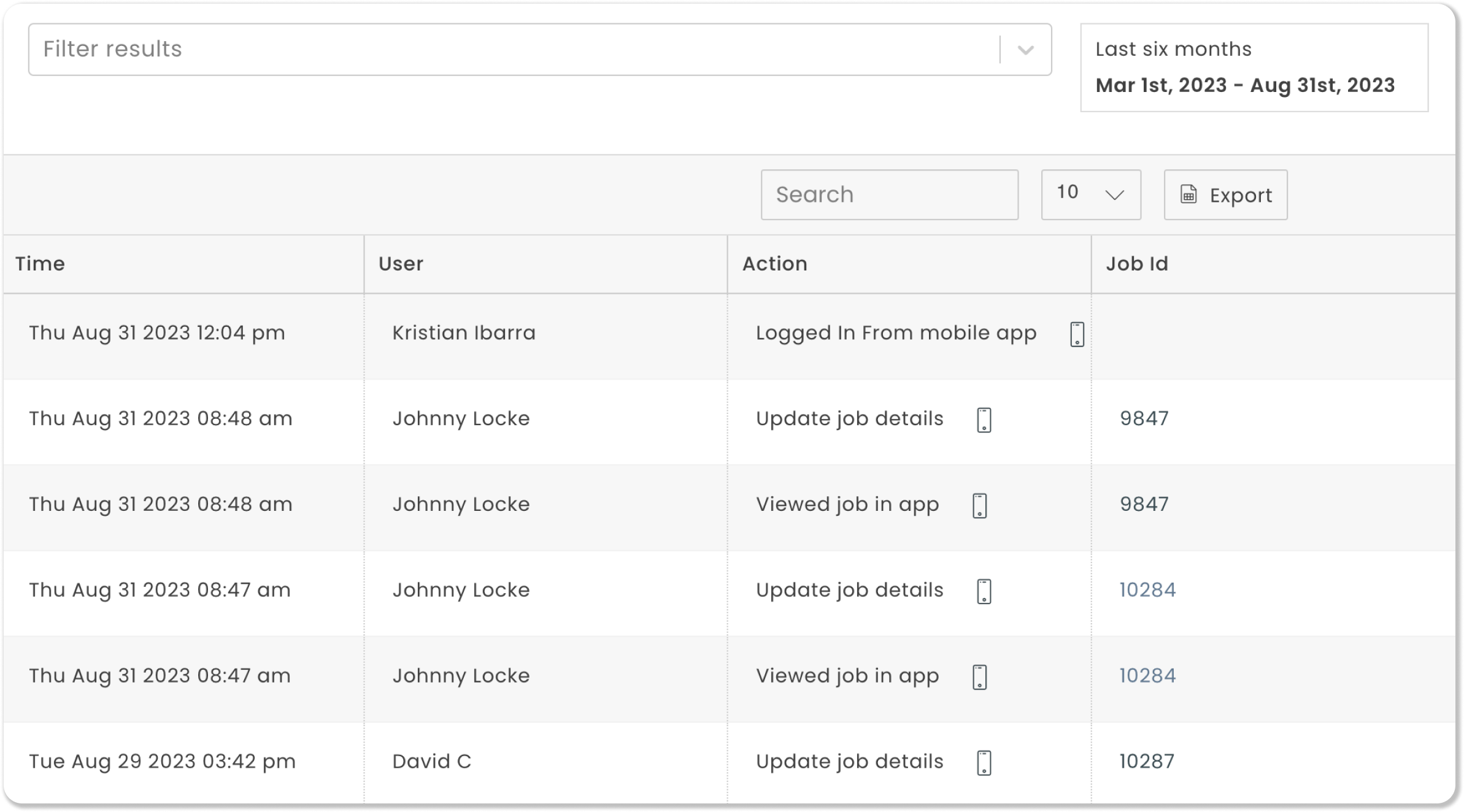 The activity page will provide a list of actions, as well as:
The team member responsible
A timestamp of when the action took place
An ID relating to the action (if applicable)
You can filter the results by team member or date range (e.g., Yesterday, Last 7 days, Last 6 months, etc.)
Each action will also feature an icon to indicate whether it took place on the web app or the mobile app.

You can limit who has access to the Activity report by disabling it from the Roles & permissions page. To learn more about limiting access to reports, please see this article.
Even if the report has been disabled, a limited amount of activity may also be seen from the Recent activity dashboard widget. To limit a user's visibility of this widget, please see this article.