In this article, you will learn how to collect client signatures in Workiz.
Collecting signatures is an effective way of displaying that your client approved of your service based on how you described it during the estimate stage, as well as how you provided that service it at the invoice stage.
In Workiz, you can collect signatures from your clients using two different methods:
Remotely using the Workiz client portal (e.g., estimates, invoices, etc.)
In person using the Workiz mobile app
Collecting signatures remotely
All estimates you send to your clients using the Workiz client portal will automatically include a required signature in order to approve. Your client cannot approve of an estimate without also providing a signature.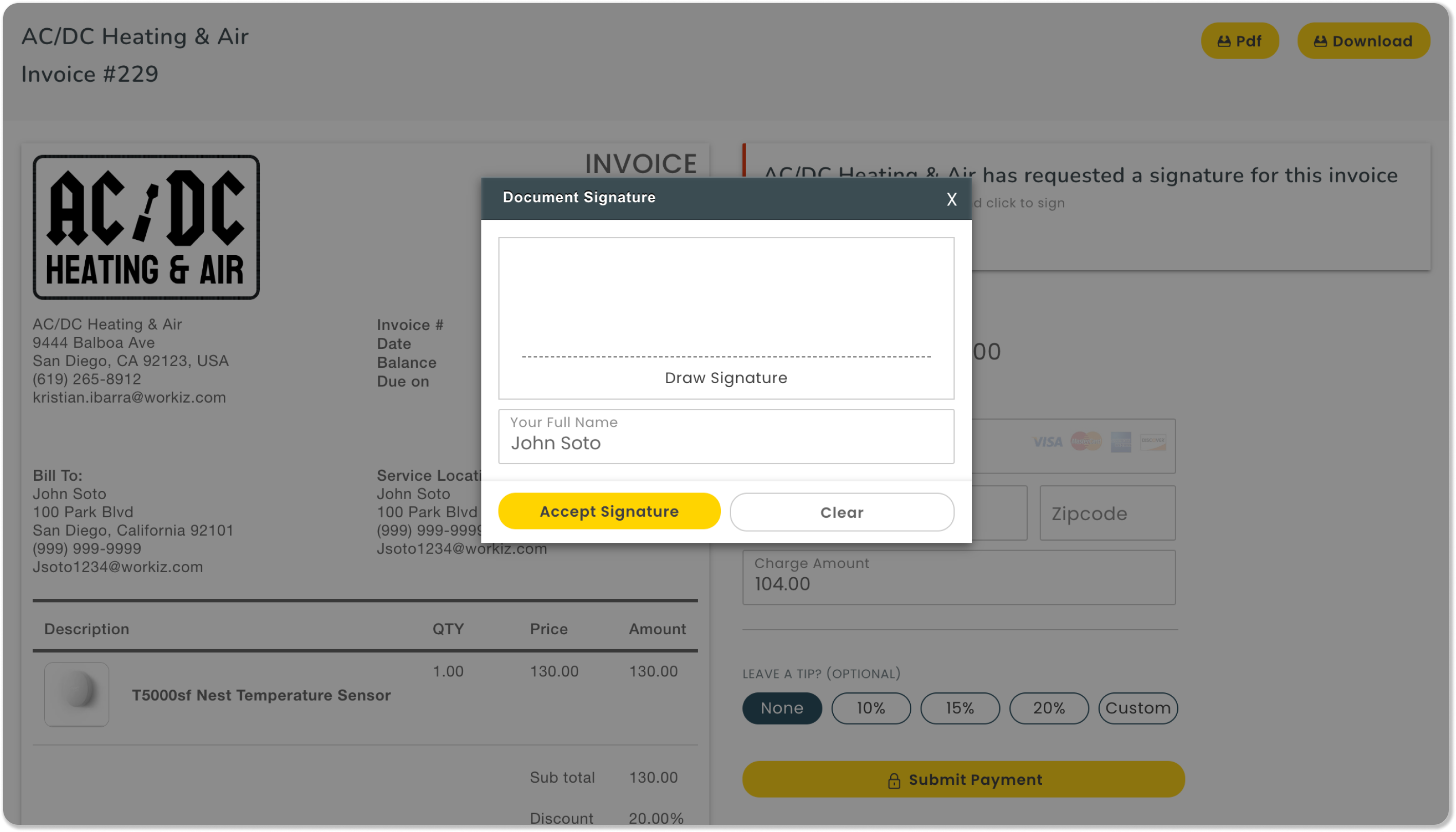 Invoices, however, do not require a signature by default. In order to require a signature on an invoice, you will need to enable the option when sending.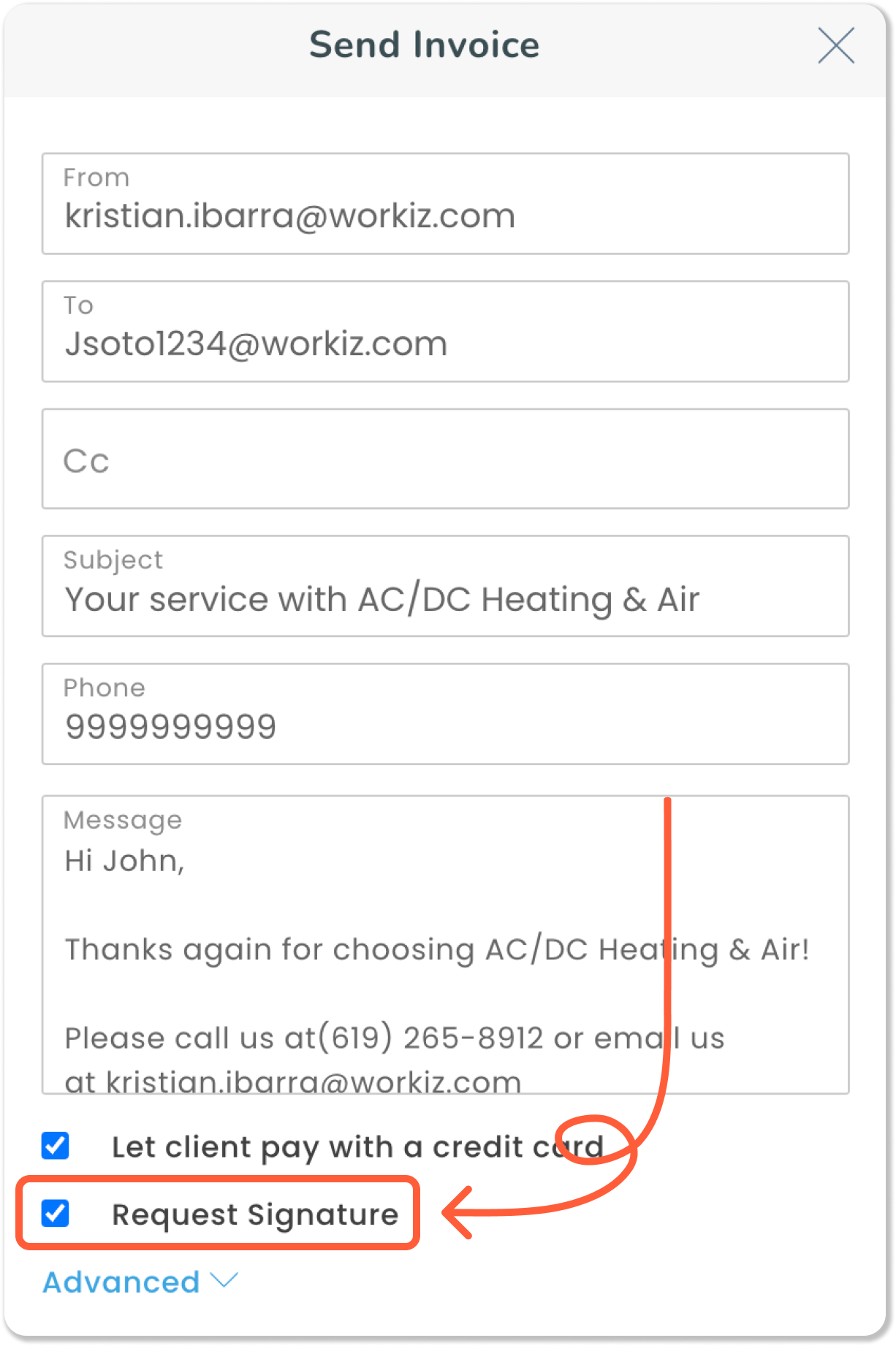 Workiz also allows you to add a signature field directly to your custom documents, but you cannot make signature fields required for these documents.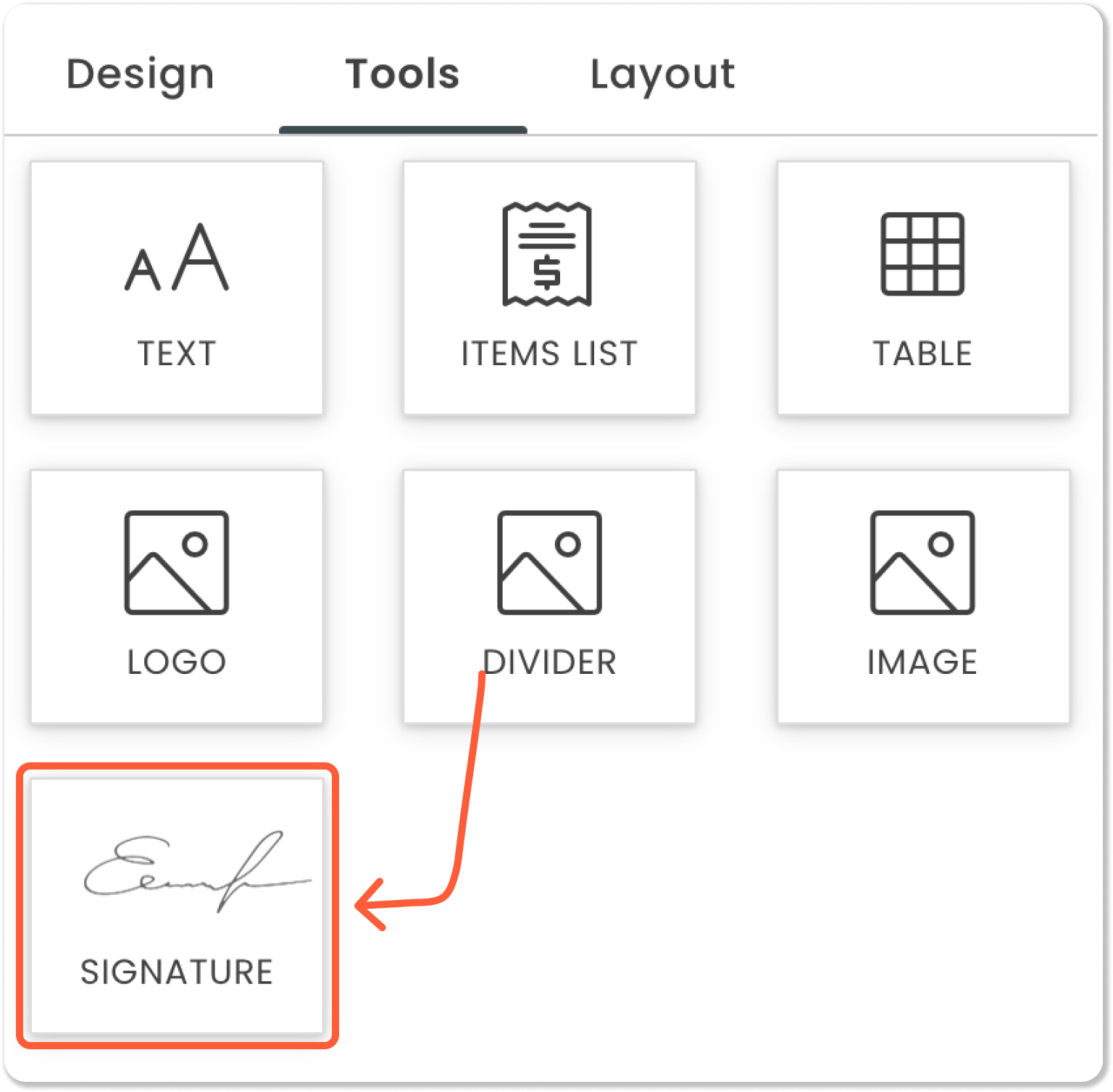 To manually request a signature from a client when sending custom documents, you may include a note in the default email message you send along with those documents. To learn more about customizing this message, please see this article.
Collecting signatures in person
When collecting via manual credit card payment on the mobile app, signatures will automatically be required. To learn more about collecting credit card payments using Workiz Pay on the mobile app, please see this article.
Workiz also makes it easy to collect standalone signatures without having to collect payment.
From the mobile app, open the estimate or invoice you want to collect a signature for
Next to Signatures, select

Verify the name of the signer belongs to the person signing
Collect the signature and select Save