In this article, you will learn how to track your item usage using the Items and Services report in Workiz.
The Items and Services report provides insights into the usage patterns of the items in your catalog, allowing you to gauge their popularity. Whereas the Inventory Usage report will only show you usage for inventory-managed items, the Items and Services report will show you both reusable and inventory-managed items.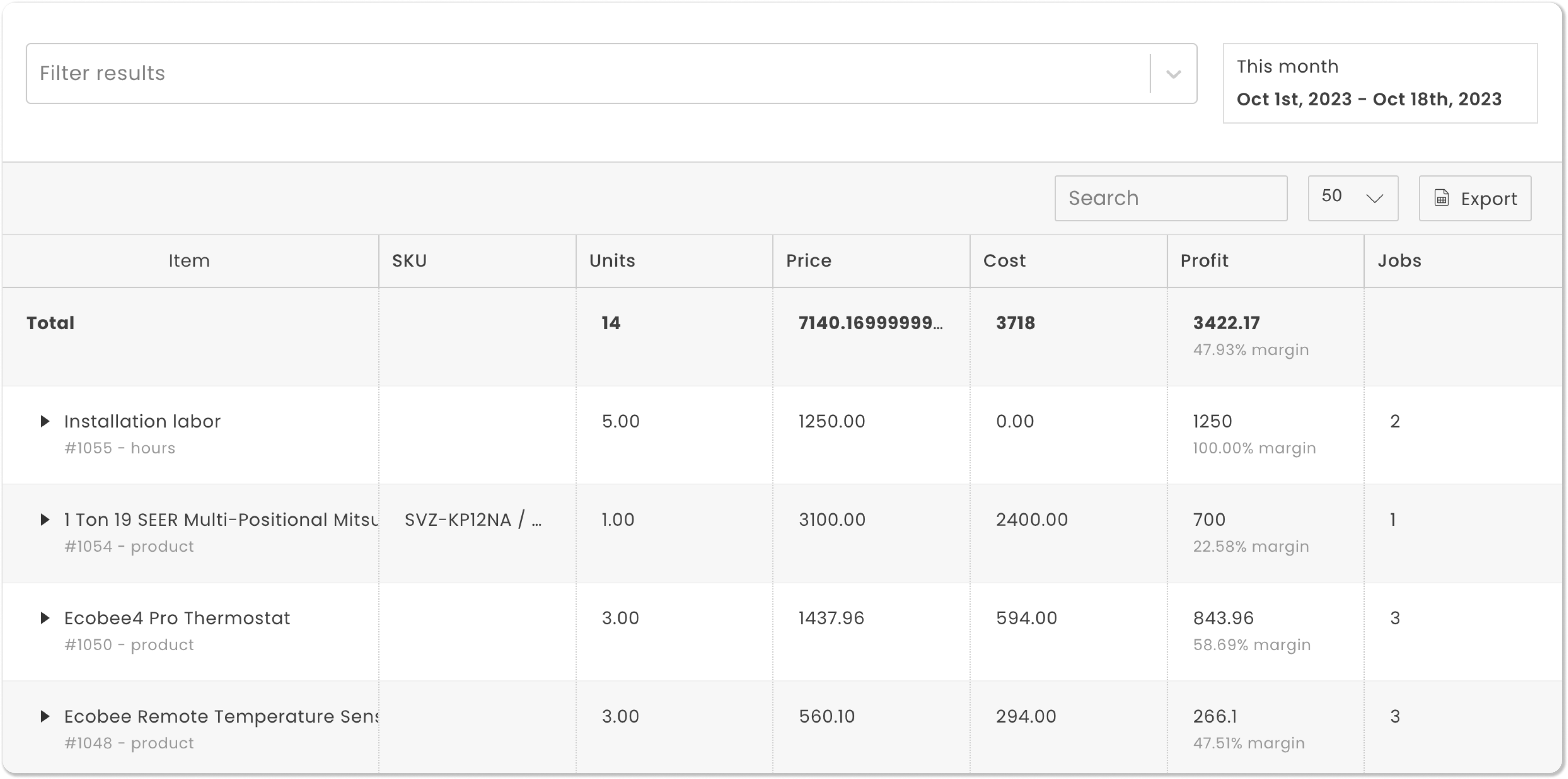 Understanding the Items and Services report
The rows in this report represent individual items that you have created and used within a given time period. For each item, you'll see the number of units used, as well as totals for price, cost, and profit.
At the end of the row, you'll see how many jobs and invoices these items were used on within this time period. If you select one of the items on your report, you'll see a breakdown of the specific jobs and invoices where these items were used — including the individual finances for each job and invoice. You can access those jobs and invoices with just a few clicks.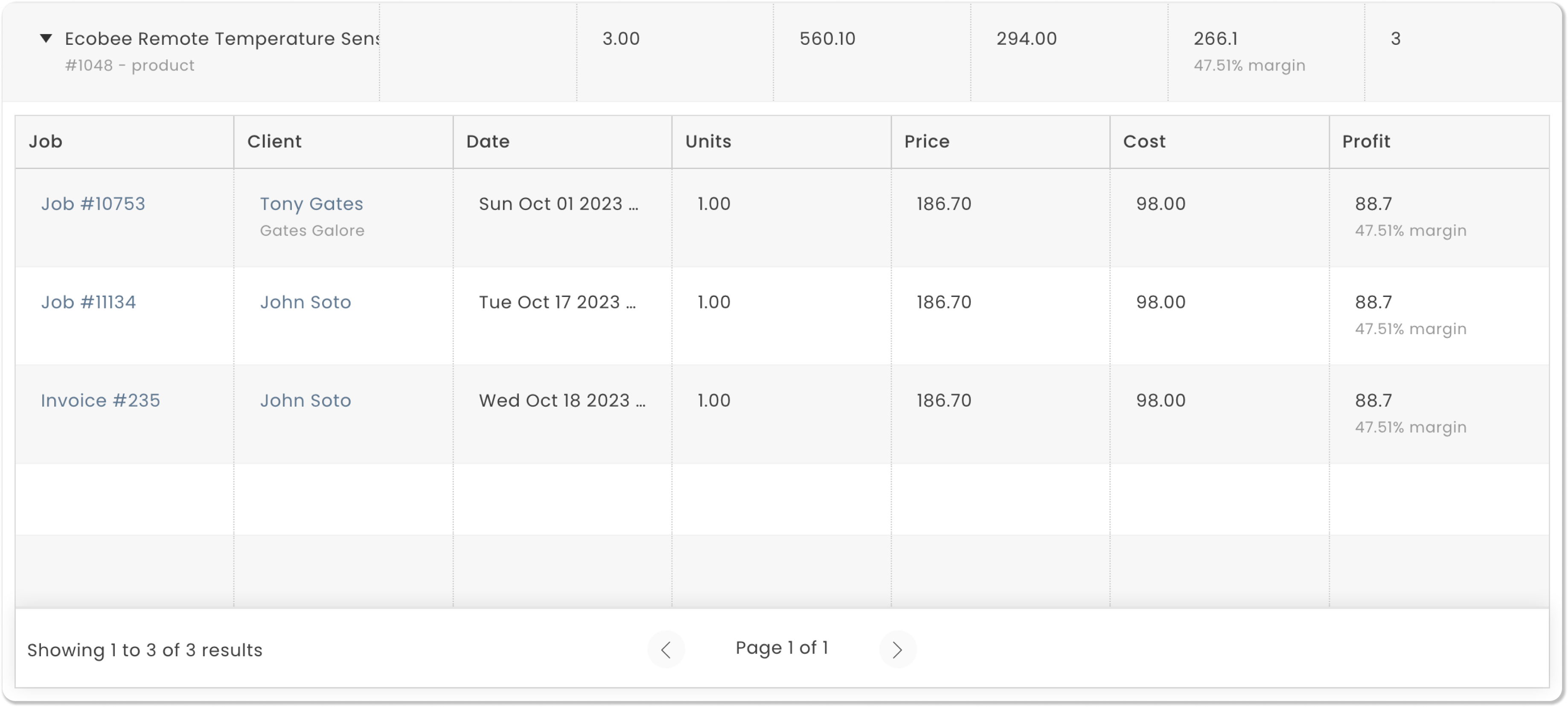 Items will only appear on this report if they were used on jobs or invoices, but not estimates. If an item was used on an estimate, it will only appear in this report after the estimate details are copied to a job/invoice or synced to a job.
This report defaults to the current month, but you can adjust the time range selector to display data from a different time period (e.g., last 14 days, last 30 days, etc.).
The Items and Services report also allows you to filter your results by item type (e.g., product, service, asset) and job type.
As is the case with most reports in Workiz, you also have the option of exporting the data as a CSV file.