In this article, you will learn about Workiz Phone.
Workiz isn't just the best scheduling and managing solution for service pros, it also has a built-in, one-of-a-kind phone system designed for service businesses like yours: Workiz Phone. With Workiz Phone, you can answer incoming calls and make outgoing calls with just one click.
Workiz Phone comes packed with features designed to take your service business to the next level.
Workiz Phone features
A dialer built for service pros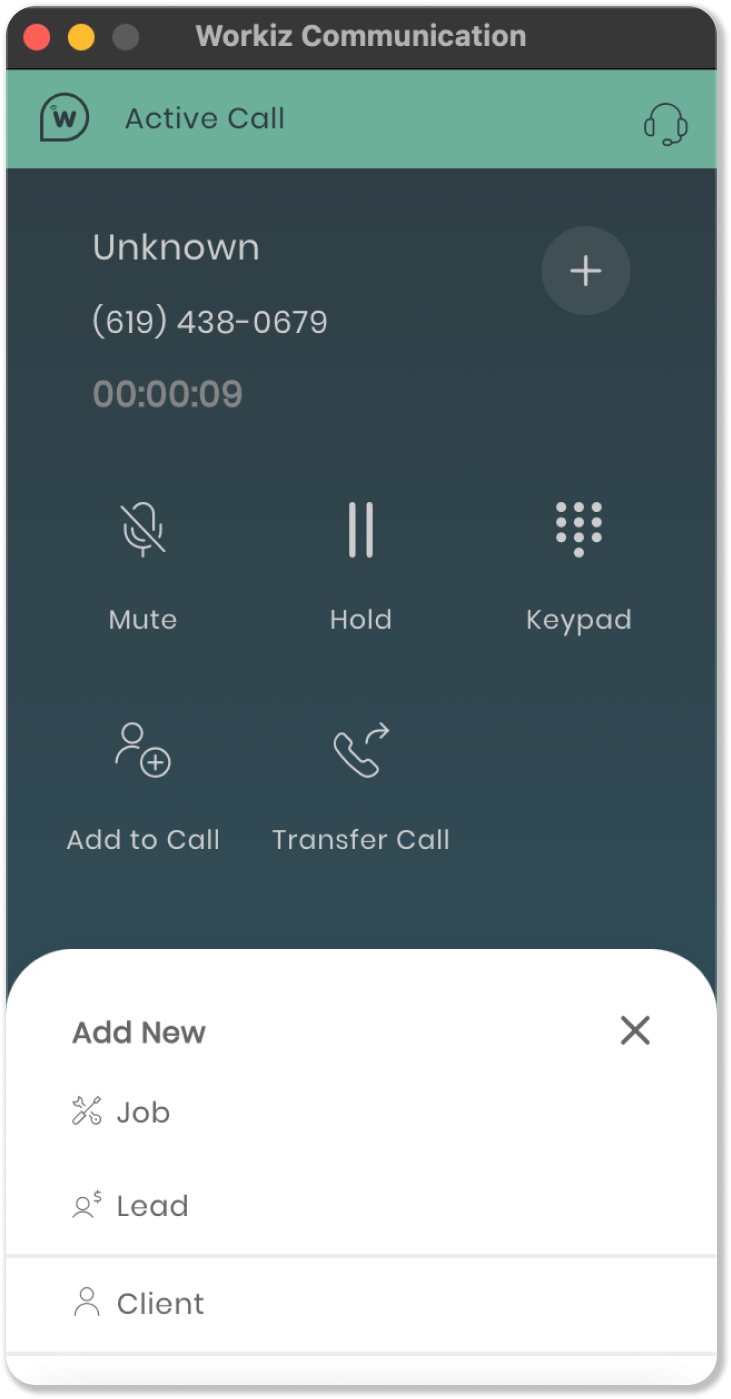 A product of Workiz Phone, the dialer was designed with service pros like you in mind. The dialer makes it easy to make outgoing calls and answer incoming calls with just a few clicks.
Better yet, Workiz Phone also lets you create calls and leads directly from the dialer interface — saving your team lots of time and money. Jobs and leads created from the dialer will automatically include the available details, such as phone number and any other information already saved for an existing client.
All calls made using the dialer will be stored intelligently in the correct job or client page when applicable.
To learn more about the Workiz dialer, please see this article.
Seamless integration for an all-in-one experience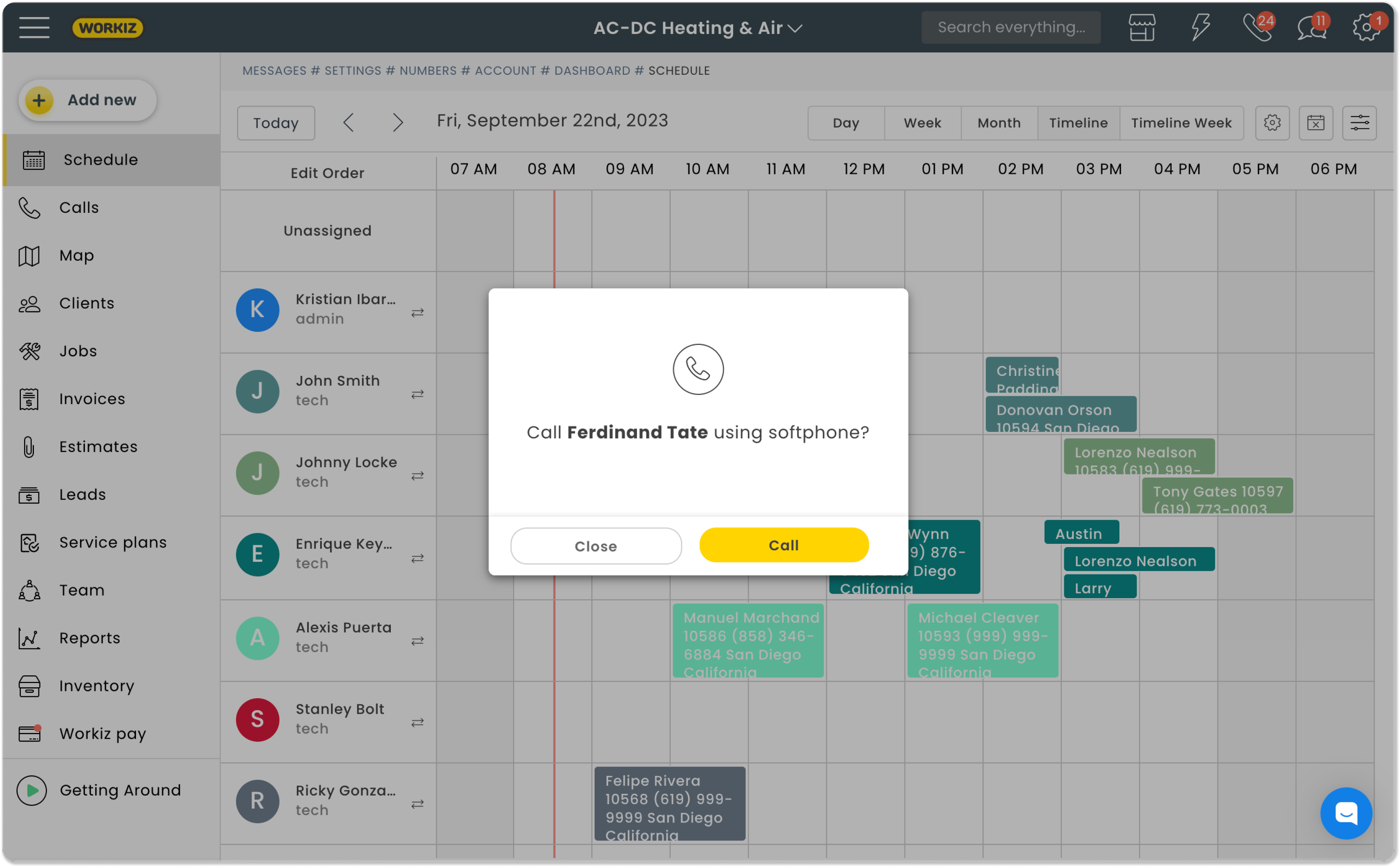 Workiz Phone was designed to work seamlessly with our software to ensure that your team is never more than a few clicks away from making a call.
Call your clients or team members right from a job page, the schedule, and many other places throughout the platform.
Call flows to create call queues, voice menus, and more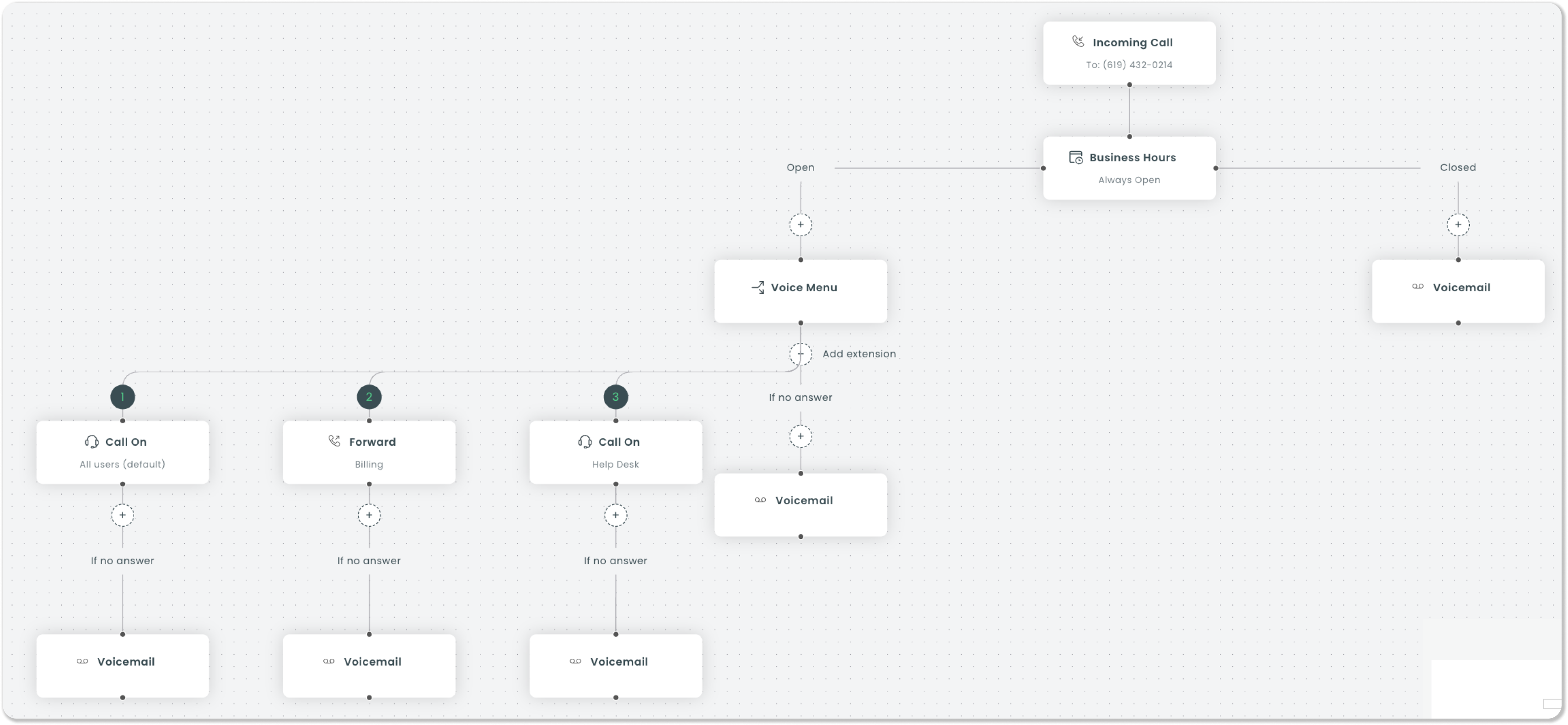 Workiz makes it easy to build reliable call flows that make for a professional calling experience for your customers.
A proper call flow will send your clients to the right person or department, ensuring your clients are never more than a few taps away from speaking to somebody capable of addressing their issue.
With call flows, you can create custom greetings and voicemails, call queues, voice menus, and more.
To learn more about creating a call flow in Workiz, please see this article.
Call masking to monitor team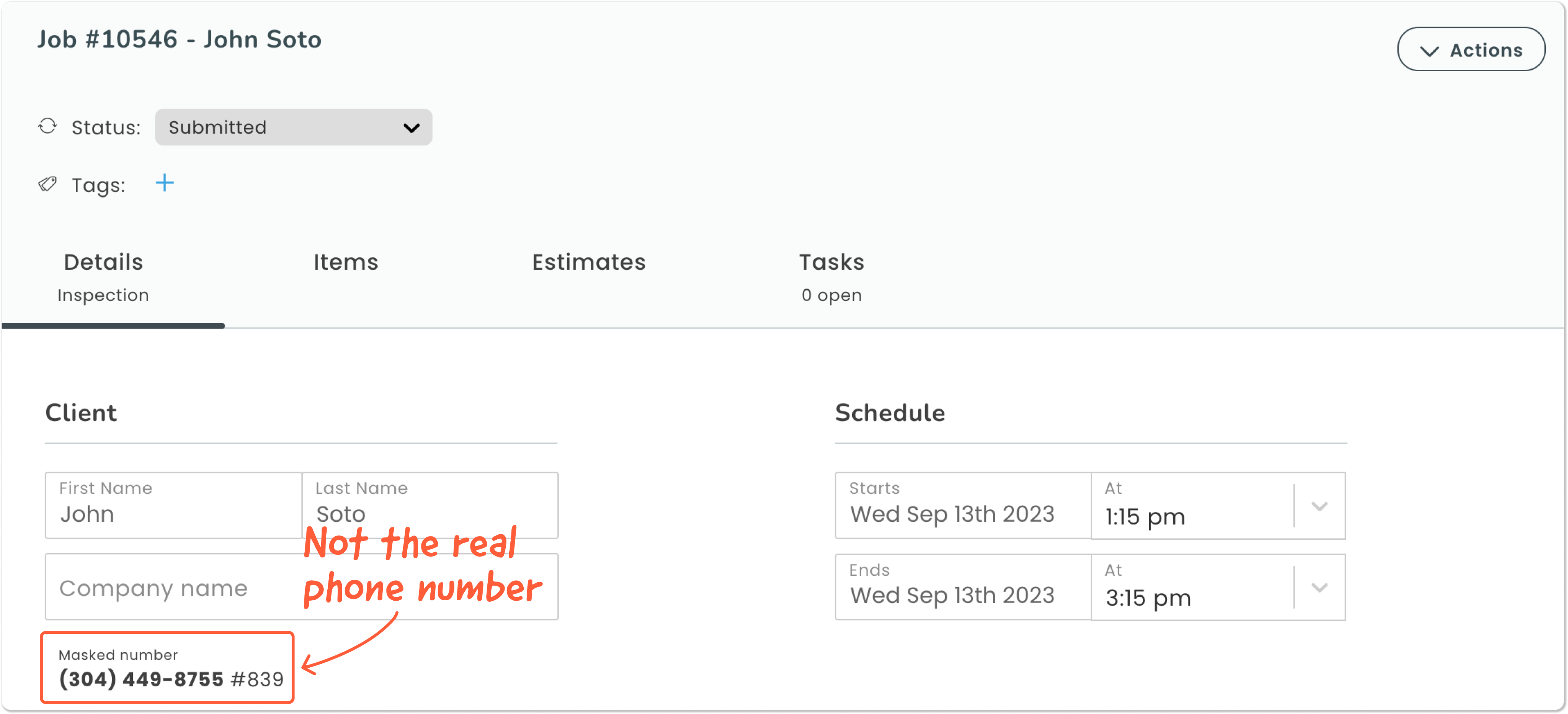 Call masking is a Workiz Phone feature that provides your techs and clients with a greater degree of privacy by preventing both parties from seeing any actual phone numbers. This allows you to override the caller ID to only show your clients the number you want them to see — like your business phone number.
And because your techs will never see your client's phone number, call masking is also designed to ensure that your business's clients remain your business's clients.
This feature also allows you to record calls that take place between your techs and clients, enabling you to monitor calls and improve your customer service. All calls between your clients and techs will be saved under the relevant job and client page.
To learn more about call masking, please see this article.
Phone porting to keep a familiar number
While Workiz makes it easy to purchase phone numbers for your business to use with Workiz Phone, it's also easy to use Workiz Phone with your existing phone number. Workiz can port over your existing line in just a matter of weeks.
To learn more about porting your existing number over to Workiz Phone, please see this article.
Call recording and call history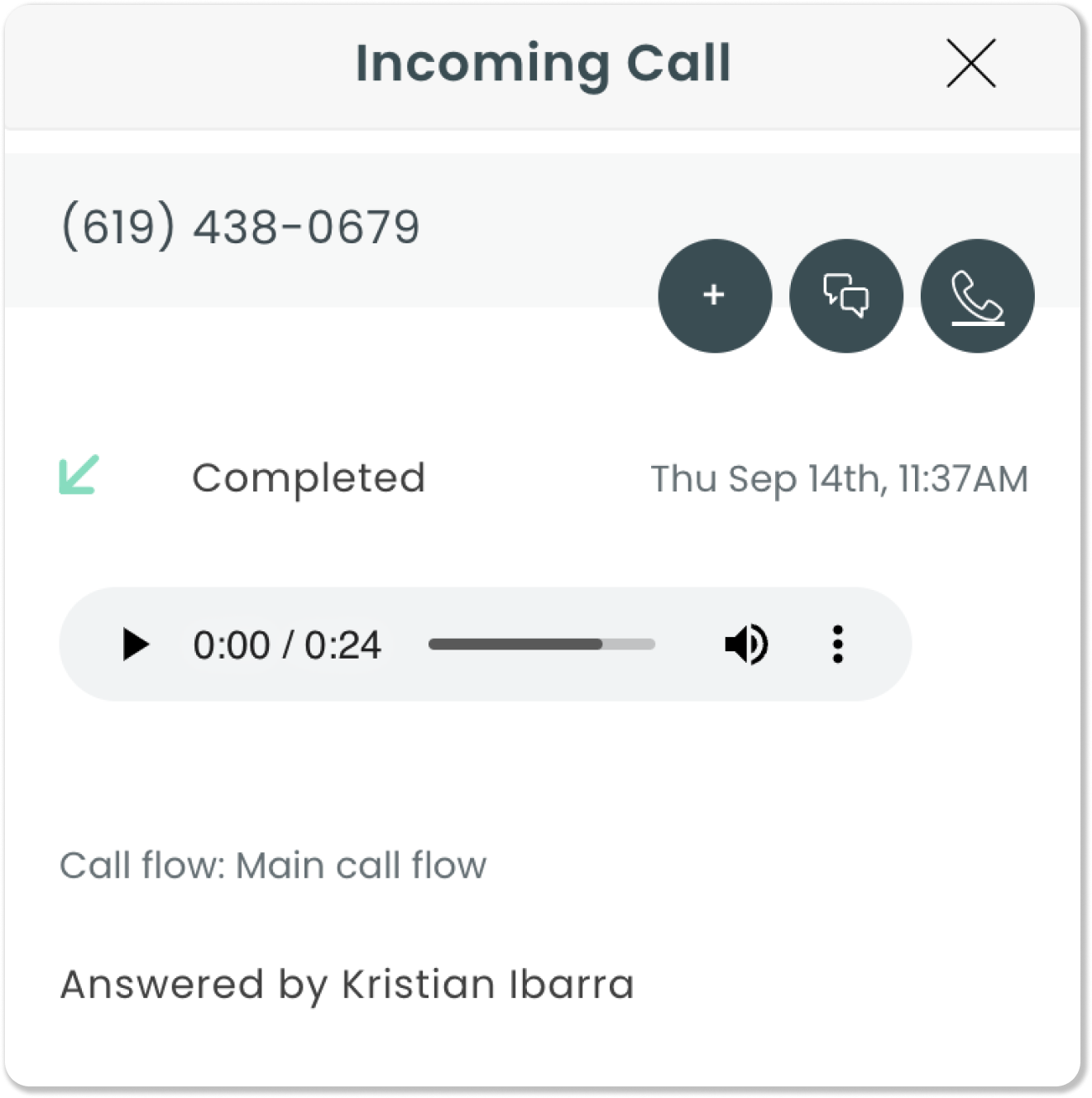 Workiz Phone also makes it easy for you to record all of the conversations between your team and your clients. This is a great way to monitor your business to ensure you're providing the best service possible.
Recordings and history logs will automatically be stored under the right job or client page, allowing you to see exactly who answered the call and monitor the conversation.
Call recording is available as part of both call masking and call flows. To learn more about recording calls in Workiz, please see this article.
Call Tracking to monitor ad performance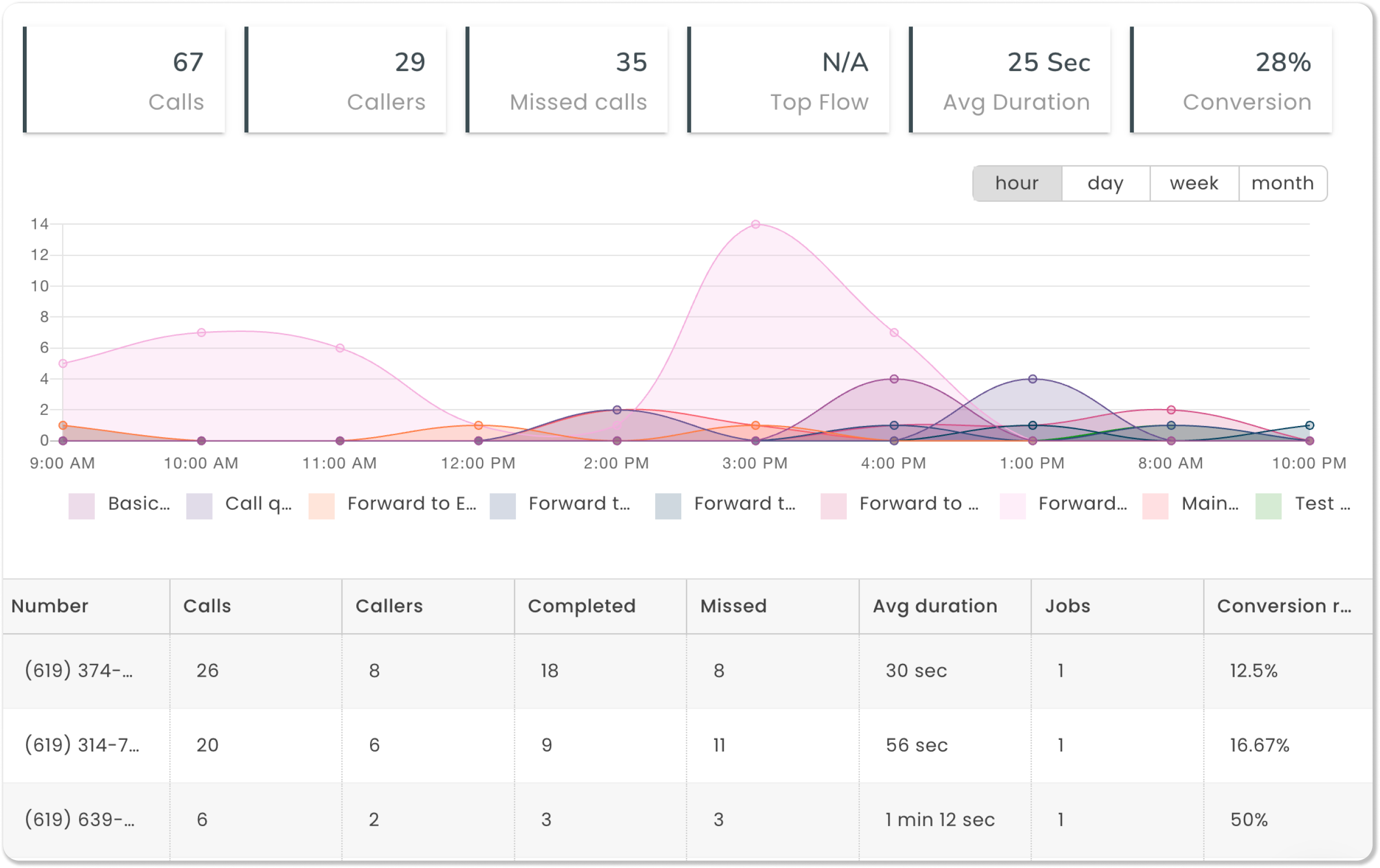 In order to remain competitive in the current market, service businesses have to invest lots of money on advertising. But it doesn't just end there — successful businesses must also evaluate where their money's going the furthest. Workiz makes that easy for you with Call Tracking.
Call Tracking requires you to assign a unique phone number for each of your ad groups. Meaning, if you advertise on (1) Google, (2) Yelp, and (3) Facebook, you would need to assign a unique phone number for each of the three ad groups. As calls are made to each unique phone number, the data associated with that call (e.g., jobs booked, conversion rate, revenue, etc.) will automatically be synced to the relevant ad source.
To learn more about Call Tracking in Workiz, please see this article.
A Message Center to streamline communications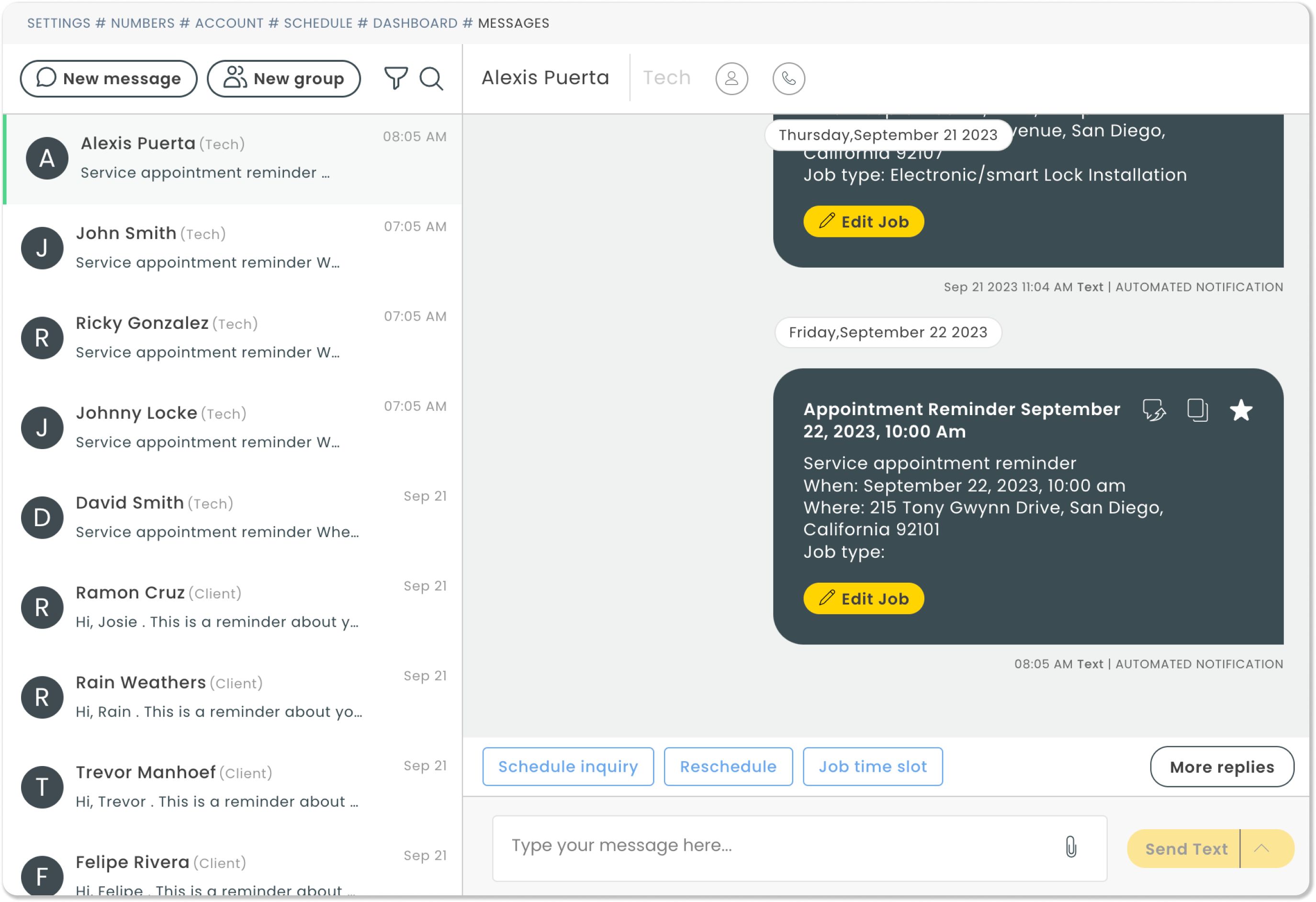 The Workiz Message Center is designed as an all-in-one hub for all your business communications, allowing you to send and receive text messages and emails right in the same place.
The Message Center makes it easy for you to keep your clients and team members informed on the status of a job, and even lets you create or edit jobs and leads with just a few clicks.
Pairing the Message Center with Workiz Automations will unlock the ability to send automatic reminders for scheduled jobs, overdue invoices, and so much more.
The Message Center is also an amazing tool for responding to potential job opportunities when using some of our excellent integrations with lead-generators such as Thumbtack and Angi Leads. Reply directly from the Message Center to beat your competitors to the punch and book the job.
Workiz Phone on the go using the mobile app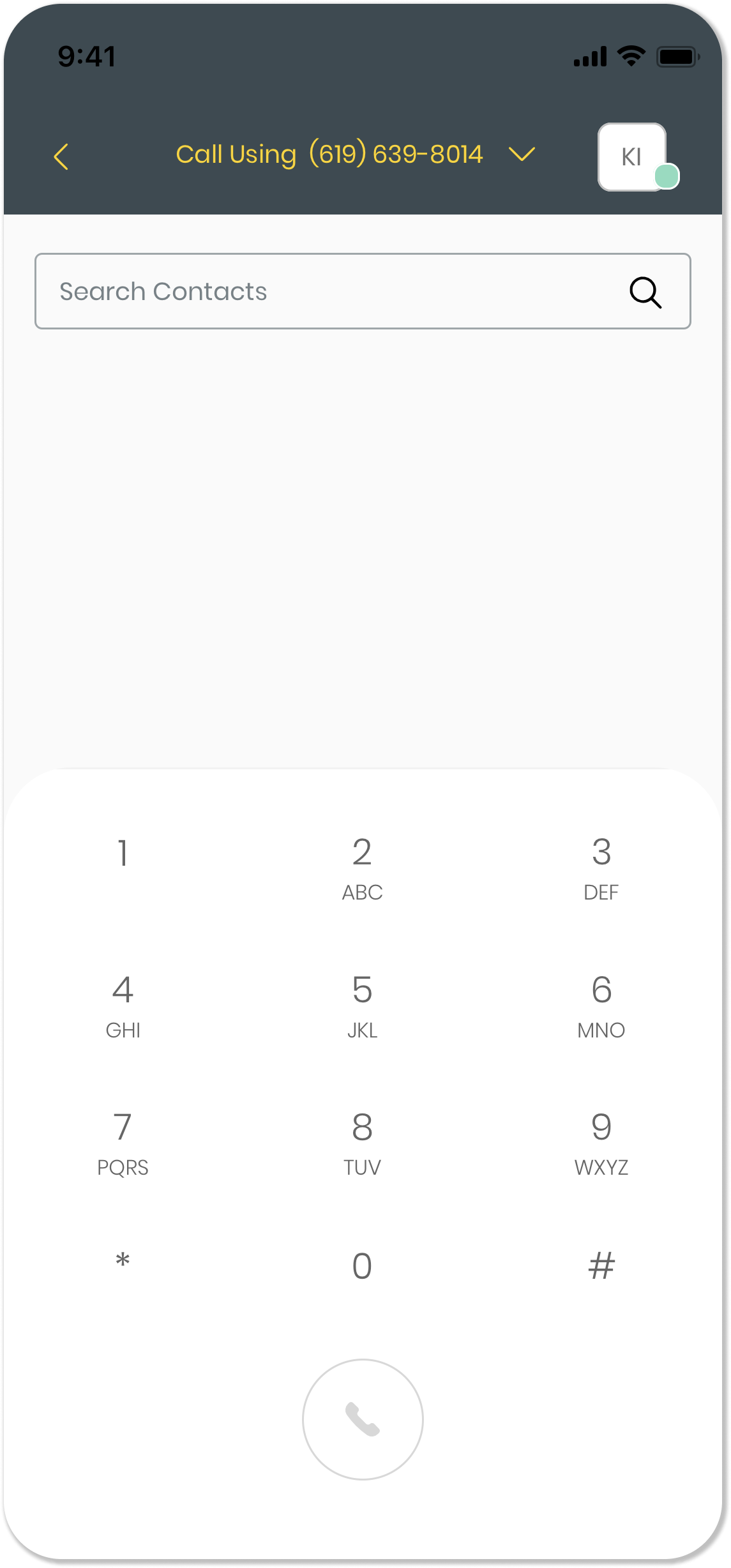 Workiz Phone is also available on your mobile device through the Workiz mobile app. Enjoy all of the powerful tools while out on the field to make sure you and your team are always on the same page.
To learn more about using Workiz Phone on the mobile app, please see this article.