In this article, you will learn how to use the Tasks add-on for jobs and leads in Workiz.
Your business likely performs a variety of different services on a regular basis. Some of those services may be simple jobs, requiring just a single appointment on your schedule. Other services may be larger and more complex.
Workiz allows you to tackle these larger projects with the Tasks add-on, a feature that provides you with the ability to break larger projects down into smaller, more manageable jobs or leads.
Enabling the tasks add-on
From the navigation bar, select the Marketplace
Under Add-ons, select Tasks


Turn the toggle on to enable the add-on

Managing jobs or leads with tasks
Creating a new task
Open the job or lead you want to add tasks to
Select the Tasks tab

Select New task
Create your new task:



Task title: Enter a name for the task you are creating
Task description: Enter a brief description for the task you are creating
Task starts: Choose the date and time this task is scheduled to begin
Task ends: Choose the date and time this task is scheduled to end
Assigned to: Choose the team member you want to assign this task to
Select Save

Repeat Step 4 for all of the tasks you want to assign to this job
Tasks will now appear on your schedule alongside jobs and leads, allowing you to keep track of larger projects.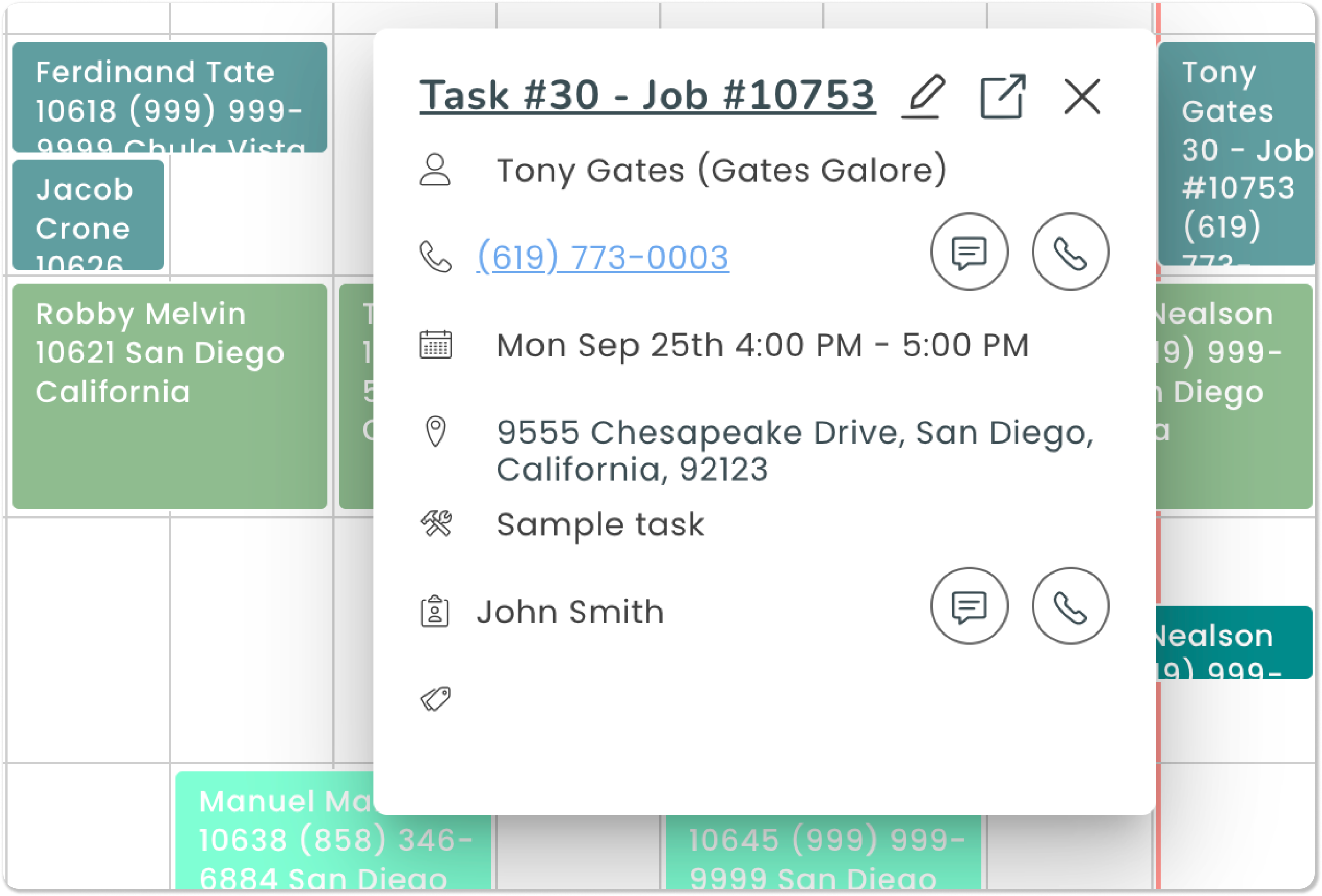 Updating a task's status
Each task will include its own status to indicate whether it is Open or Completed. Task statuses can be managed from within the job page.
Open the job page that contains tasks you want to update
Select the Tasks tab
Select the task you want to update
Select Mark as done


The task you just marked as done will now read Completed from the Tasks tab.