In this article, you will learn how to request deposits from your clients using estimates in Workiz.
In Workiz, online deposits can only be actively requested from clients using estimates. You will not be able to request an online deposit directly from a job or an invoice. You may, however, request and collect a deposit for an estimate, and then use that payment as part of the balance for a job or an invoice using one of the following methods:
Converting an estimate into an invoice or job
Creating an estimate directly from a job
In order to request an online deposit on an estimate, you must first enable online payments by signing up for Workiz Pay.
To learn more about Workiz Pay, please see this article.
Requesting a deposit on estimates
Open the estimate you want to collect a deposit for
Scroll down past the line items and select Deposit


Set your deposit as a dollar amount or percentage of the total cost

(Optional) Select Set for future estimates to use this across all future estimates
Select Save
Scroll to the top of the page and select Send
Ensure your client has the option to pay online

Send your estimate via text or email
What your clients will see
Your customers will receive an email or text message that includes your message and a link to view the estimate in the Workiz client portal. With a deposit requested, your clients will see two options:
Approve and make deposit
Decline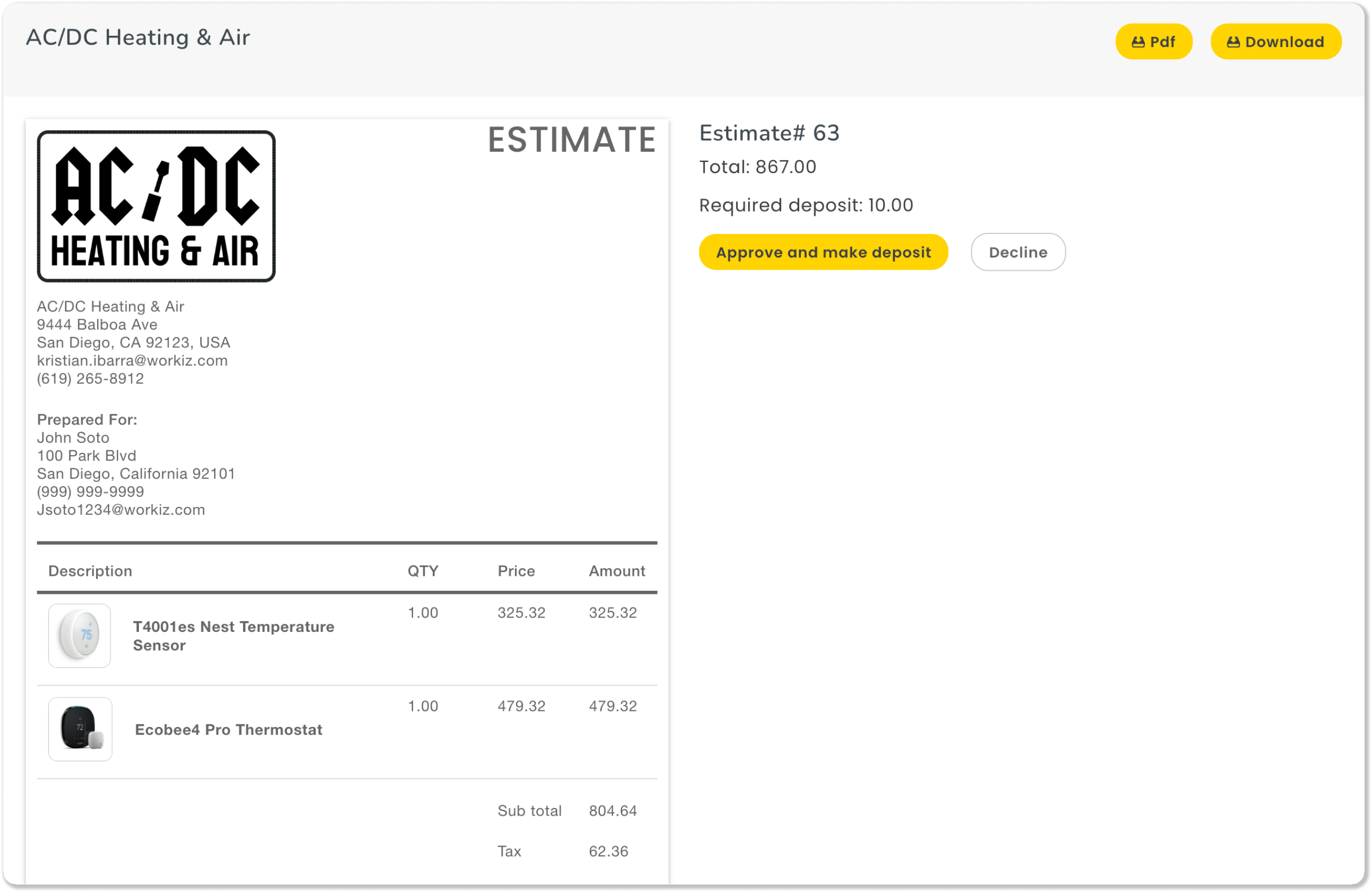 Your clients will only see the option to approve and make a deposit if the estimate status is set to Unsent or Pending. Manually changing it to any other status will remove the ability to make a deposit online.
How you'll be notified of a deposit payment
If your client chooses to pay the deposit online, you will be notified in the Message Center.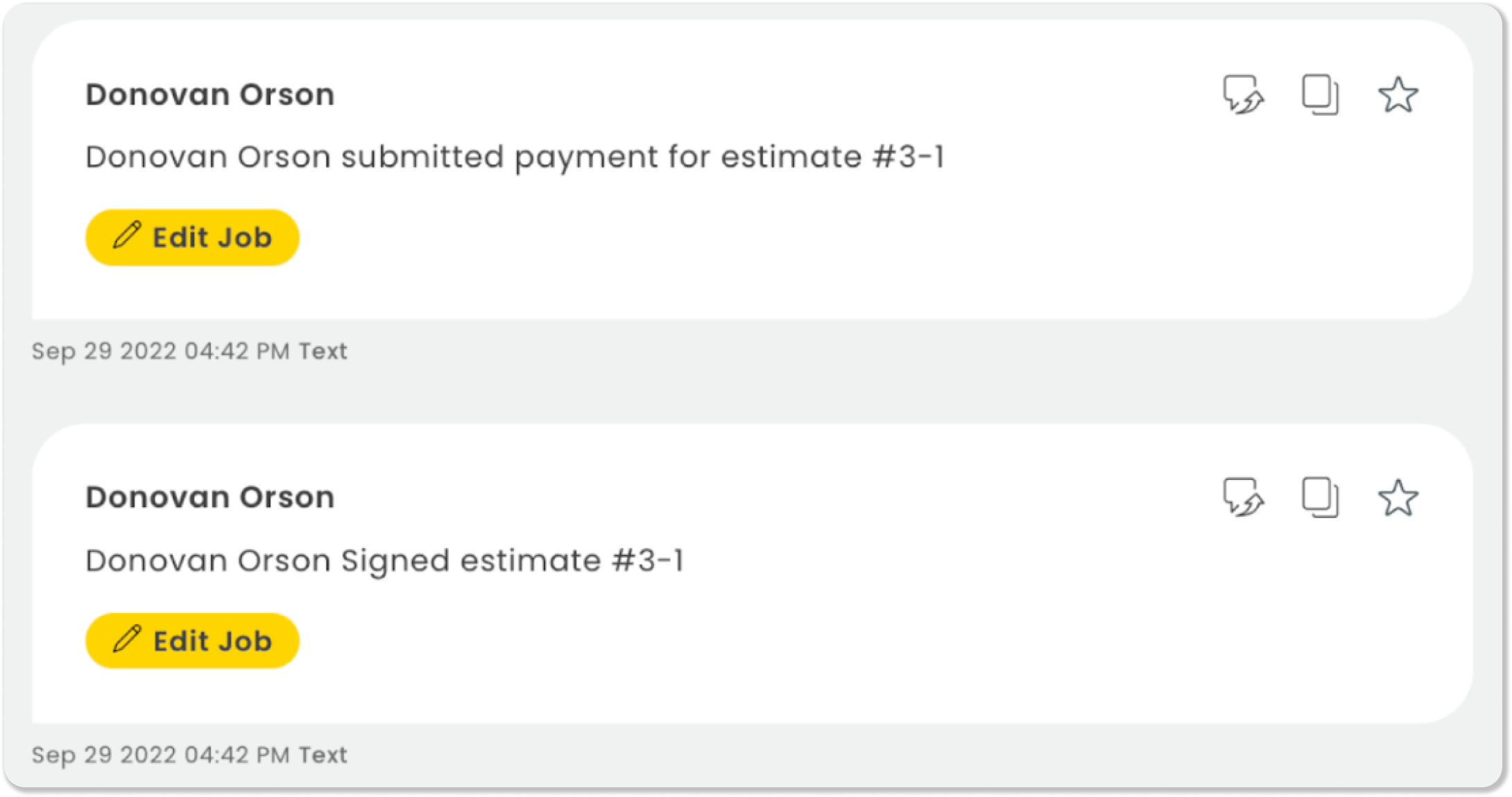 Linking an estimate deposit to an invoice or job
As noted, although you cannot request a deposit directly from a job or invoice, you may collect a deposit through an estimate and then link that estimate (and its deposit) to an invoice or job.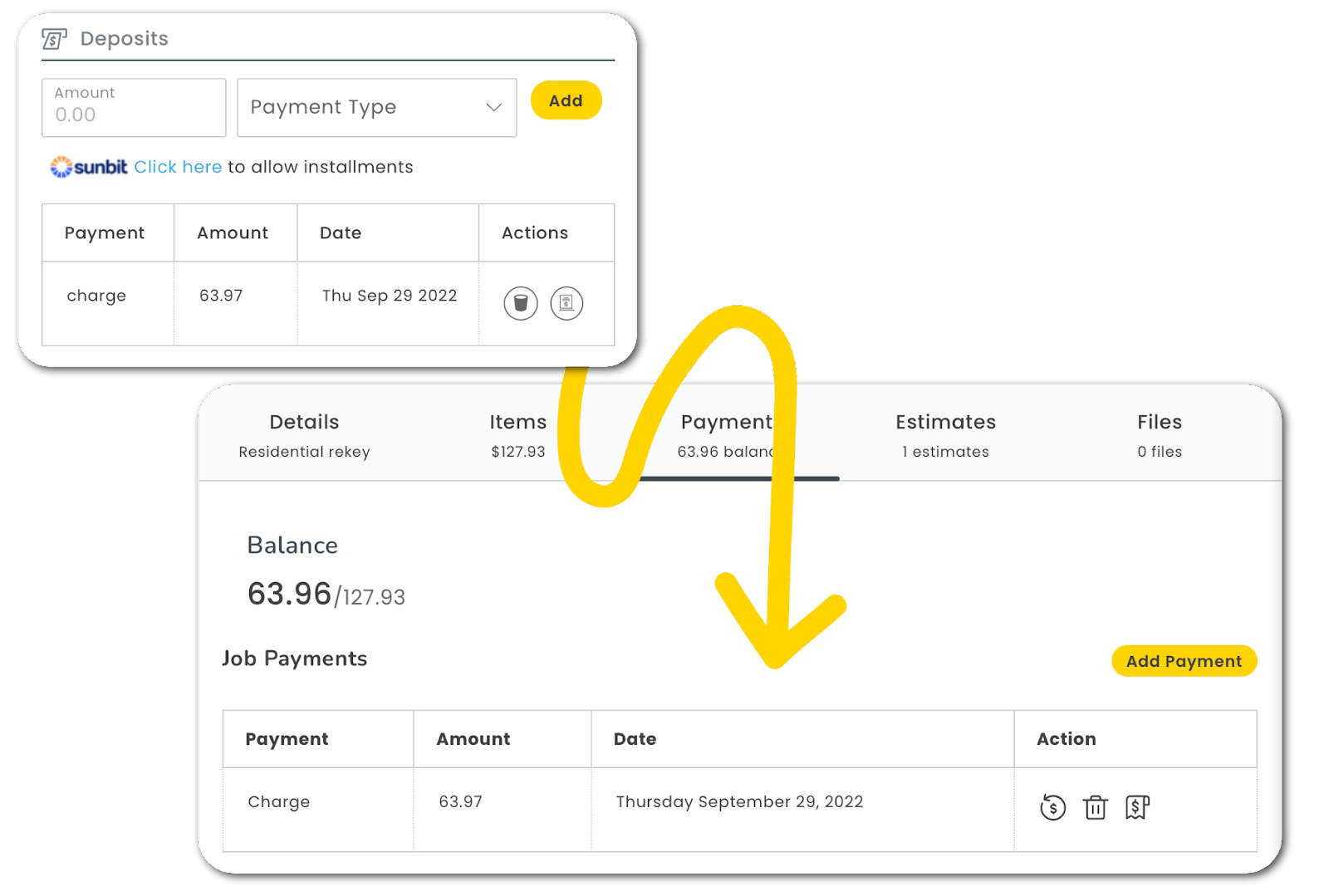 To learn more about converting estimates into invoices or jobs, please see this article.