In this article, you will learn how to manage jobs on the go using the Workiz mobile app.
Although the Workiz web application was designed to be a more robust experience, the Workiz mobile app was crafted with field service techs in mind. It's a simple, intuitive mobile app that allows techs to easily manage jobs while out on the field.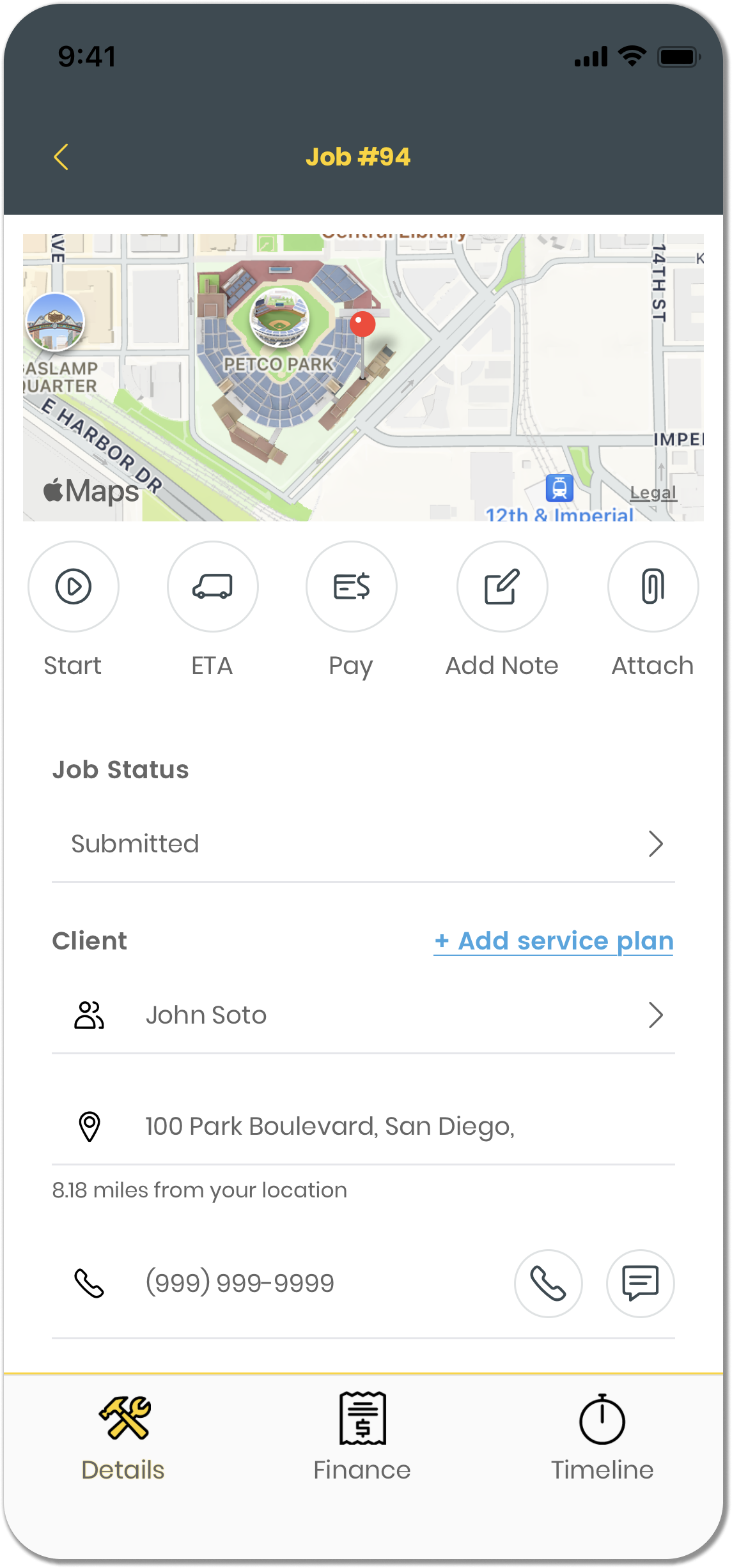 Here's an overview of how a field tech can manage a job using the Workiz mobile app:
Quick actions
Clock in for this job
Select Start to launch a running clock that allows management to keep tabs on your hours.
Give the client an ETA
Select ETA to let your client know you're on your way or that you'll be a few minutes late.
Add a payment to the job
If your business doesn't use invoices and prefers to add a payment directly to the job itself, select Pay and choose your preferred payment method.
Add notes
Select Add note to provide your team with relevant information for this job for future use.
Attach images or files
Select Attach to add photos using your mobile device's camera or internal library, as well as files stored on your device.
Route yourself to the job site
Select the client's address and choose your preferred navigation app to find the quickest route to the job.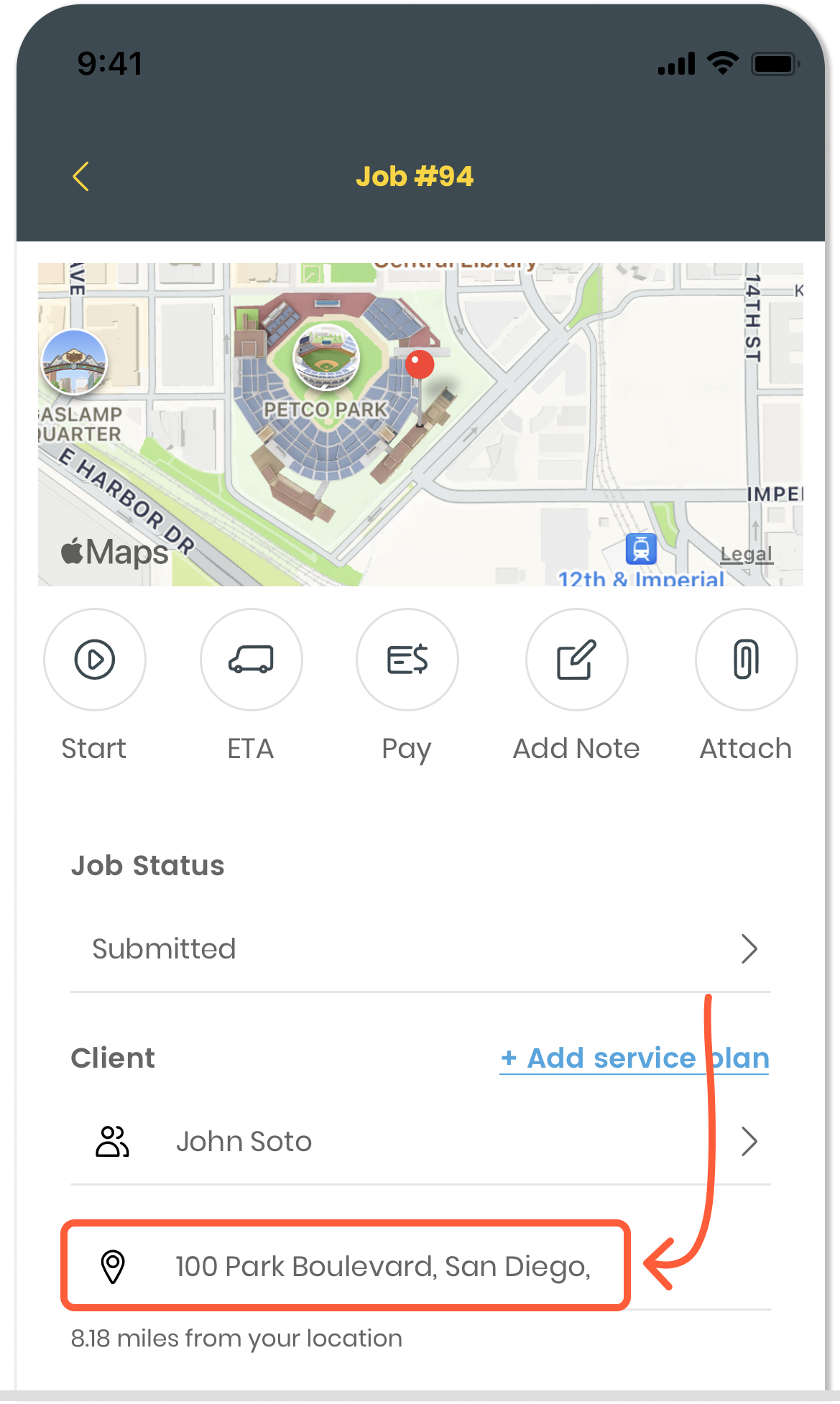 Contact the client
Call or text the client using the number you have on file.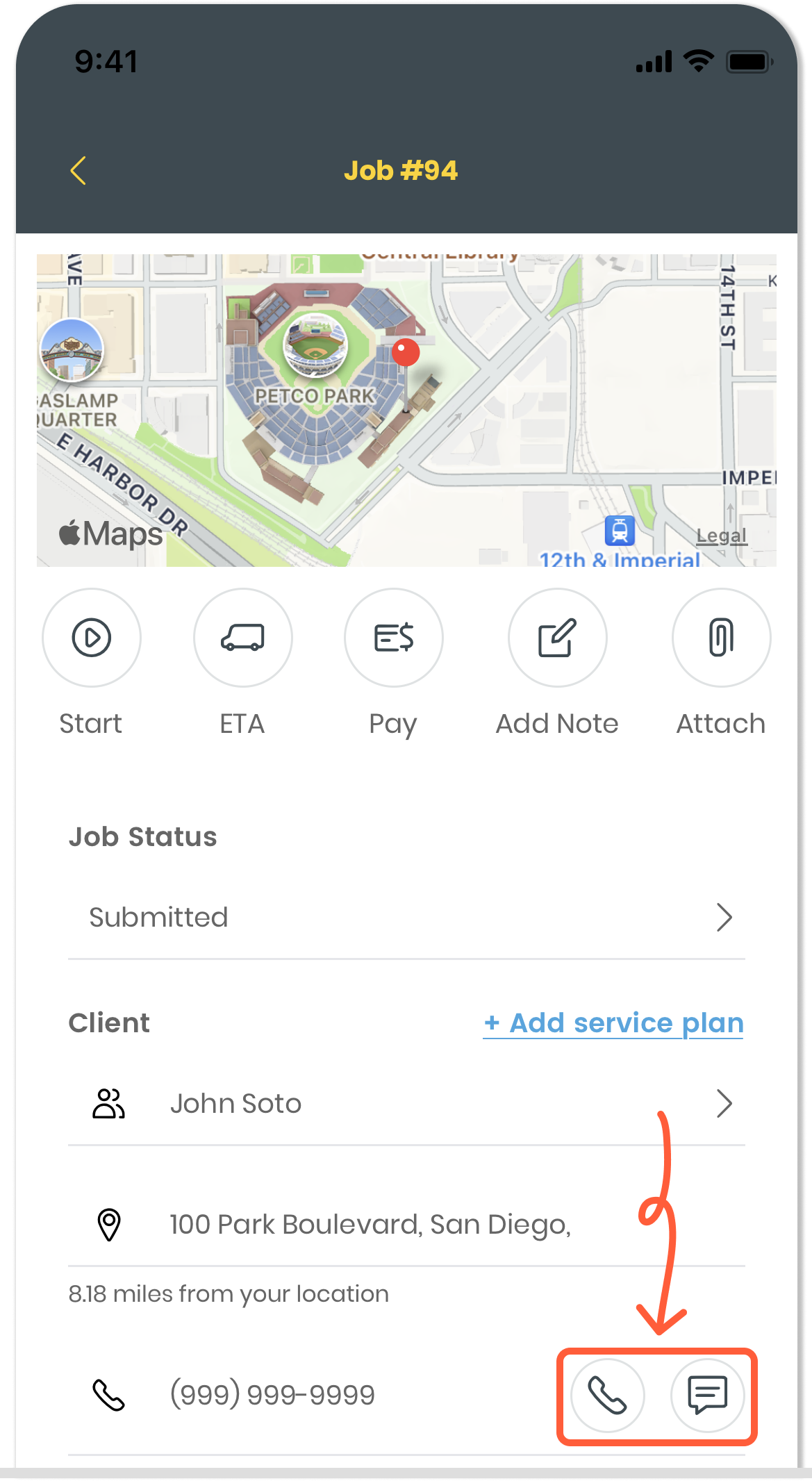 Create and send invoices
From the Finance tab, you can quickly create an invoice and add all of the line items relevant to this job.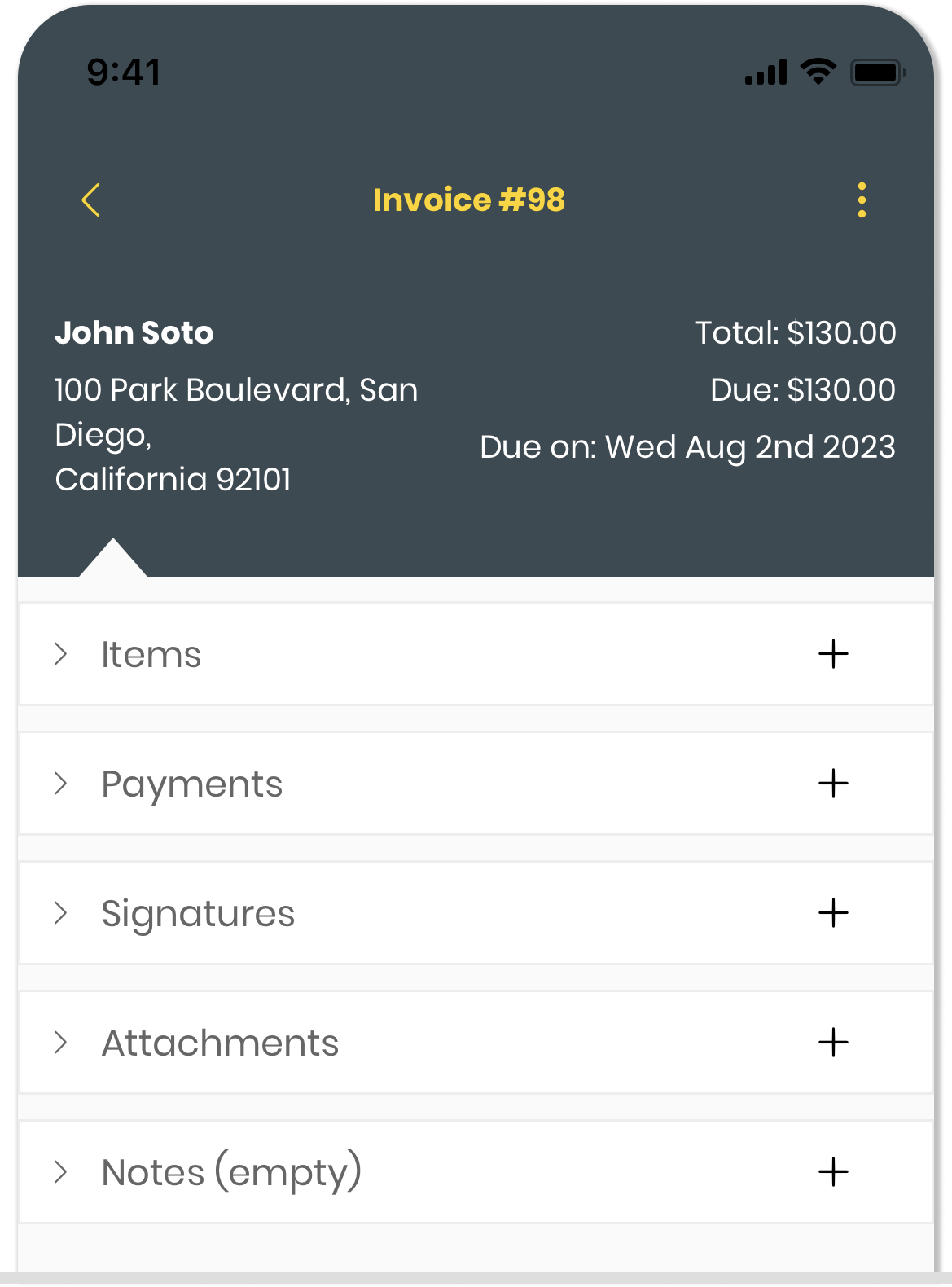 Collect a payment for an invoice
From the Finance tab, you can easily add payments.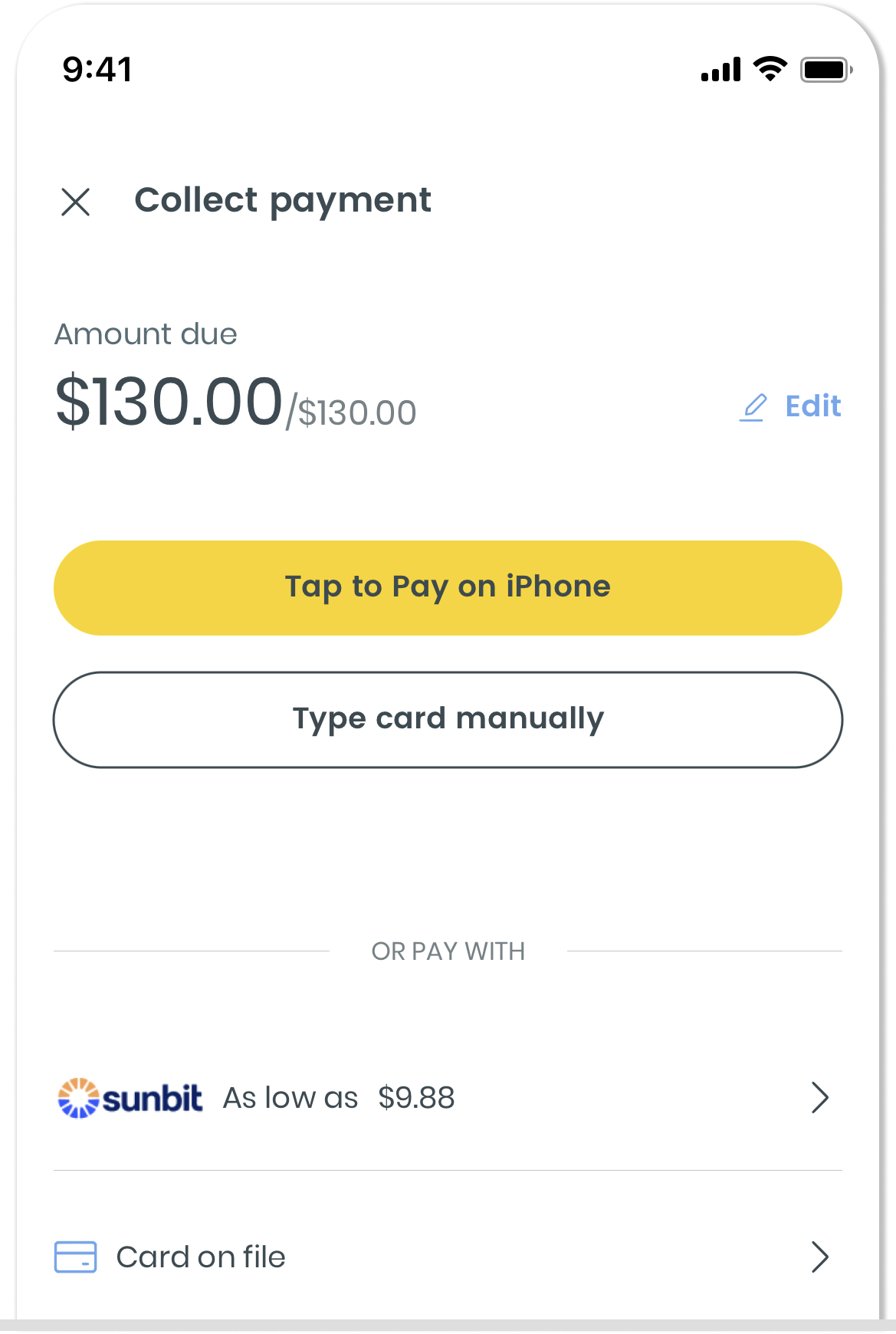 In order to collect credit card or ACH payments on the mobile app, you will first need to sign up for Workiz Pay.
To learn more about signing up for Workiz Pay, please see this article.
Close the job
From the Details tab, select the field under you can quickly update the job status to keep your team in the loop.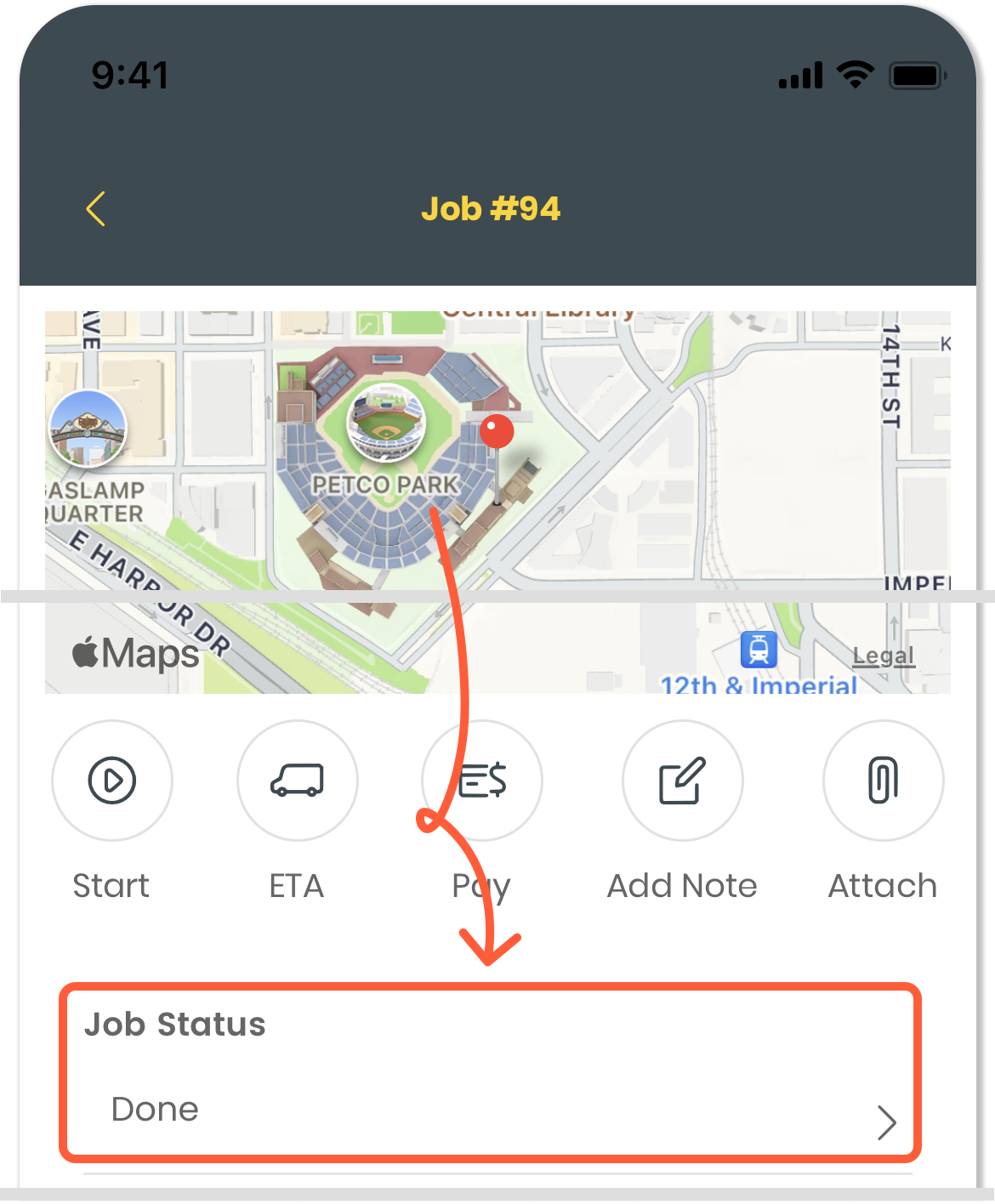 You can allow field techs to close jobs by editing the permissions associated with their role in Workiz.
To learn more about roles and permissions, please see this article.