In this article, you will learn how to manage and monitor multiple sub-accounts in Workiz using the Franchises add-on.
The Franchises add-on is a great way to easily sync multiple accounts under one main account, giving you the ability to not only jump from one account to another with ease, but also monitor sub-account performance through meaningful report data.
Enabling the Franchises add-on
From the navigation bar, select the Marketplace
Under Add-ons, select Franchises

Turn the toggle switch on to enable the add-on
Adding a sub-account
From the navigation bar, select

> Settings
Under Users & roles, select Franchise management

Select Add sub-account
Enter the email address of the account you want to invite and select Send
The sub-account admin will receive an invitation via email to connect their sub-account account with your main account. You will be notified once the connection has been established.
Assigning service areas to your sub-accounts
With the Franchises add-on, Workiz allows you to dispatch jobs and leads to a sub-account directly from the sidebar navigation. This is made even easier when assigning service areas to your sub-accounts, which allows you to quickly identify the right sub-account for the job using just a zip code.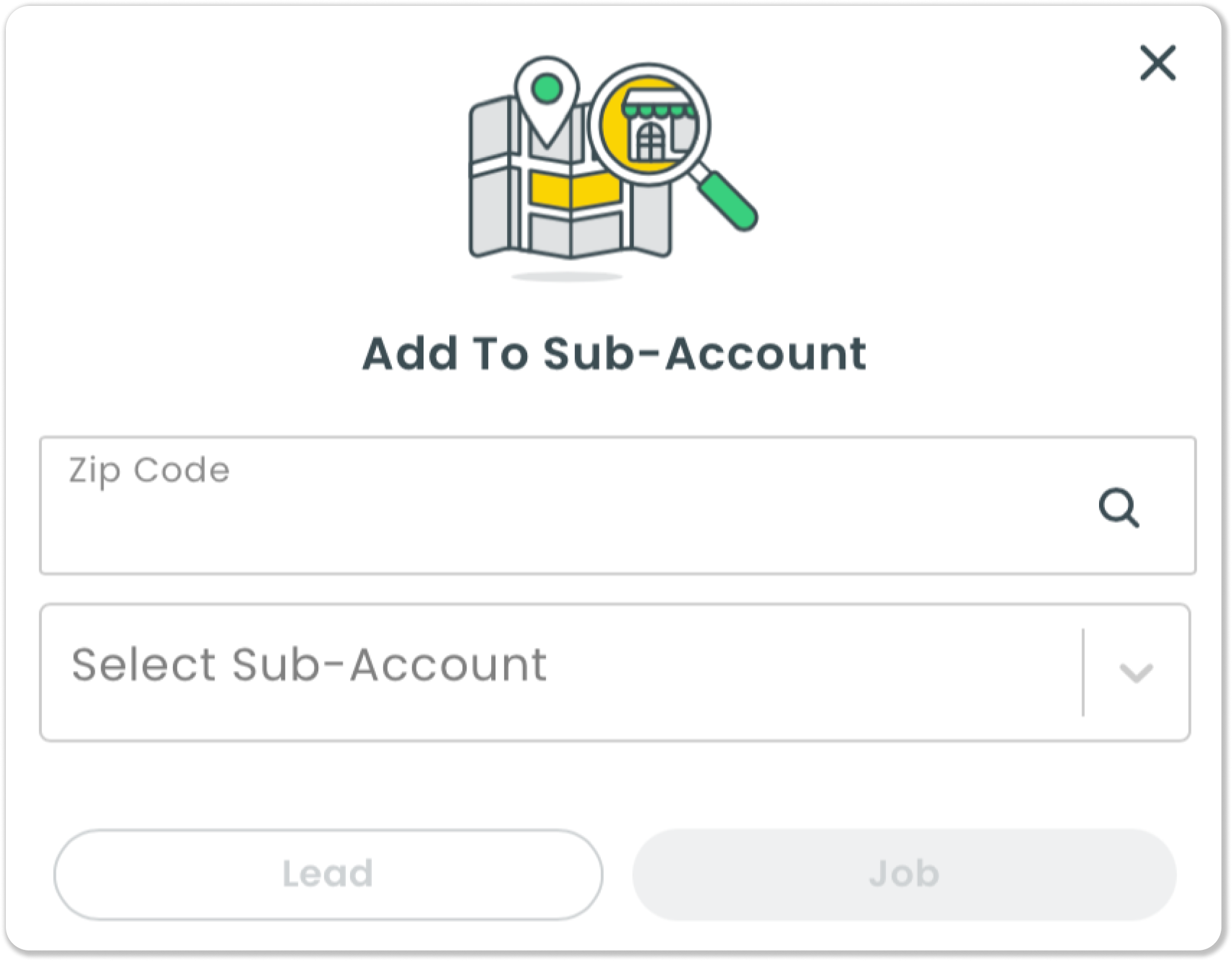 To assign service areas to your sub-accounts:
From the Franchise management settings page, select a sub-account you want to assign a service area to
Under Service areas, choose the relevant service areas for this sub-account
Monitoring sub-accounts
After an account has been connected, you will be able to easily access it from the navigation bar without having to log out of your account.
If set up accordingly, you can also access the sub-accounts of sub-accounts.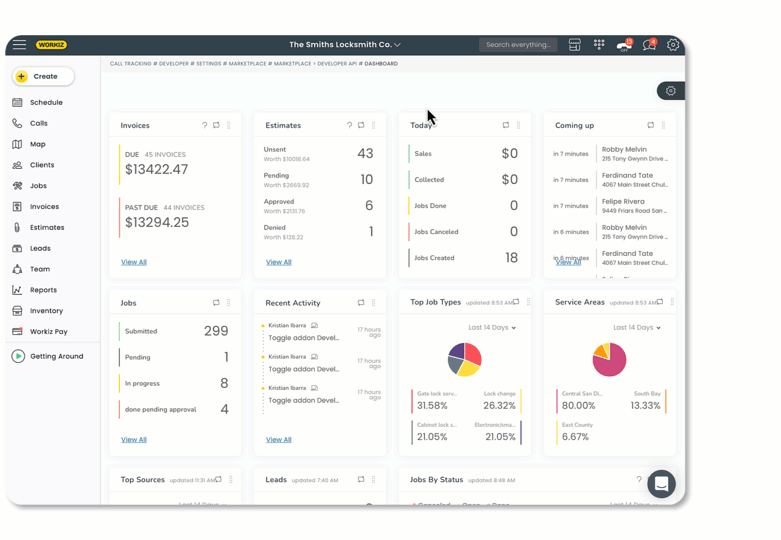 While logged into a sub-account, you can view all of the account information, such as the dashboard, schedule, and reports.
You can also access the Franchises report from your main account to get a broad overview of how all of your sub-accounts are performing. You'll be presented with a visual breakdown of account performance, as well as the ability to sort by specific categories to see who's performing best.