Beginning June 2023, Workiz's integration with QuickBooks Desktop will no longer be offered to new customers.
If you have already connected Workiz to QuickBooks Desktop, you may continue using the integration. Please note that our support staff will no longer be able to assist with potential future issues.
If you currently use QuickBooks Desktop and want to integrate with Workiz, please contact support to discuss a migration to QuickBooks Online.
The QuickBooks Desktop integration lets you import your client lists, items lists, invoices, and more.
Plus, it will eliminate duplicate entries and automatically sync your paid invoices!
Scroll down (or watch the videos below) for a step-by-step guide to the integration.
Important! To successfully sync, keep QuickBooks Desktop minimized as you manage your data with Workiz.

Need to connect a QuickBooks Online account? Click here.
How to set it up?
1. Click on the upper-right gear and then on, "Marketplace."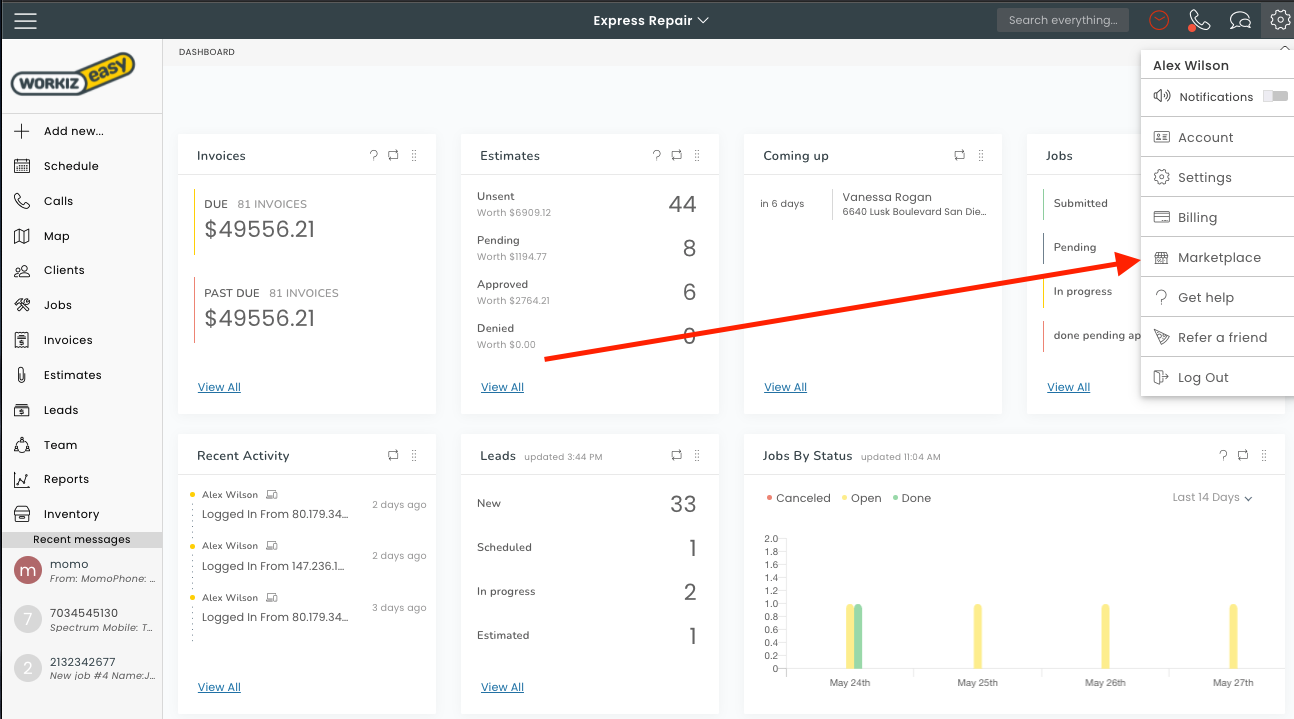 2. Search for the "QuickBooks Desktop" integration by scrolling down or using the search bar.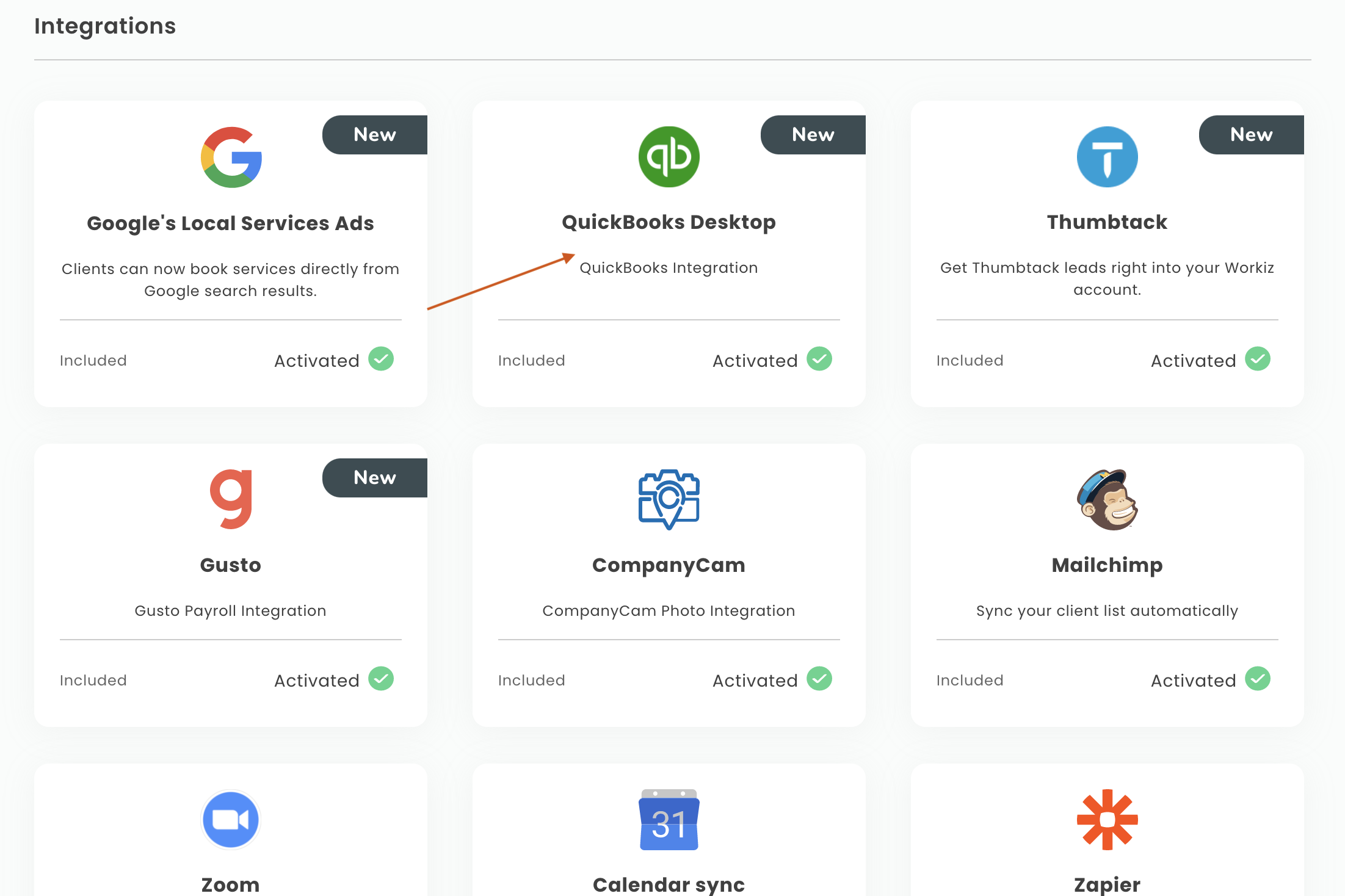 3. From the upper-right side, slide the toggle to "Active."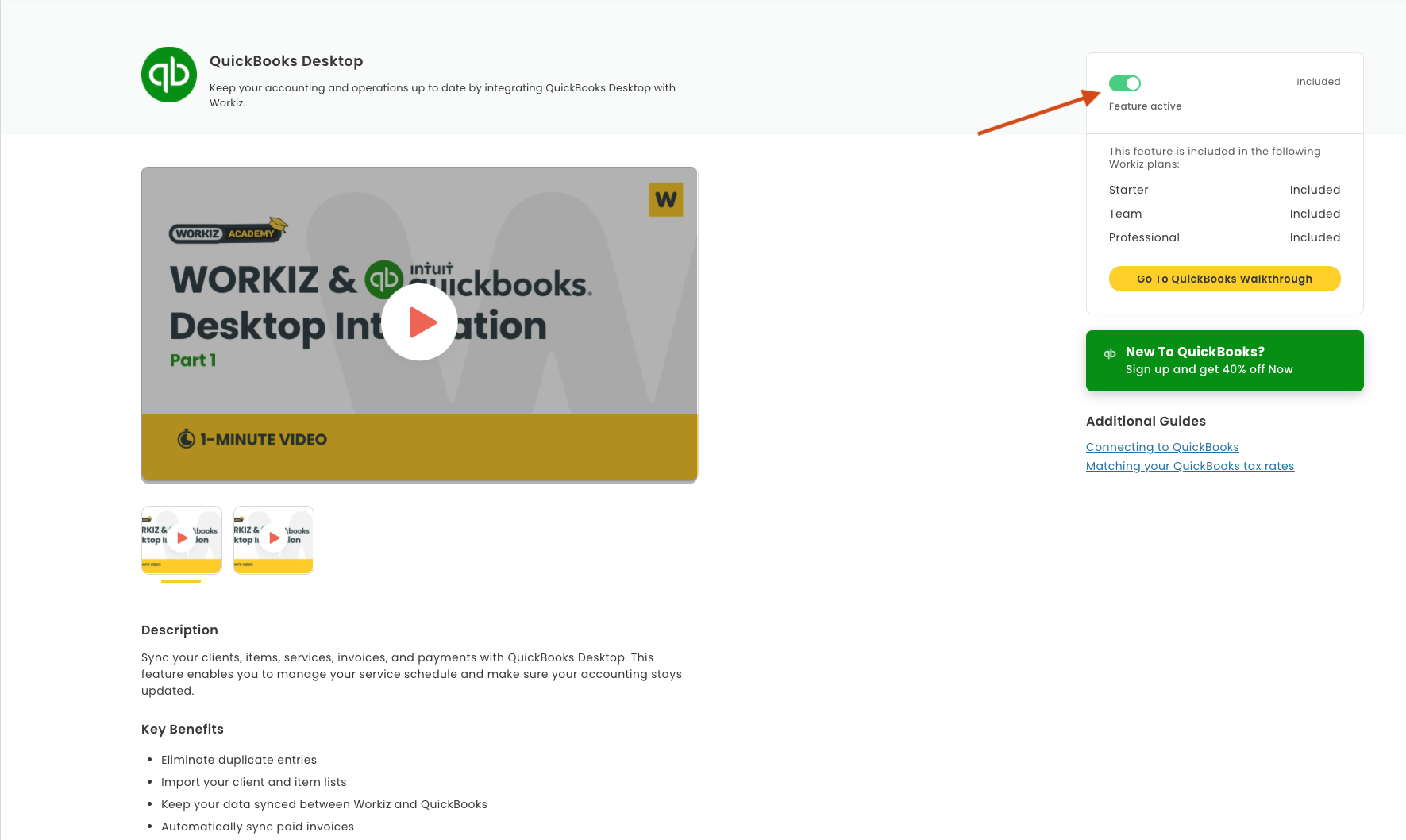 4. Click "Go to QuickBooks Walkthrough" to start the integration process.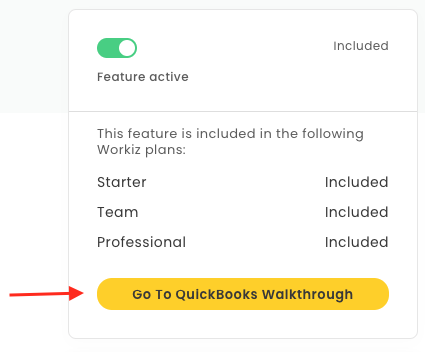 Upload the Workiz application file to your QuickBooks Desktop account
5. Download the Workiz application file by clicking on the download icon.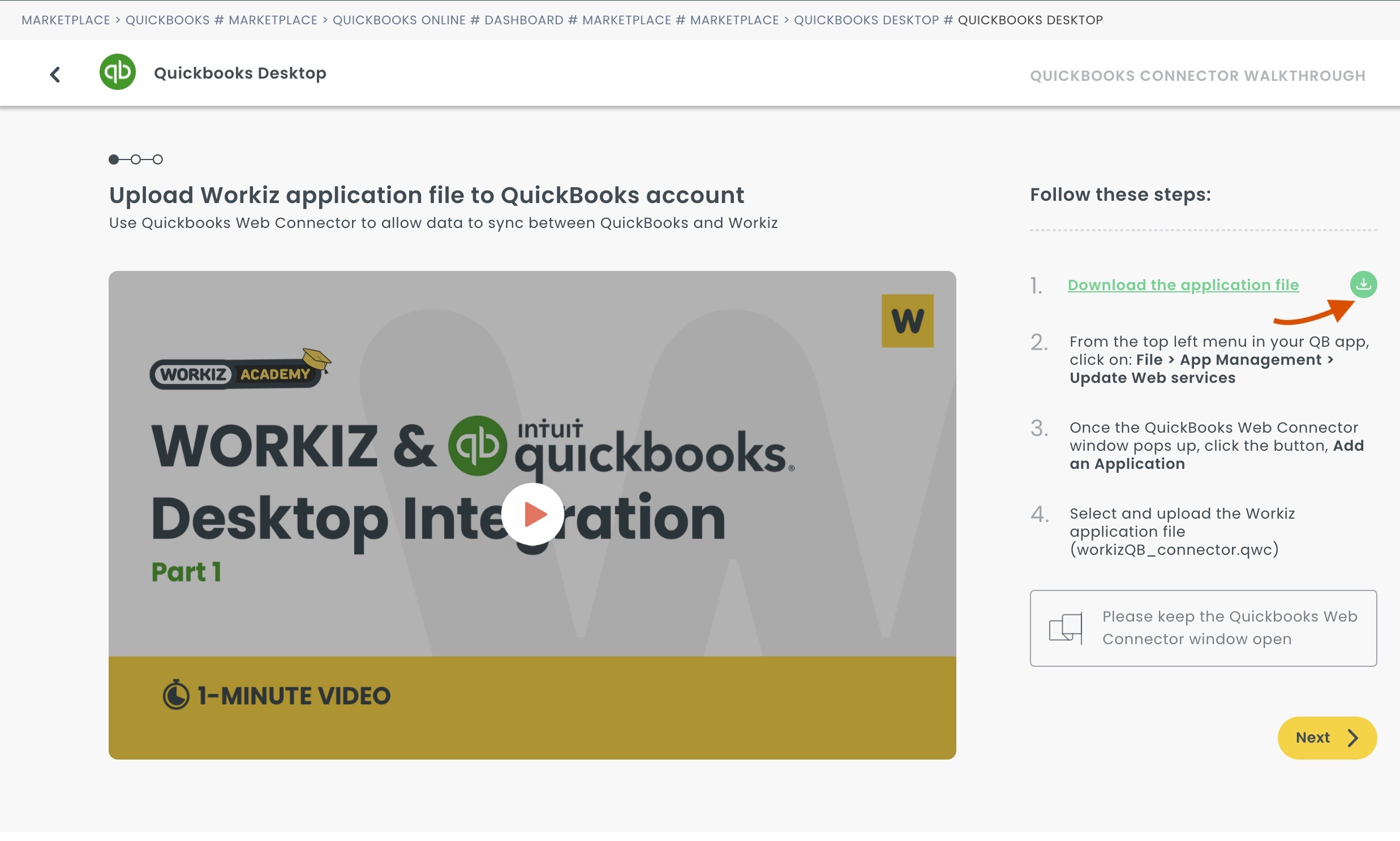 6. Now, enter your QuickBooks Desktop app.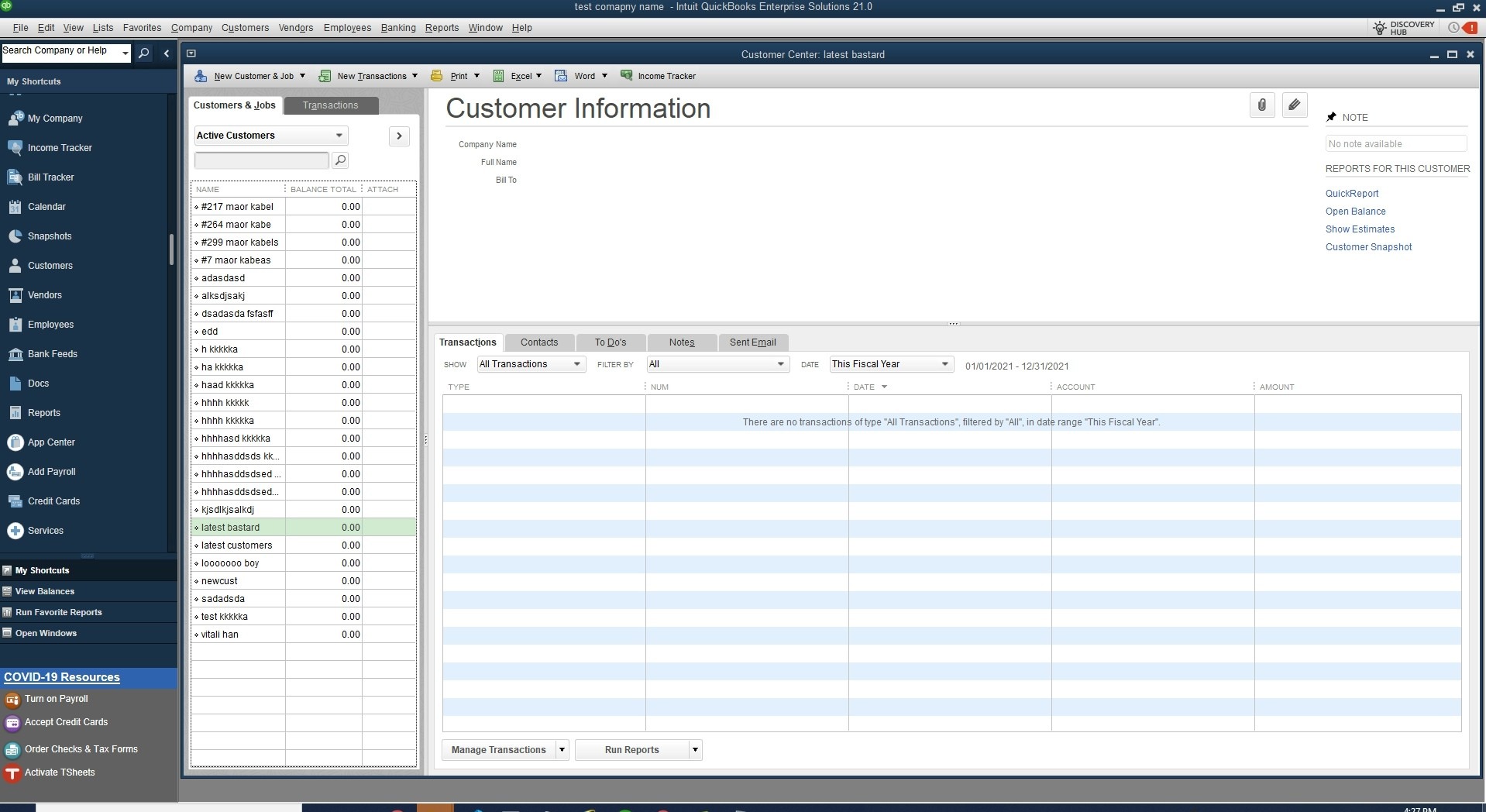 7. From the top left menu in QuickBooks Desktop, click on File > App Management > Update Web Services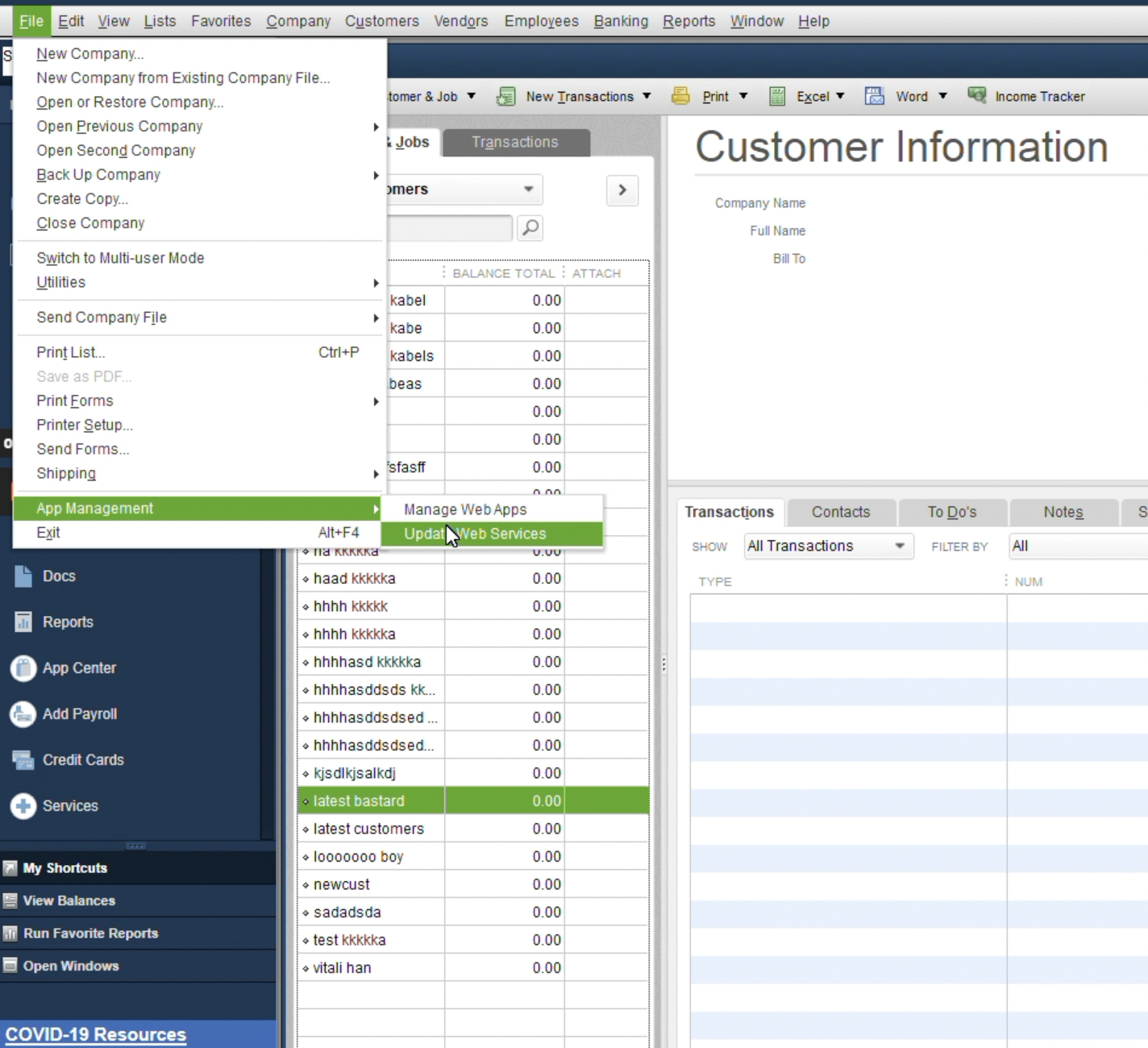 8. A "QuickBooks Web Connector" pop-up will open up. Click the "Add an Application" button on the bottom right corner.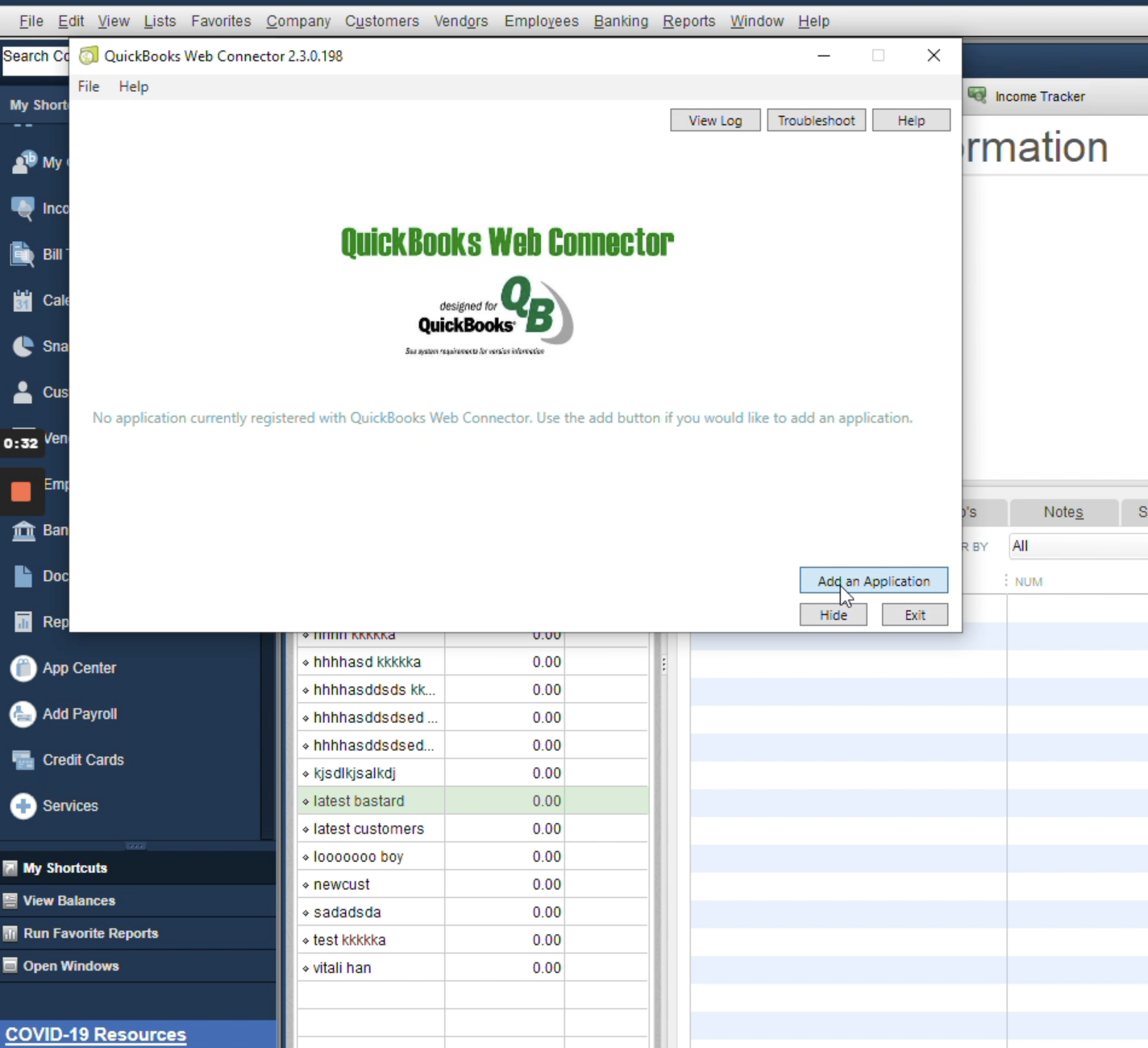 9. Select the Workiz application file, called "workizQB_connector" and click "Open" to upload.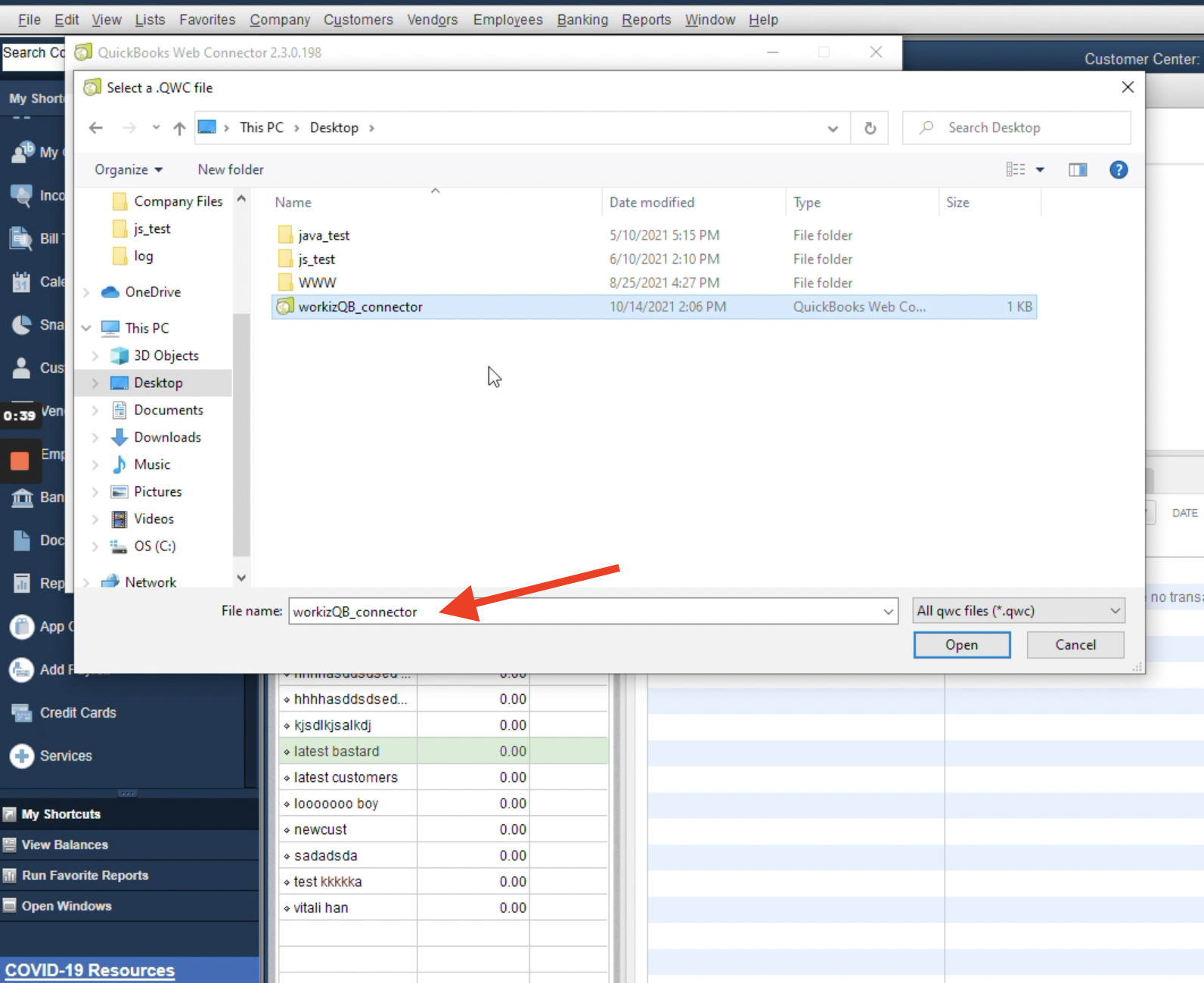 10. Authorize the connection by clicking, "OK."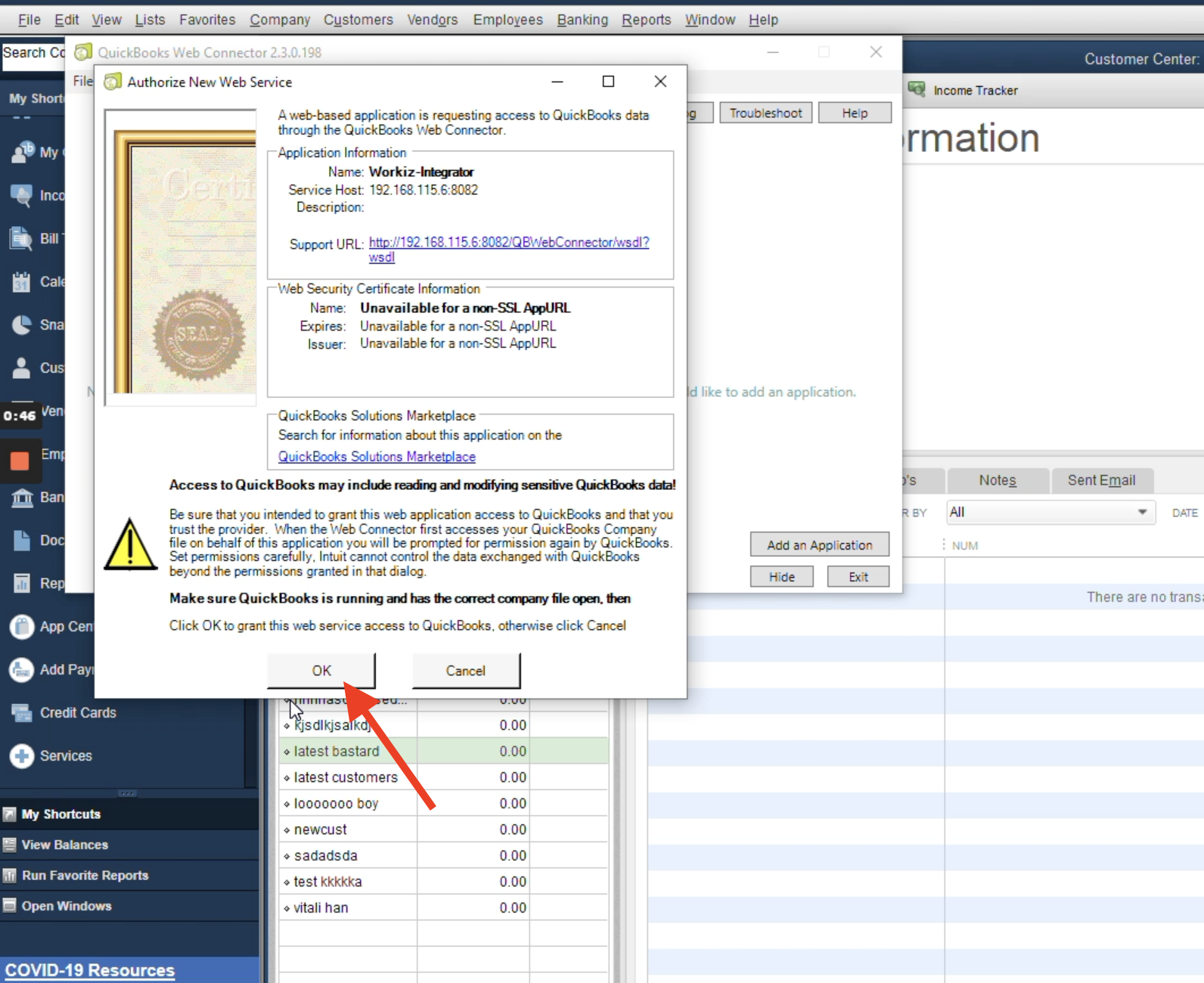 11. Allow QuickBooks to modify the file by clicking, "Yes, whenever this QuickBooks company file is open" and click 'Continue'.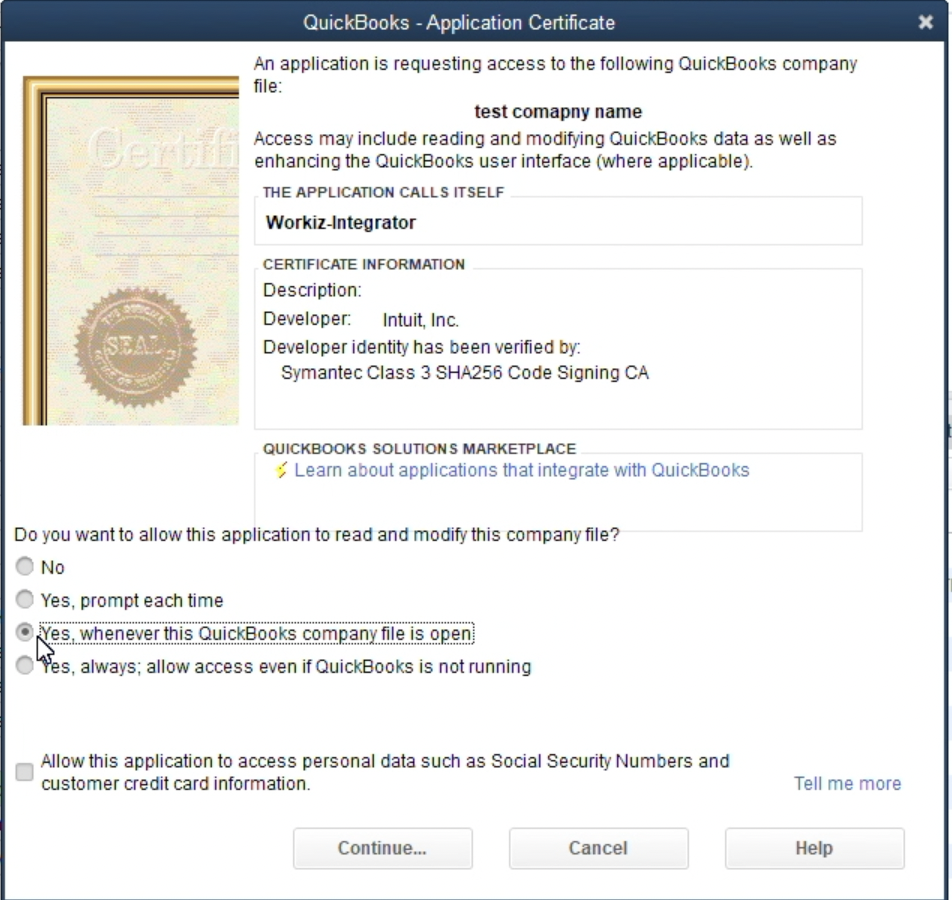 12. Click "Done".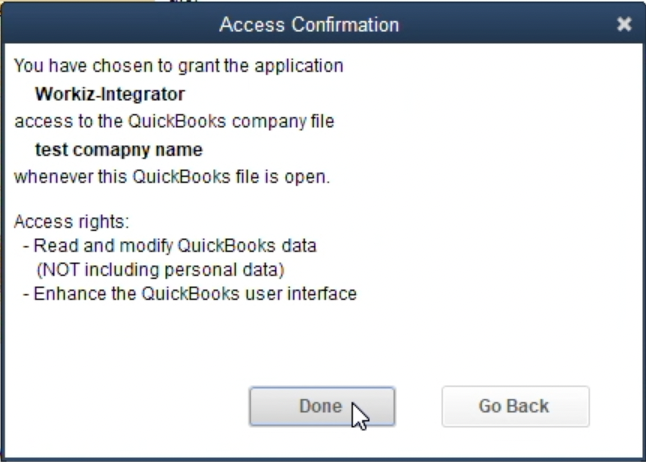 13. Keep this window open and go back to the flow you started in Workiz (QuickBooks Connector Walkthrough).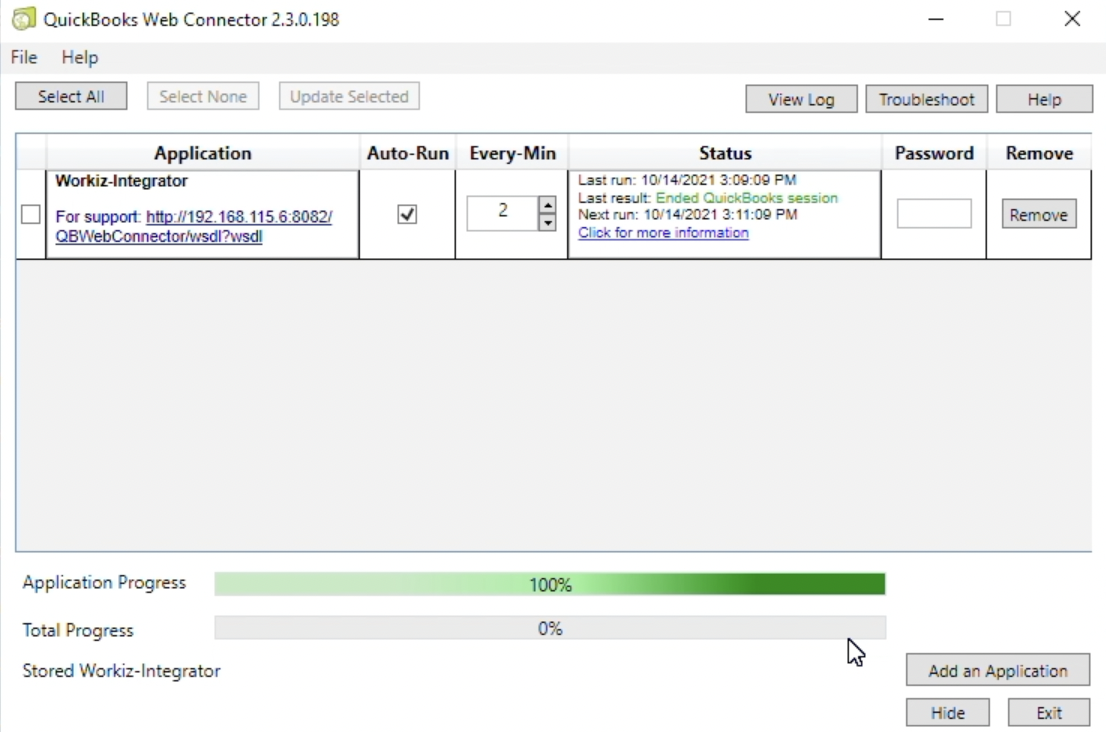 14. Click 'Next'.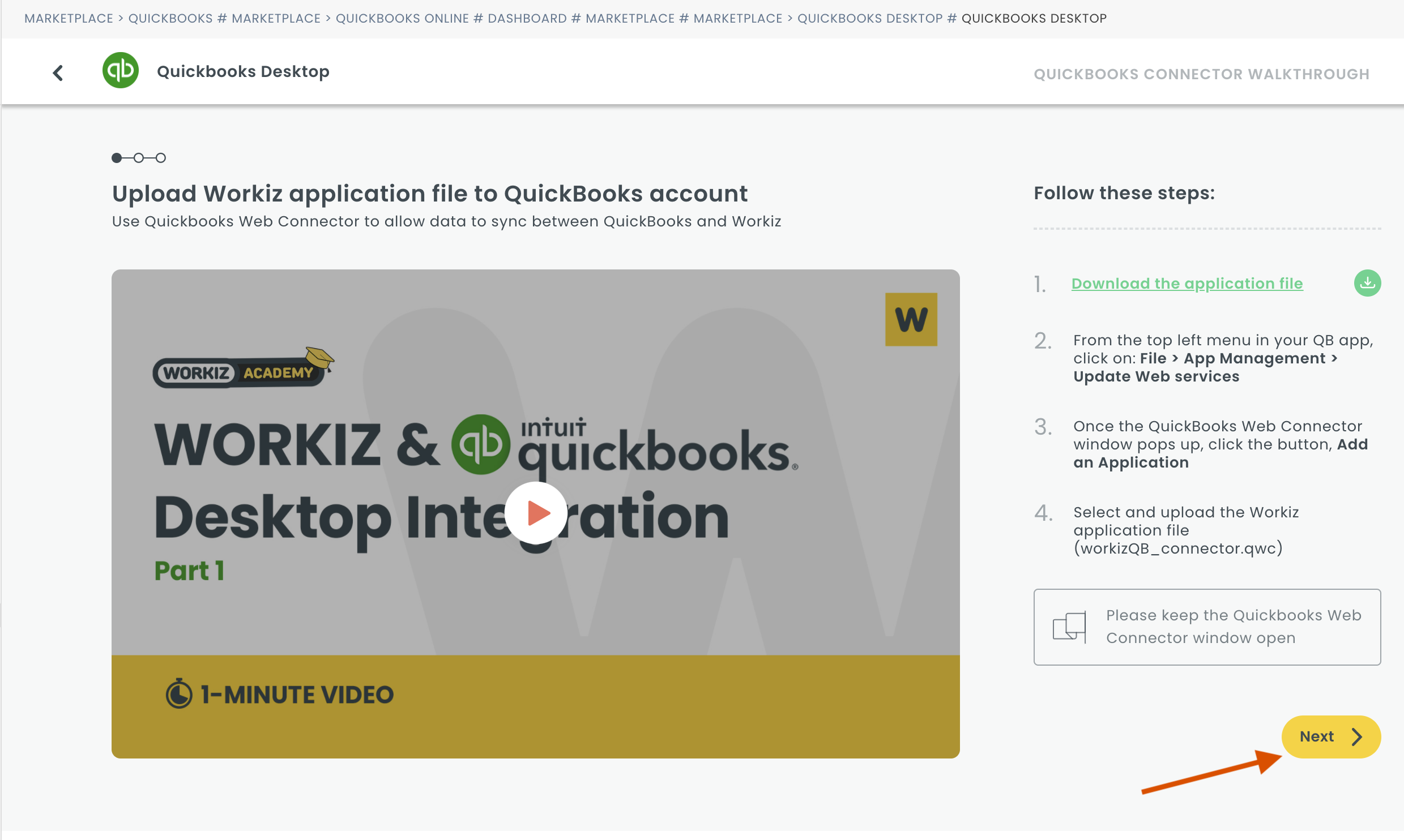 Copy Workiz' password to QuickBooks
15. Click on "Copy to Clipboard" to copy your Workiz password.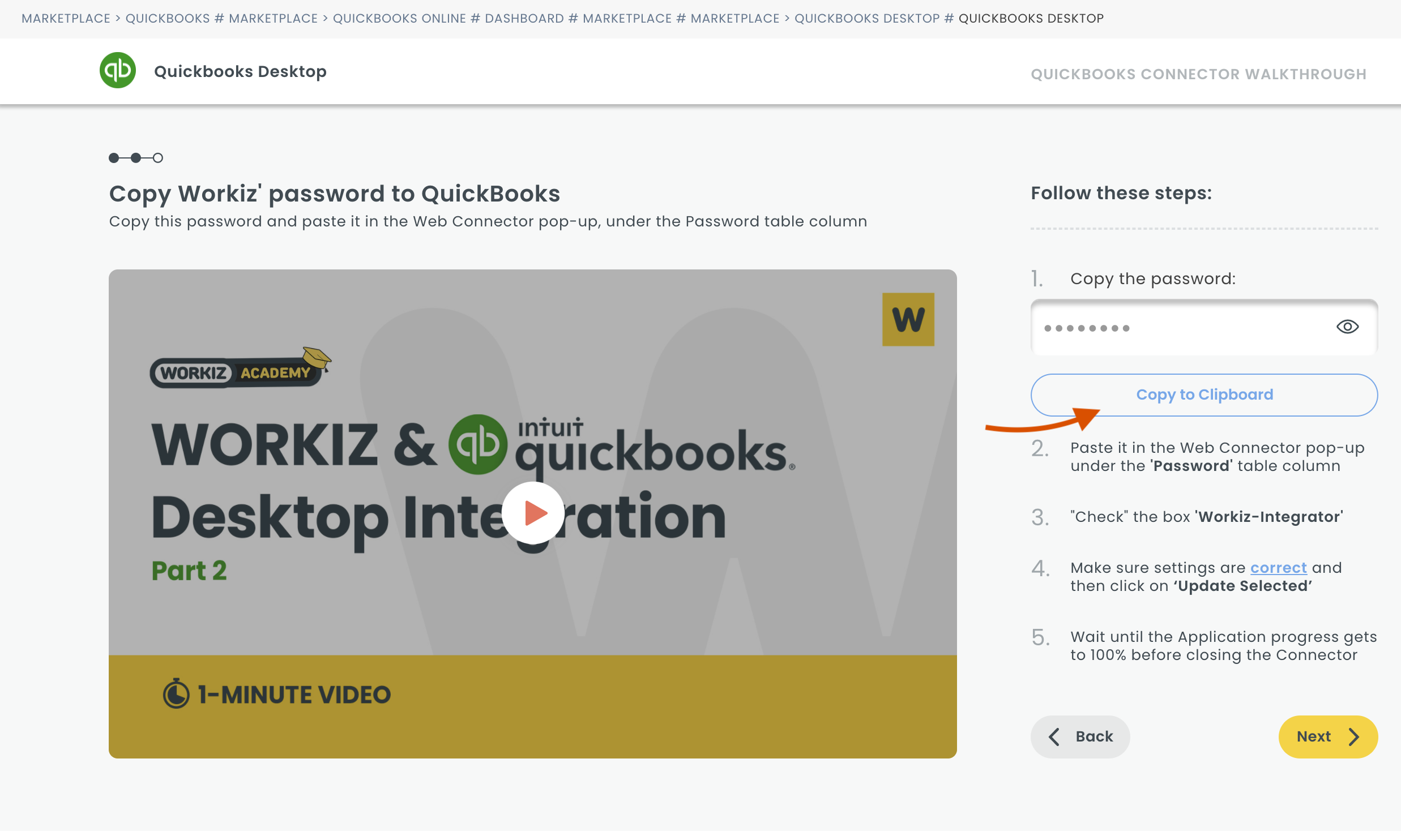 16. Go back to QuickBooks Desktop:
Paste the password in the "QuickBooks Web Connector" pop-up in the Workiz-Integrator row, under Password.

Check the box on the left.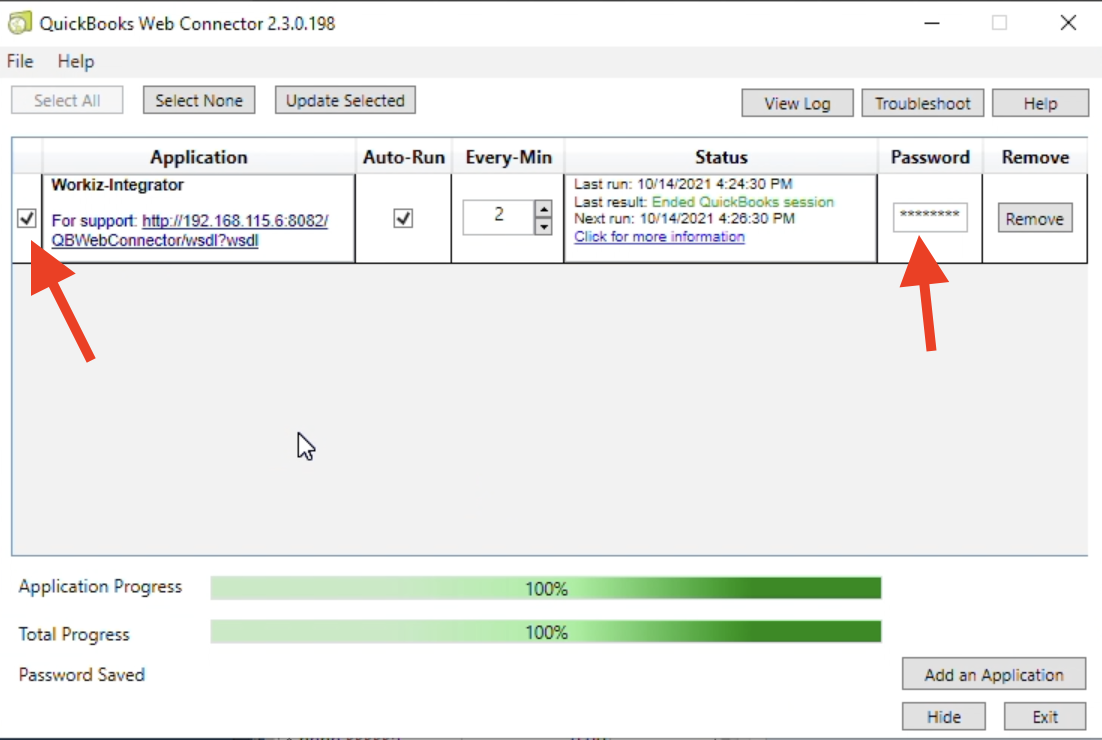 17. Click on the Update Selected button and wait a few seconds until the progress bar gets to 100%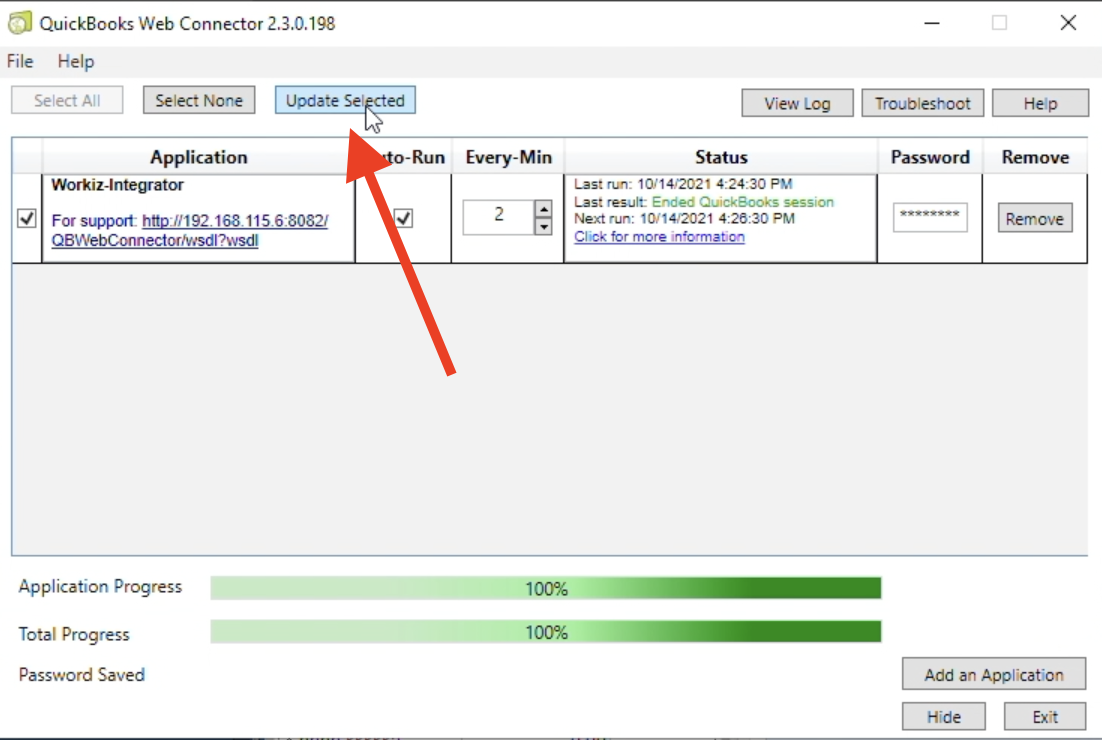 18. Go back to the QuickBooks Connecter Walkthrough in Workiz, then click Next.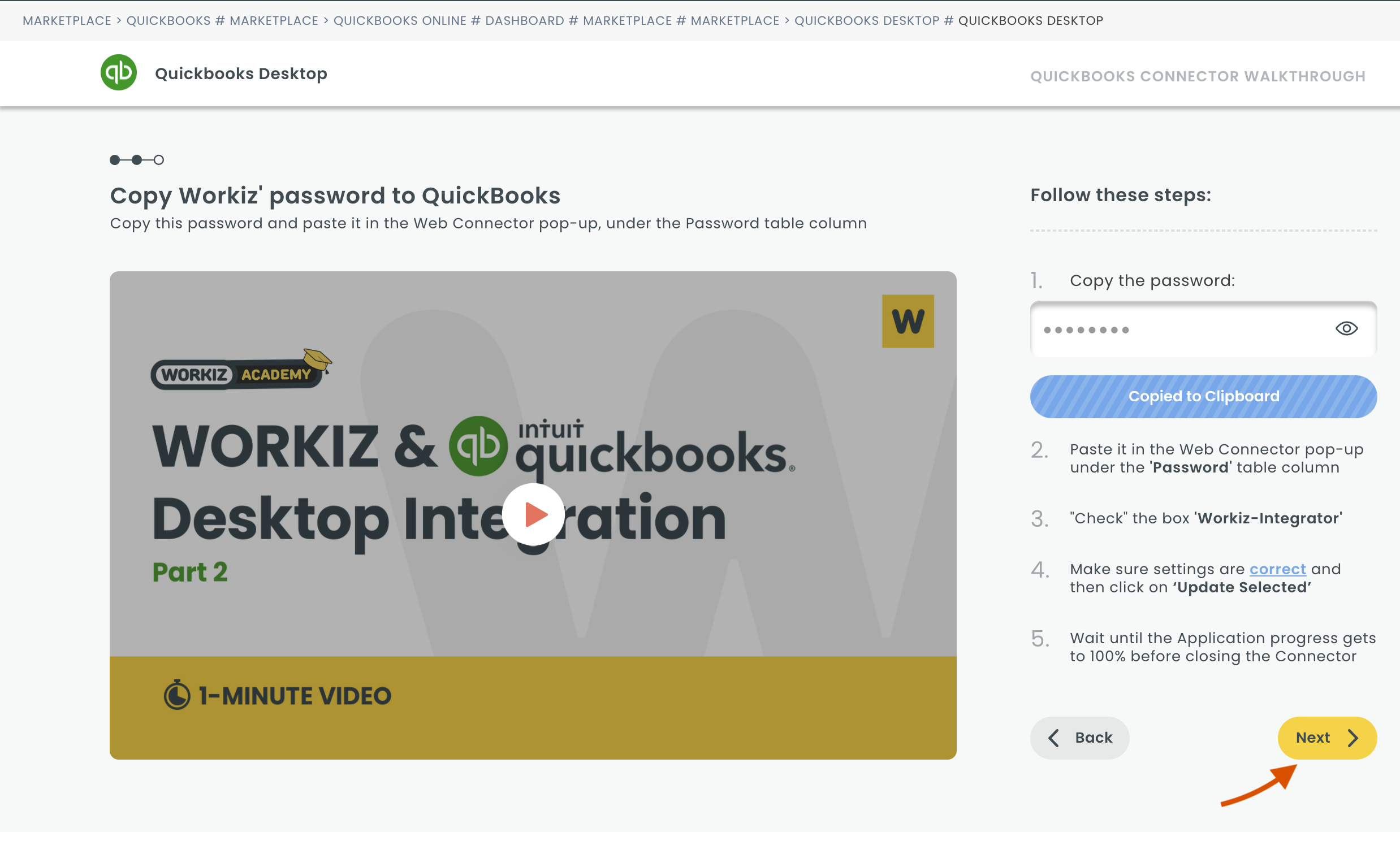 19. Click "Import & Finish" and the data will sync. The more data you have, the longer it will take (which may be hours).
Important! Keep QuickBooks Desktop minimized as you manage your data with Workiz. The QuickBooks Desktop Web Connector window must always run in the background for your data to stay in sync.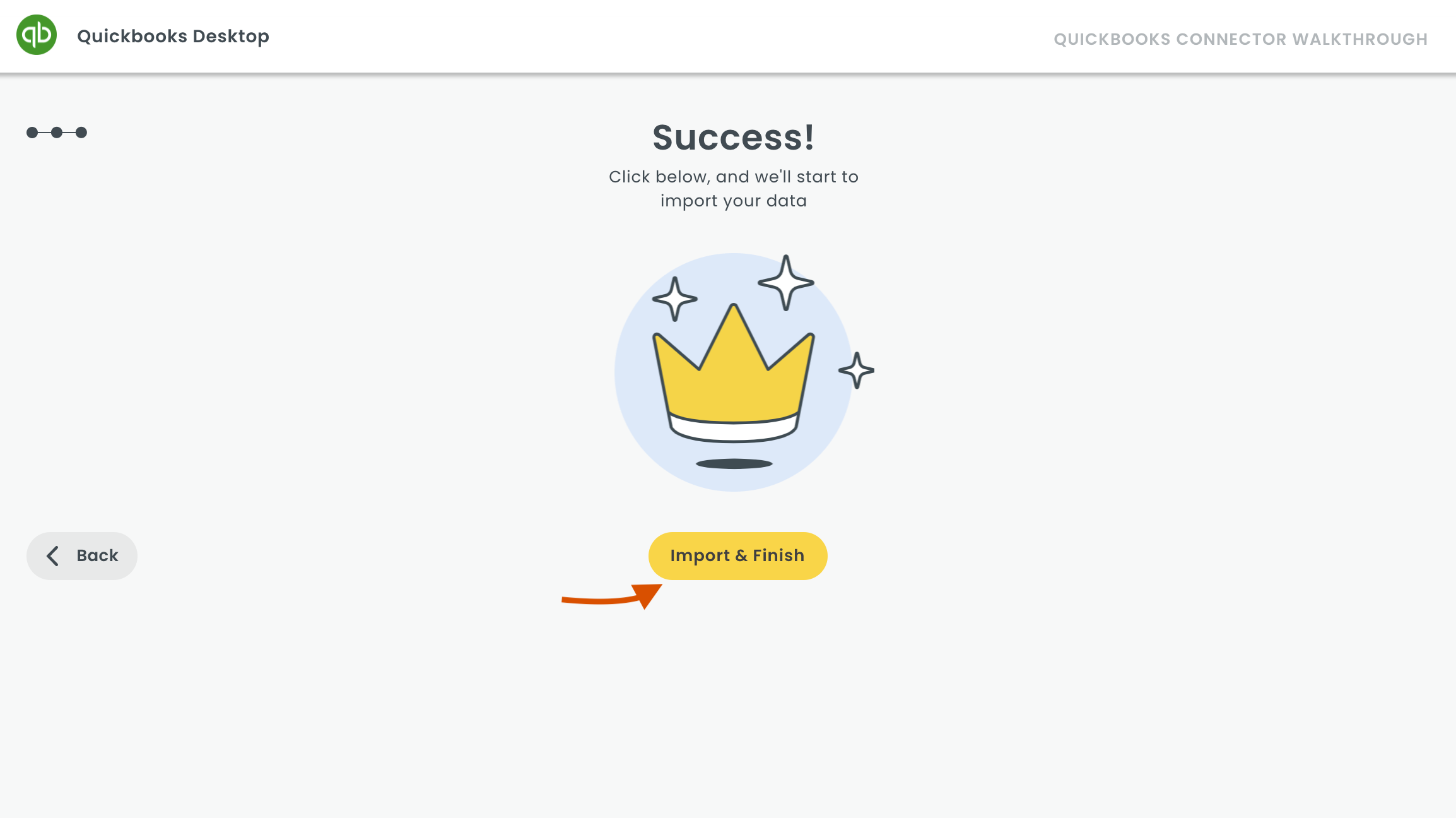 20. Congrats, you've just synced your QuickBooks Desktop account with Workiz!
Need more help? See the related articles below:
How to Sync Your QuickBooks Online Account with Workiz
Tracking and Managing Invoices
Sending an Invoice and Requesting a Payment
QuickBooks No Matching Tax Rate