In this article, you will learn how to use call queues in Workiz.
In order to use call queues, you must first create one using the call flow builder. For more information on creating a call queue, please see this article.
Managing the call queue from the Calls page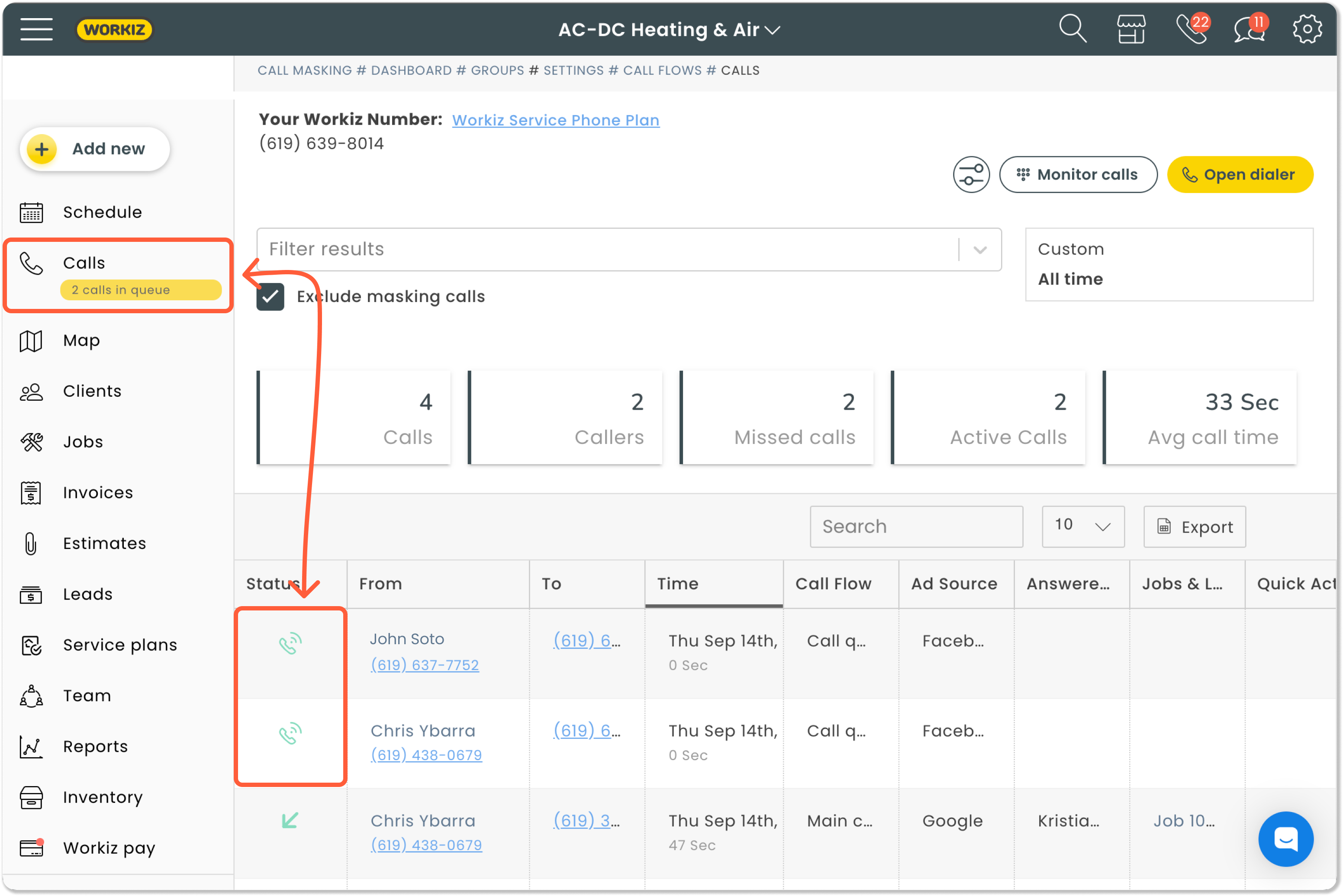 You will be notified of incoming calls by both an audible ringtone and a pop-up notification on the top-right side of your Workiz window.
You will also receive a notification for the calls in your call queue inside the sidebar menu on the left under Calls.
Opening the Calls page will give you a better look at the phone numbers sitting in your queue. Calls sitting in your queue will have a green circle under Status, and will also have a Connect option under the phone number.
Managing the call queue from the dialer
You will also be able to manage your call queue from within the dialer window. To open the dialer, select it from the navigation bar at the top of the page.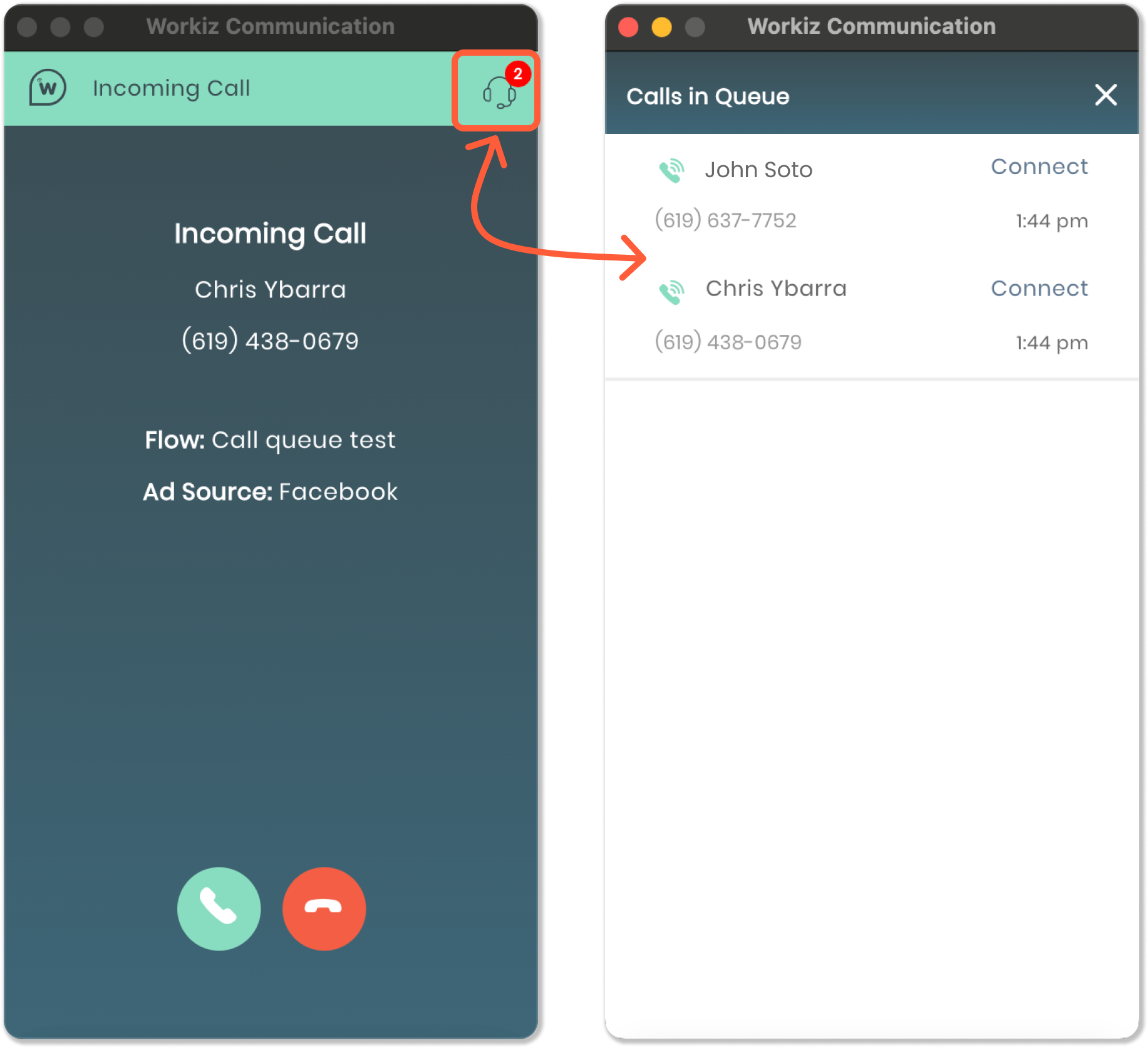 The notification badge on the top-right corner of the window will show you the number of calls sitting in your queue. Selecting the headset button will show you a list of the phone numbers waiting in your queue, along with other important details like the amount of time a caller has been waiting.