In this article, you will learn how to grow your revenue by integrating Angi Leads with Workiz. Angi Leads (formerly HomeAdvisor Pro) is a must-have for modern service businesses looking to get ahead of the competition. Millions of homeowners use Angi to manage their homes, making it vital for you to get your company in front of them to build and market your business.
And with the Workiz integration, all the leads you get from Angi Leads will automatically be sent to your Message Center, where you can quickly create leads or jobs with just one click to get ahead of your competitors.
Before attempting to connect your Angi Leads account with Workiz, please be aware that this integration is designed for Angi Leads not Angi Ads.
How the Angi Leads integration works
Once you sync Angi Leads with Workiz, you will begin receiving Angi Leads directly to your Message Center. Workiz will automatically create an ad source for Angi Leads so that you can easily identify it from the Message Center.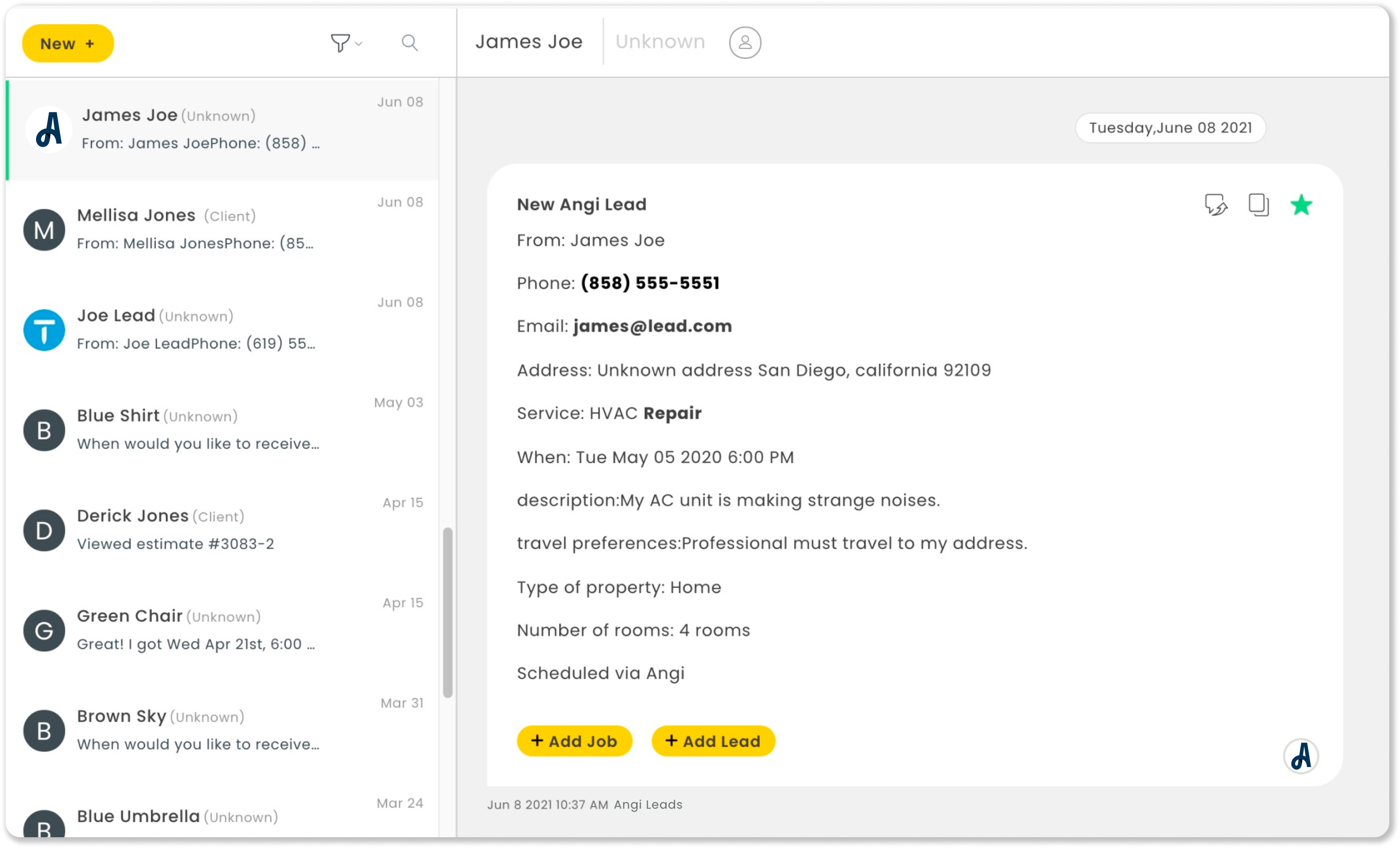 Workiz will present you with most of the information you'll need in order to quickly decide whether you want to move forward by booking a job or a lead.
You can even reply to this prospective client directly from the Message Center to keep all of your communications organized in the same location.
If you decide to create a job or lead from that message, Workiz will automatically populate all of the job and lead details that were already provided to Angi — saving you lots of time in the process.
Workiz also makes it easy to track exactly how much money you're making from Angi Leads by automatically adding it to your ad sources. The revenue you make from Angi Leads will be readily available from the Leads report.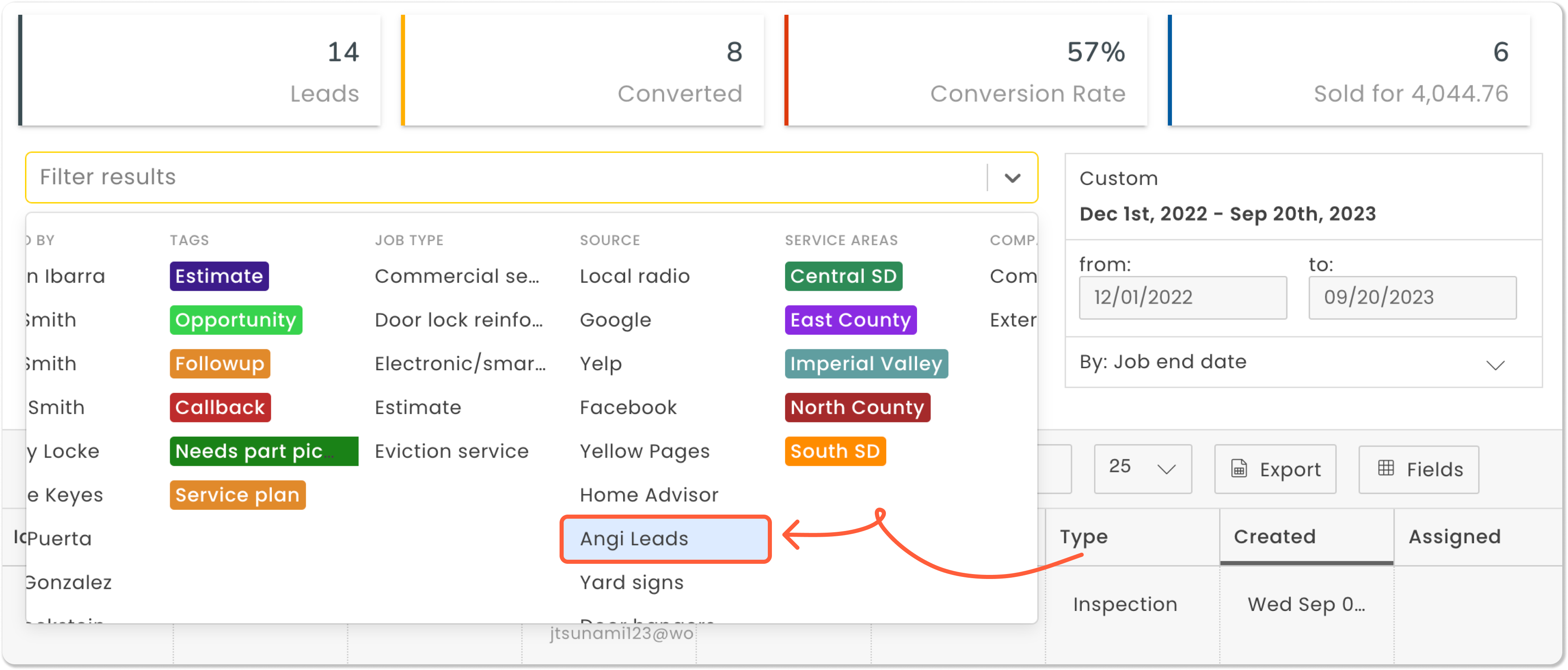 How to sync Angi Leads with Workiz
From the navigation bar, select the Marketplace
Find Angi Leads and select Learn more

Turn the toggle switch on to enable the integration

Select Activate
From the Angi Leads sync pop-up, enter your Angi Leads ID
It may take up to 24 hours to process your request.
During the activation process, Angi Leads will send a test lead to your Message Center to verify the sync. You will also receive a follow-up email to confirm your accounts were properly synced.