In this article, you will learn how to use call monitoring to listen in on your company's phone calls in real time.
Workiz Phone — Workiz's integrated phone system designed for field service pros — comes packed with features designed to take your service business to the next level. And now, with call monitoring, you can use Workiz Phone to oversee and take control of your team's business communications as they take place.
With call monitoring, your Workiz admins can:
Sell all active calls
Listen in on an active call
Assist your dispatchers with whisper messages that only they can hear
Participate in a call to communicate with all parties
Using call monitoring
Call monitoring is only available on the web app for those who have been assigned the role of admin. To enable call monitoring for a user, you must assign them to this role.
This feature is linked directly to this role and cannot be enabled for other roles from the roles and permissions settings.
To learn more about changing a user's role in Workiz,
please see this article
.
From the sidebar navigation, select Calls
Select Monitor calls


The Calls log pane will appear on the right side of your browser window and give you visibility of all of your users who are on active calls using the web app, as well as those who are not on active calls.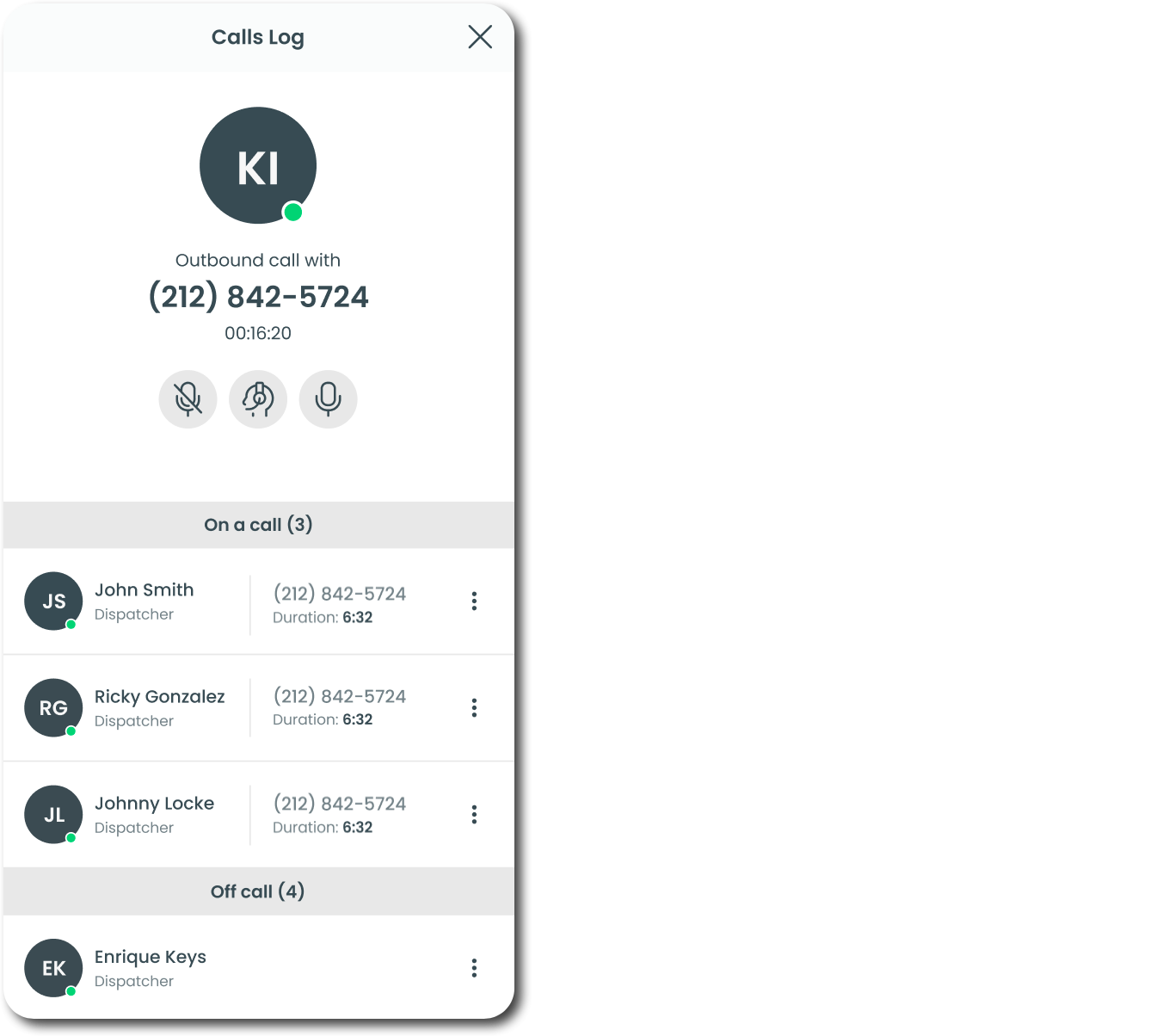 This list will only include team members who are using Workiz Phone via the web app. Team members using Workiz Phone via the mobile app will not be included on this list.
You can select an active call to do do the following:
Listen to the call: Allows you to listen in on the call. Nobody on the call will be aware that you are listening.
Whisper to the agent: Allows you to speak to your dispatcher. Your client will not be aware that you are speaking to your dispatcher.
Barge the call: Allows you to speak to both your dispatcher and client. Everybody on the call will be aware that you are speaking.