In this article, you will learn how to monitor your team's performance.
Workiz makes it easy to understand how your field techs are performing, giving you access to the team members with the highest number of jobs, cancellation rates, and highest profit with just a few clicks.
How to monitor field tech performance
From the sidebar navigation, select Reports
Select Job statistics

Select the Tech performance tab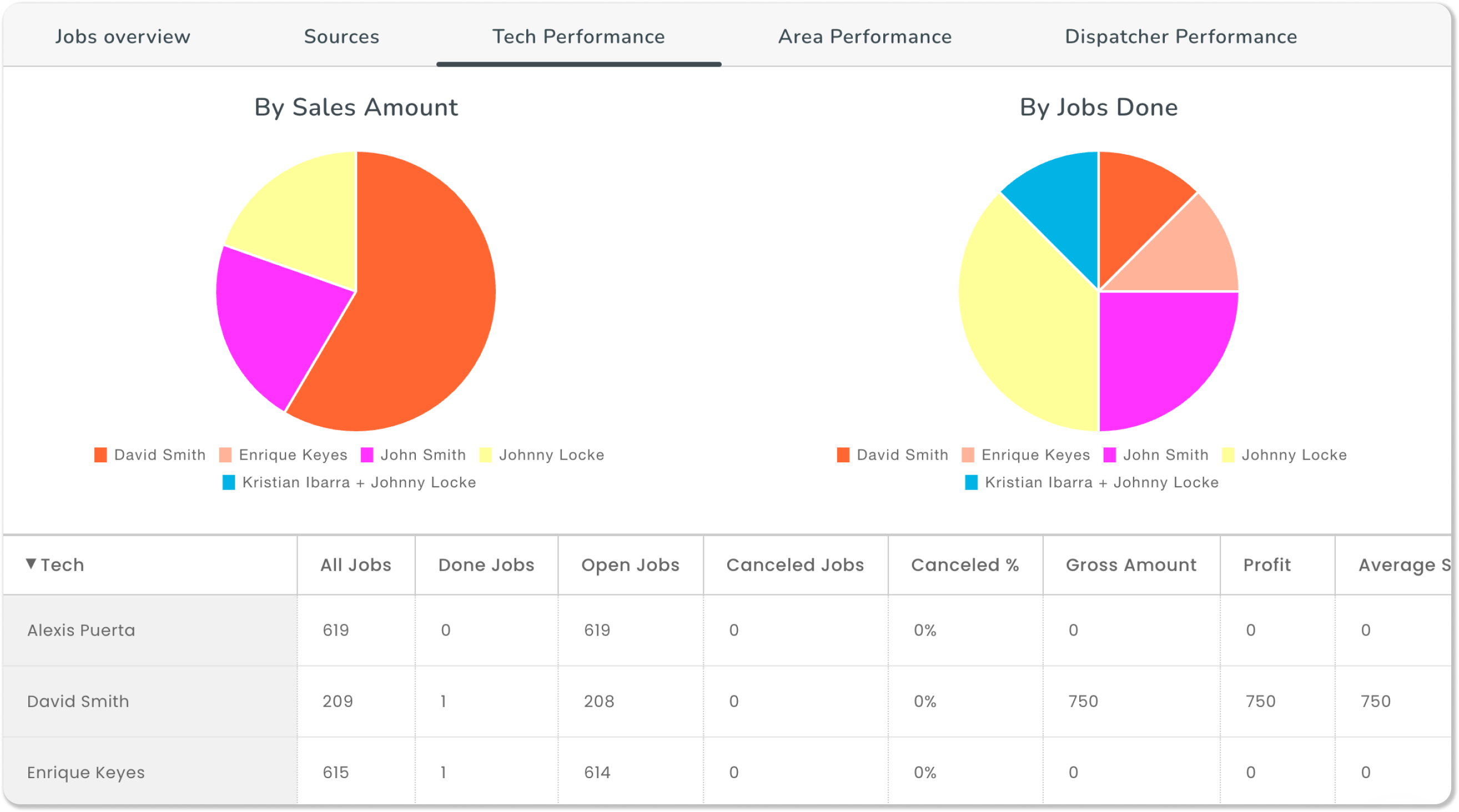 The Job Statistics report will provide you with two graphs that show you a breakdown of techs who have the highest amount of sales and jobs done.
The table below the graphs also provides you with a comprehensive breakdown of all the jobs assigned to a tech, as well as the number of jobs done, canceled jobs, cancellation rate, average amount of profit, and more.