In this article, you will learn how to customize the default greeting message when sending estimates, invoices, work orders, and other custom documents in Workiz.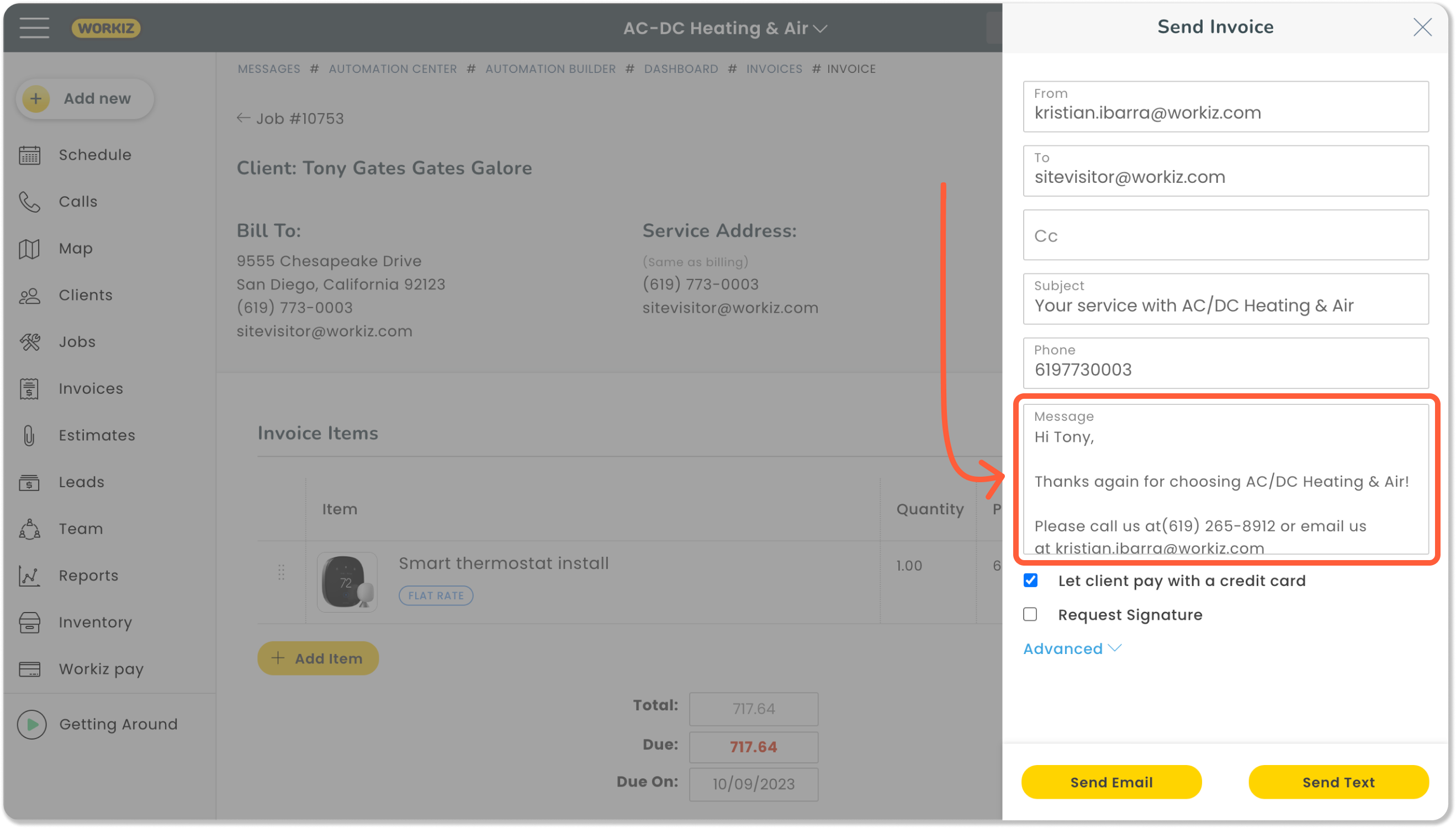 To learn more about how to customize the documents themselves, please see this article.
How to customize the default greeting message for documents
From the navigation bar, select

> Settings
Under General settings, select Documents

Select the document you want to customize the greeting message for
Select Email options

Under Email message, edit the text as desired and select Save



After selecting the text editing field, you can use short code (values) to automatically generate parts of your message based on the information you've already stored in your Workiz account (i.e., client's name, business address, etc.).

Select Save
Future documents that you send to clients will now include your updated greeting.