In this article, you will learn how to allow your team's subcontractors to collect payments and close jobs.
In Workiz, you can create a team made up of users and subcontractors. Subcontractors are limited in what they can do. They will not receive access to your Workiz account. Instead, you will only be able to assign jobs and send messages to your subcontractors.
When assigned to jobs, subcontractors will also have the option to collect offline payments and close jobs so the status is updated to done pending approval.
In order to add subcontractors to your team, you will need to enable the add-on from the Marketplace.
To learn more about how to enable Subcontractors, please see this article.
Enabling job closing and offline payments
From the navigation bar, select

> Settings
Under Calls & Texts, select Text messages

Under Job text message template, turn the toggle switch for Enable job closing ON

Select Save settings
If you include a confirmation link in the message you send to subcontractors to notify them of a job assignment, that link will now also allow your subcontractor to add an offline payment (e.g., cash, check, etc.) and close the job.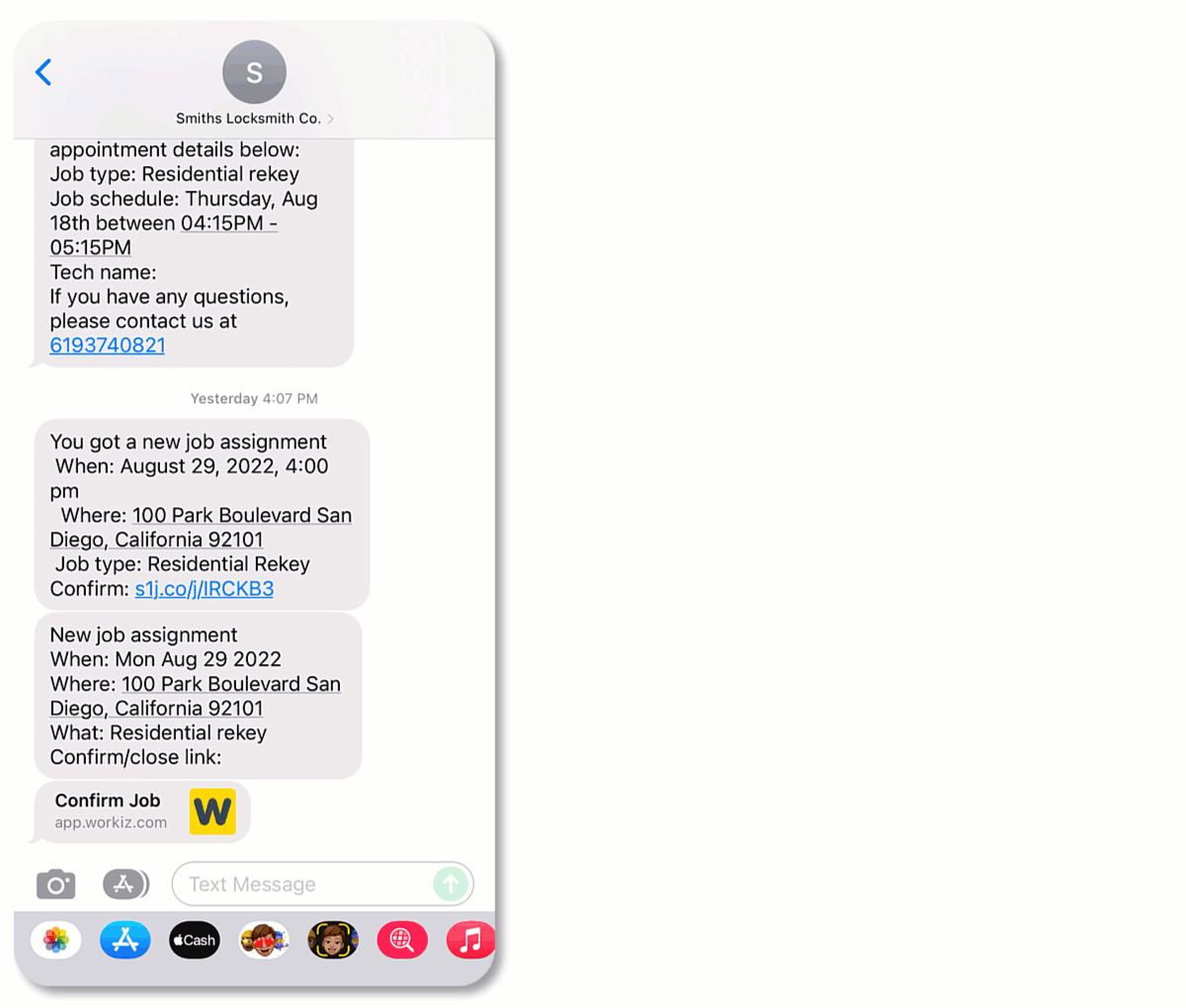 Subcontractors cannot collect online payments (e.g., credit cards) using Workiz Pay.
To learn more about sending job details to a subcontractor, please see this article.
Any payment they collect and add via the link automatically be displayed on the job page.