In this article, you will learn how to view the activity timeline for a job.
Whether you want to review the calls that took place relating to a job, monitor the status changes to a job, or simply see when your field tech accessed job details, Workiz makes it easy to see all of the activity relating to a specific job.
Viewing job activity
Open the job you want to review
On the right side of the page, select



Workiz will provide you with an activity timeline for this job, including timestamps for:
Job creation
Calls
Messages
Job changes (details, statuses, assignments, etc.)
Payments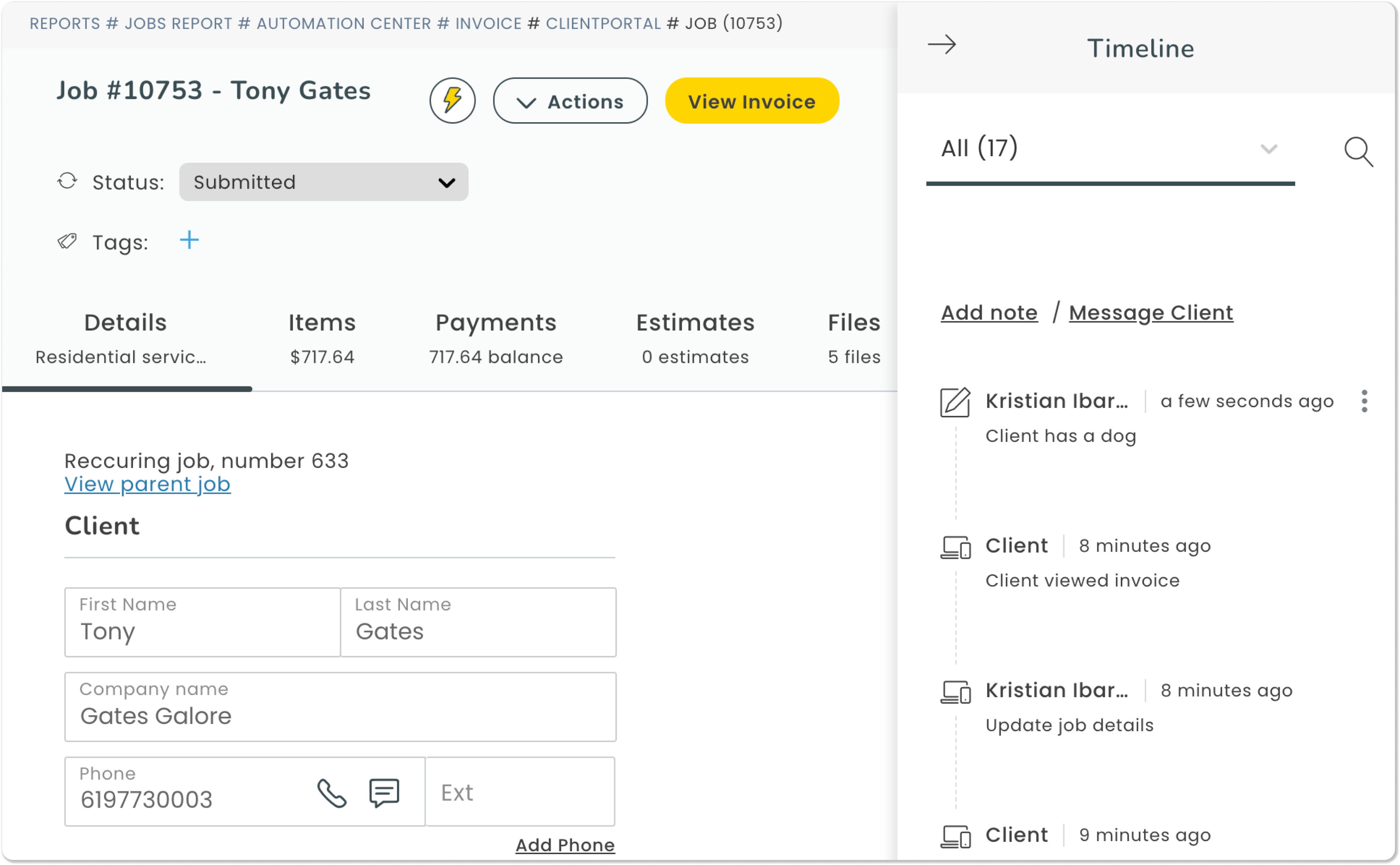 The messages that appear on a job's timeline will only include the automated messages related to the job (e.g., automations, estimate and invoice notifications). You will not see any messages exchanged between your techs and/or clients.
Each action on the timeline will be linked to a member of your team, and include an icon to indicate whether the action took place on the web app or the mobile app.
You can filter the results by:
Activities
Notes
Calls
Messages