In this article, you will learn how to set default payment terms for all of your invoices.
All invoices created in Workiz will have an associated due date. While you can manually update the due date for individual invoices, you can also set default payment terms so that payments for all new invoices are due after the same amount of time (e.g., net 14, net 30, etc.).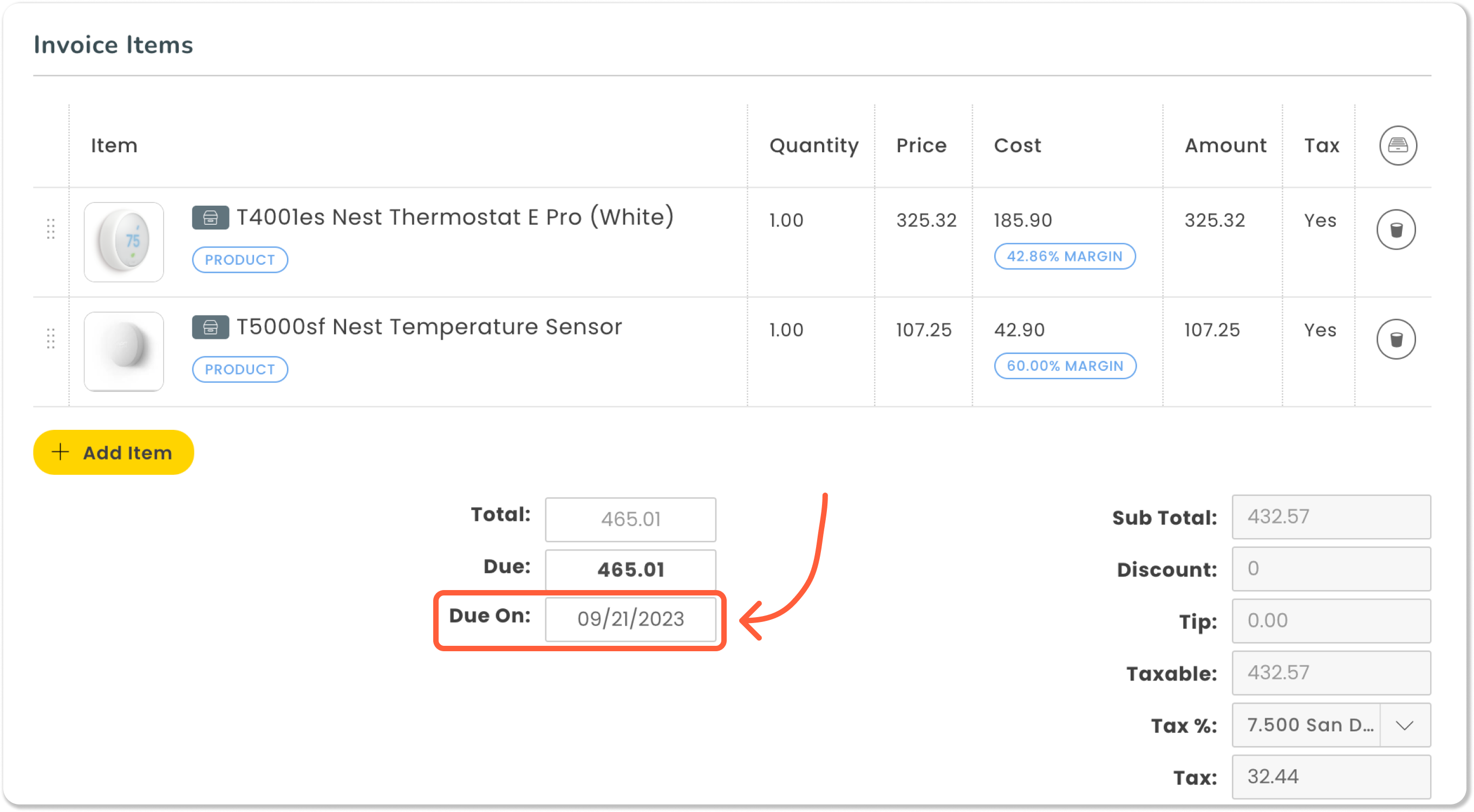 How to set default payment terms for all invoices
From the navigation bar, select

> Account
Under Account preferences, select the Default payment terms field and choose the desired option

Select Save
Now, after creating a new invoice, the due date will reflect the default payment terms defined in your account settings.
Creating client-specific payment terms
Workiz also allows you to create client payment terms for individual customers. When using client payment terms, the due date for an invoice created for that client will reflect the client payment terms instead of the default terms.
Open the client's profile page
From the Client info tab, select the Client payment terms field and choose the desired option

Select Save