In this article, you will learn how to collect payments for service plan subscriptions in Workiz.
Service Plans is a great tool for creating and managing recurring visits for general services or maintenance. With Service Plans, you can easily create service plan templates and subscribe your clients to those plans — not only allowing you to account for recurring work, but also ensure you are automatically getting paid on time.
To use Service Plans, you will first need to enable the add-on. To learn more about enabling Service Plans, please see this article.
Collecting payments for service plans
When subscribing your clients to service plans, you will have the option to send a payment request or enter the payment manually.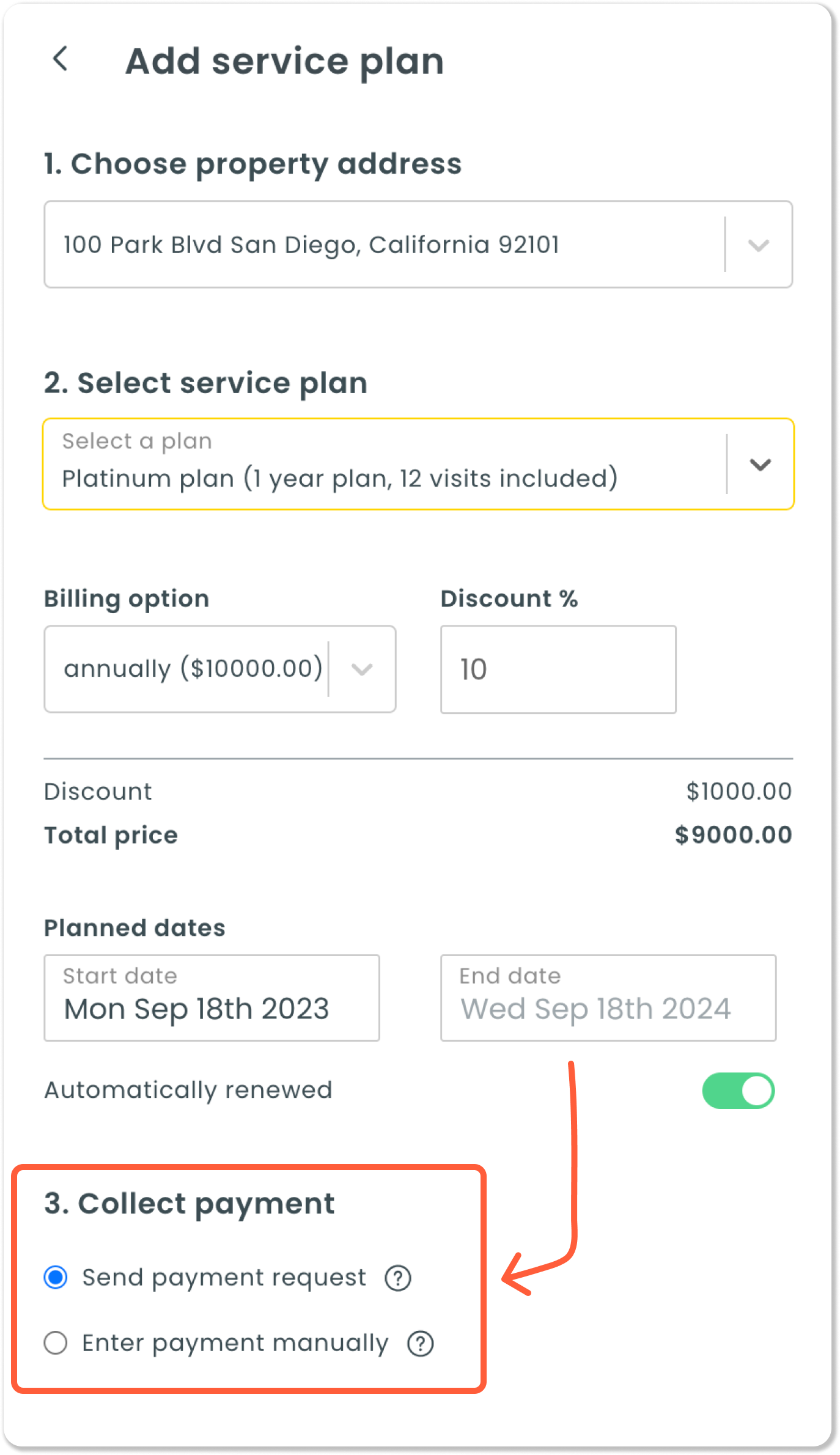 Sending a payment request
Sending payment requests is the recommended method for collecting payments for service plans. This method is powered by Workiz Pay, which allows you to set auto-recurring payments to ensure you get paid on time and service plans remain uninterrupted.
When sending a payment request, your client will receive a link to view the plan on the Workiz client portal, where they can review the plan, submit payment, and save their card on file for future payments across the platform.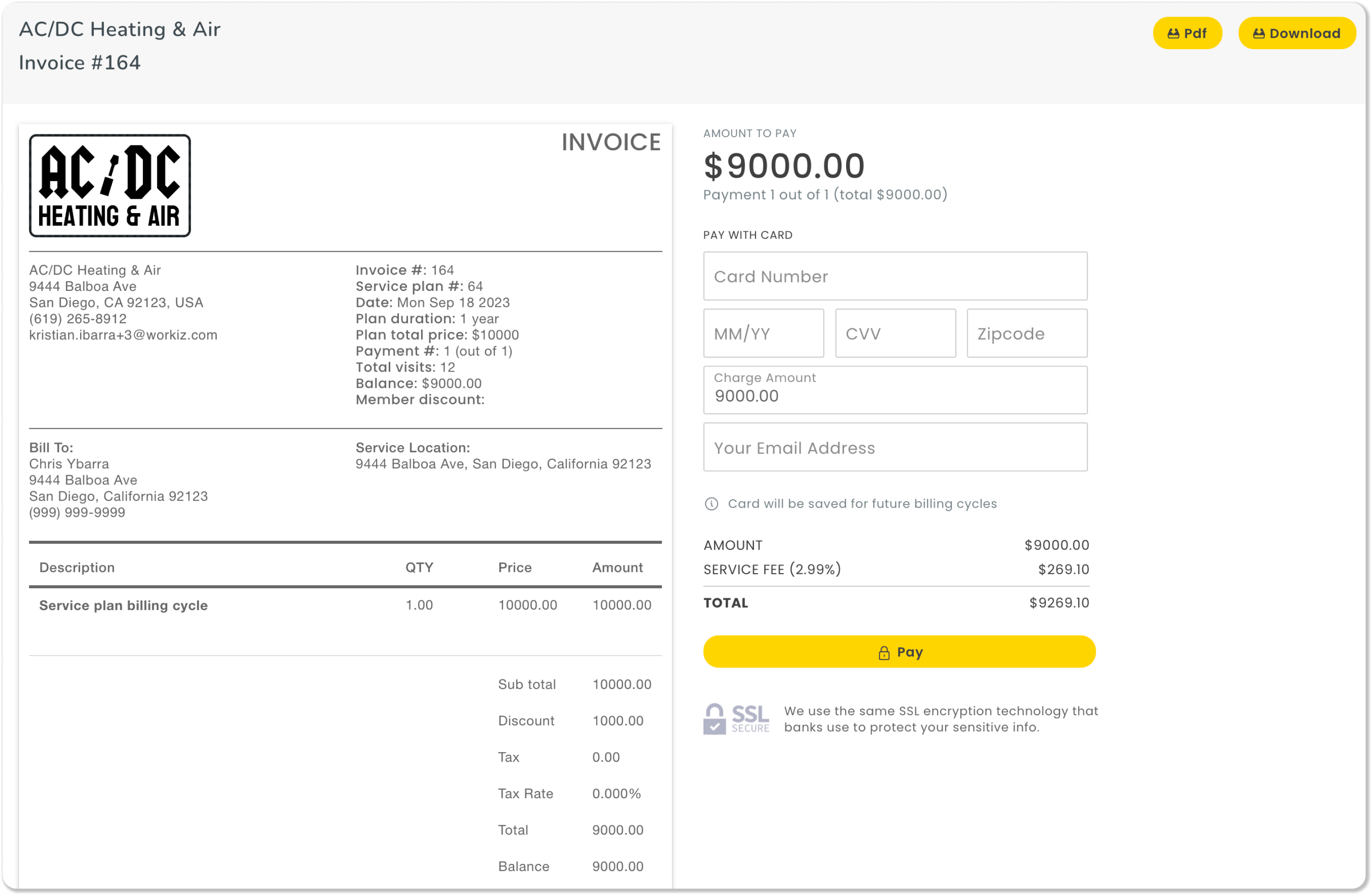 Entering payment manually

Workiz also provides the option to enter payments manually.
With Workiz Pay enabled, you can manually enter a credit card payment once and save your client's card on file for future payments across the platform.
Offline payments, such as cash or a check, will have to be entered manually each time a payment is due via the invoice page for the service plan.
When entering the initial payment manually, you are effectively accepting the plan on behalf of your client. After entering the payment, you will need to send your clients a link to view the plan on the Workiz client portal. You can also request a signature at this stage.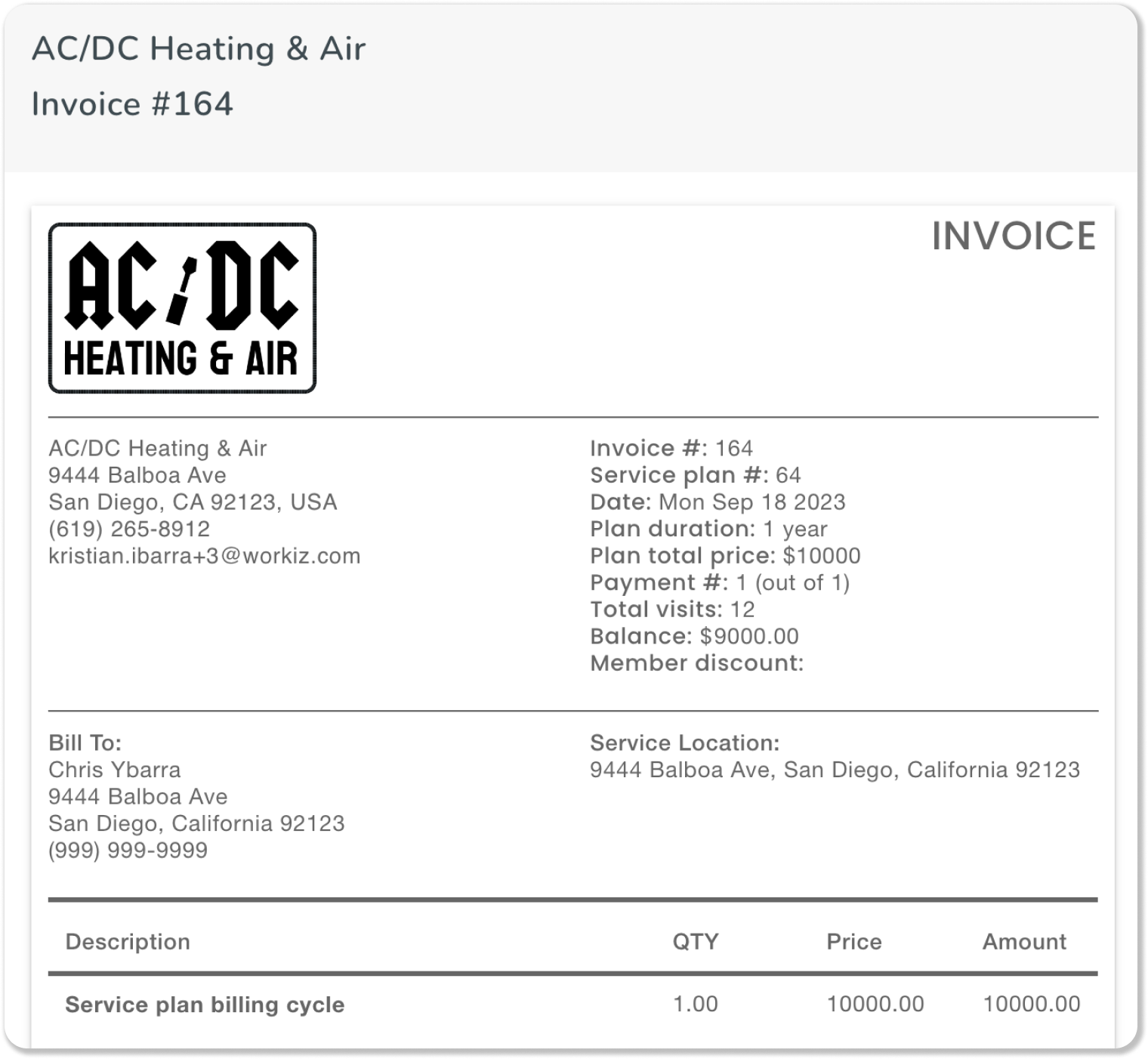 Updating payment methods
If you need to update the payment method for an existing service plan, you can do so from the client's profile page.
From the client profile page, scroll down to Service Plans
Find the plan you want to update and select

under Payment method

Add the new card
Failed payment attempts
If the card on file for auto-recurring payments fails, an email notification will be sent to both you and your client. Your client will be provided with a link to the client portal, where they can provide a new card for payment.
Alternatively, you can update the payment method yourself from the client profile page using the instructions in the previous section.