In this article, you will learn how to customize the default tip amounts your clients see when paying.
Workiz Pay gives your team a simple and convenient way to collect tips, while offering clients the flexibility to tip as much as they want without worrying about the cash in their pockets. To learn more about signing up for Workiz Pay, please see this article.
By default, the tip amounts your clients see when paying will be set to 10%, 15%, and 20%.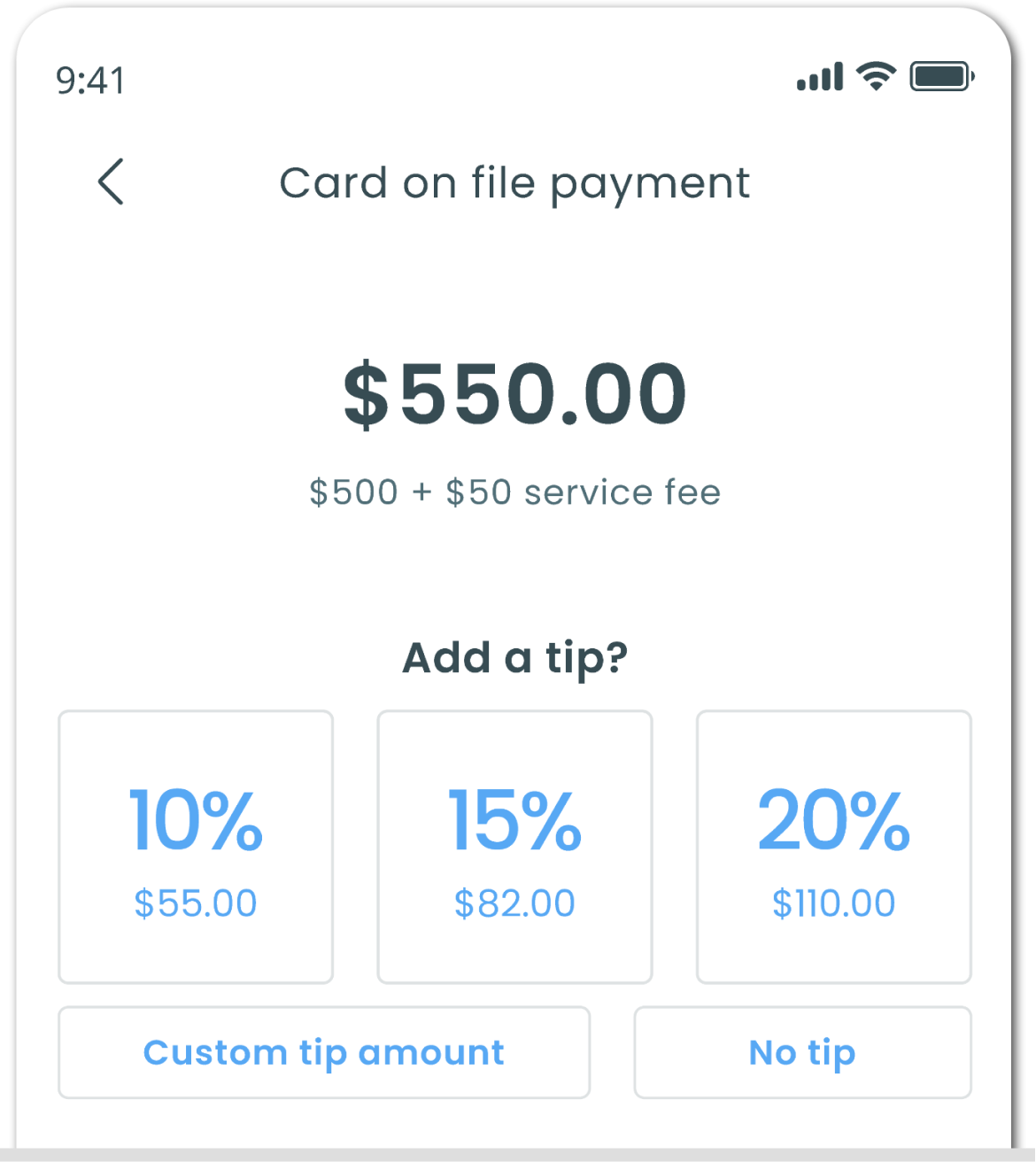 Workiz also allows you to customize these amounts, making it easier for your team members to boost the tips they receive.
How to customize your default tip amounts
From the sidebar navigation, select Workiz Pay
Select the My account tab
Under Account settings, find Default tip amounts and select Edit

Edit the tip suggestions you want clients to see and select Save tips
Your clients will now see your custom tip suggestions when paying for your services on the client portal or the mobile app.