In this article, you will learn how to get the help you need with Workiz.
Help Center
The fastest way to find the answers to your Workiz-related questions is to visit the Workiz Help Center.
Our help articles are designed to guide you and your team toward becoming Workiz experts. You can find the help article you're looking for by using the search bar at the top of this page or digging through our series of article categories.
You can access our help center articles by:
Going to https://help.workiz.com
Opening the chat bubble on the bottom-right corner of your screen while using the Workiz web app
Getting in touch with us
Customer support
Our customer support team is here to help you troubleshoot and fix any technical issues you may encounter while using Workiz.
The easiest and quickest way to get in contact with support is to use the chat bubble on the bottom-right corner of your screen when visiting the Help Center or using the Workiz web app.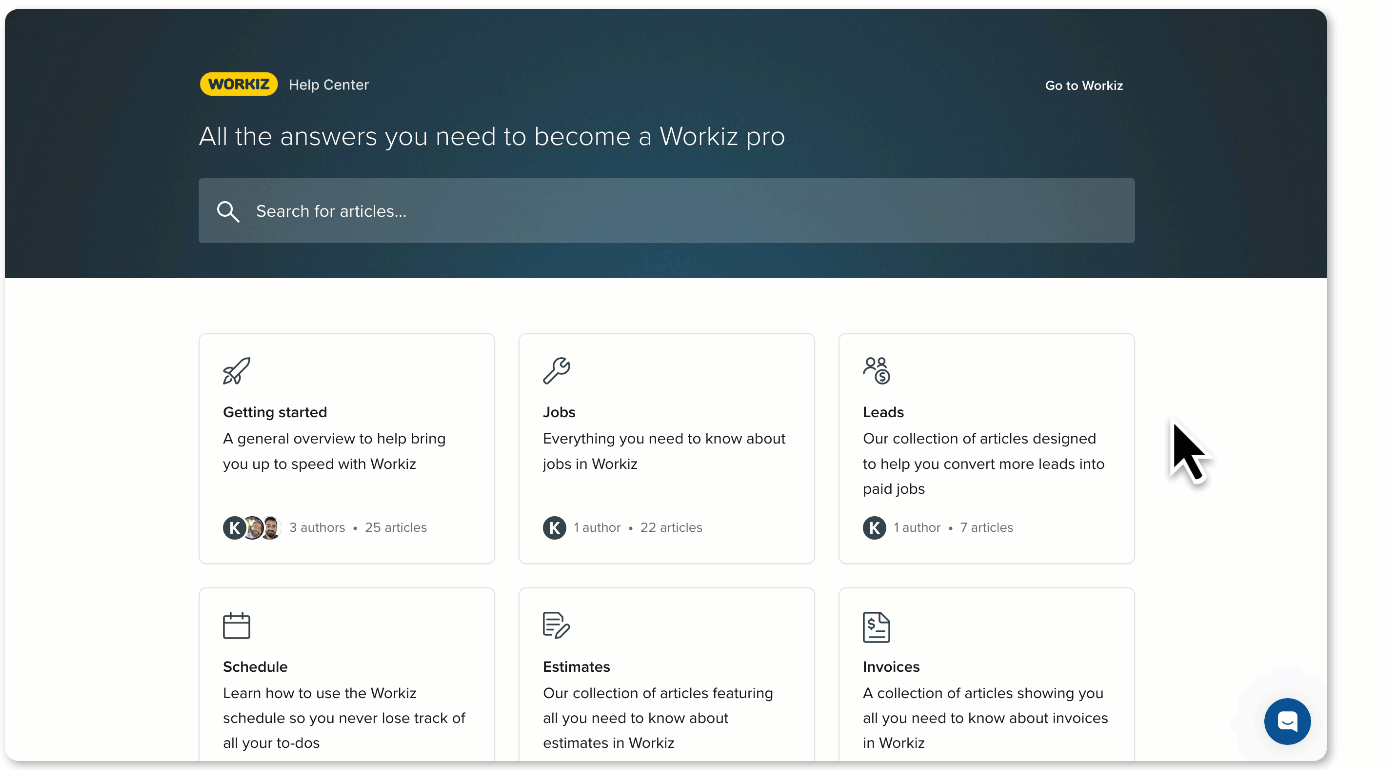 Support contact:
Customer success
After signing up for a Workiz plan, you'll be provided with a dedicated customer success manager who will work with you to optimize the software to achieve your goals. They'll provide you with best practices designed to help you build long-term relationships and promote customer satisfaction.
While customer success is here to offer advice, we'd recommend reaching out to customer support for help with issues or technical fixes.