In this article, you will learn how to connect Workiz and Linxup so that you can start tracking your fleet in real time.
Linxup is the leading provider of GPS tracking solutions for field service businesses. And with our integration, you can now access that location data right from Workiz so that you can easily keep track of your team.
The Linxup integration also allows you to:
Monitor driver behavior with visibility of vehicle speed
Boost productivity by identifying idle time and unauthorized vehicle use
Keep track of your fuel levels
Connecting Workiz and Linxup
In order to connect Workiz and Linxup, you will need to have an active account with Linxup.
To learn more about signing up with Linxup, please click here.
From the navigation bar, select the Marketplace
Under Integrations, select Linxup

Turn the toggle switch on to enable the integration

Select Get started
Enter the email and password you use for Linxup and select Connect
Monitoring your fleet in Workiz
After enabling the integration and connecting your Linxup account, Workiz will have access to your fleet's location data in real time.
Linxup is designed to track the location of your company vehicles. It is not connected to the separate ability that Workiz provides to track the location of your techs using the Workiz app on their mobile devices.
All of the settings associated with tracking your team's location with the mobile app will not impact the Linxup integration.
Open the Map page and select the Trucks tab to view all of your vehicles as well as their statuses and locations. You will need to manually refresh the results in order to get a real-time look at your fleet location.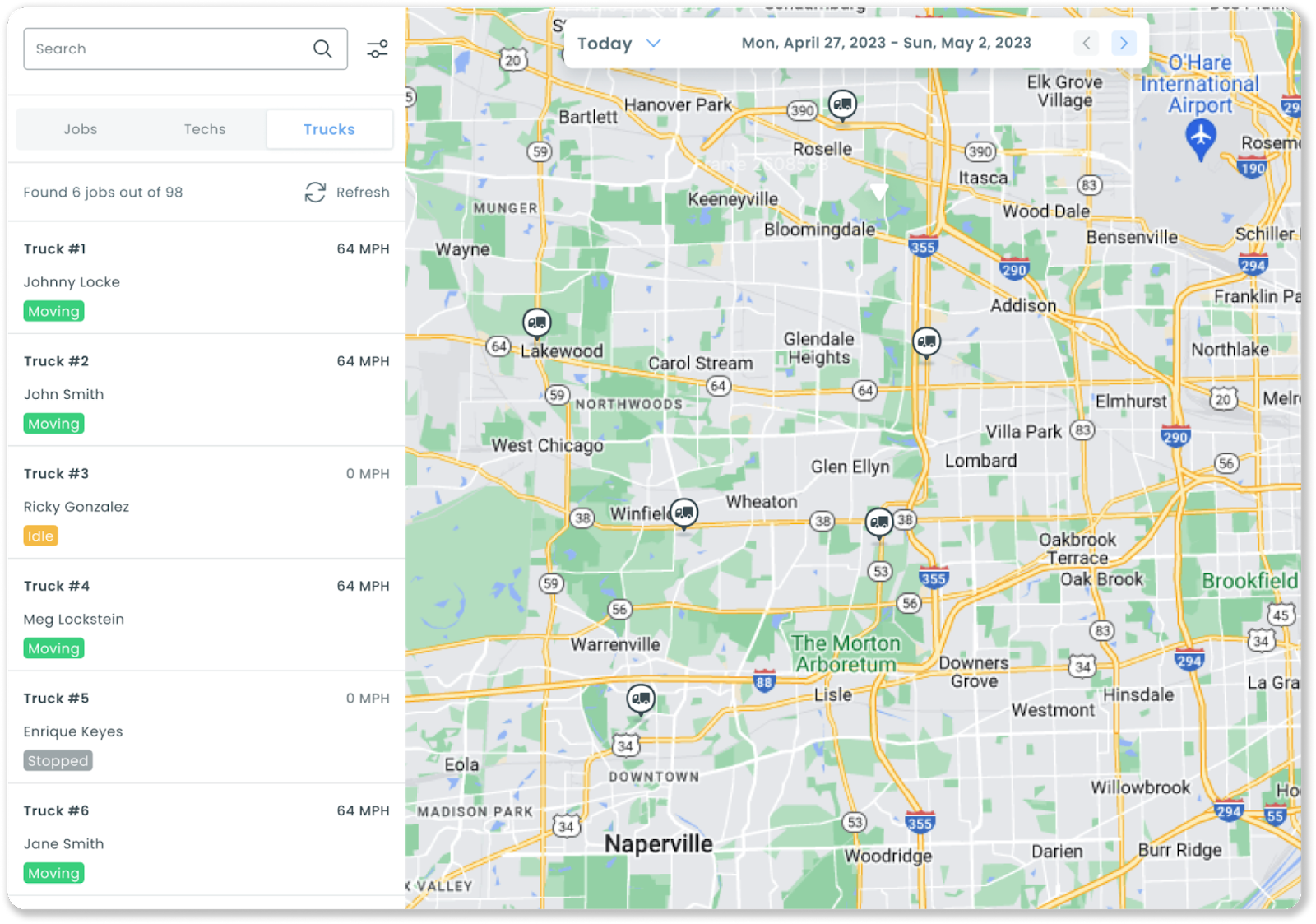 A vehicle can have one of three statuses:
Moving: The engine is on and the vehicle is in motion
Idle: The engine is on and the vehicle is not in motion
Stopped: The engine is off
Each vehicle will also contain several pieces of information, including the fuel level, current speed, and the last known address at the time of update.